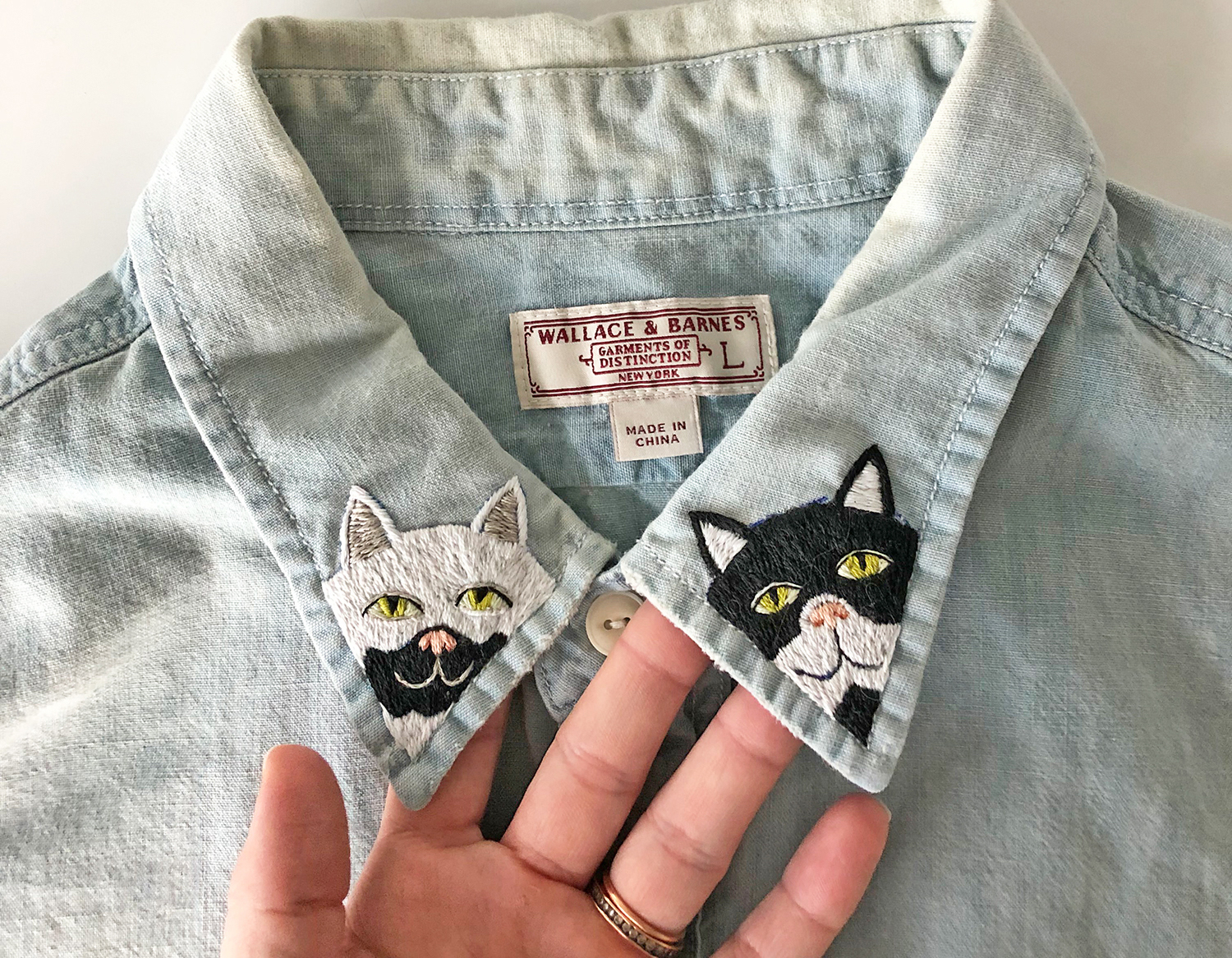 I look back to last month's stu­dio check-in and can hard­ly believe that we were in the process of mov­ing across the coun­try. Since then, every­thing is unpacked and our place is dec­o­rat­ed, so now I can real­ly explore Seat­tle. And because things are final­ly set­tled, I felt pro­duc­tive in my April stitch­ing.
To see what I'm doing through­out the month, fol­low me on my embroi­dery-only Insta­gram, @brwnpaperbag_stitch.
1 Year of Stitches
I start­ed April with bul­lion stitch­es and near­ly end­ed April with them. The spaghet­ti poo­dle took f o r e v e r but the tech­nique was total­ly worth it; I like how the sil­ly pup turned out. Now that the dog is done, I've moved on to calathea leaves and will like­ly stitch a whole bunch more before fig­ur­ing out what else to embroi­der.
Dur­ing the month, I made an impor­tant tweak to my 1 Year of Stitch­es project. Instead of stitch­ing at night, I made the first 15 min­utes of my office/studio time ded­i­cat­ed to the hoop. Progress is much slow­er, but it ensures that I will stay ded­i­cat­ed to 1 Year of Stitch­es while giv­ing myself ample time for my oth­er embroi­dery projects.
Cats on Clothing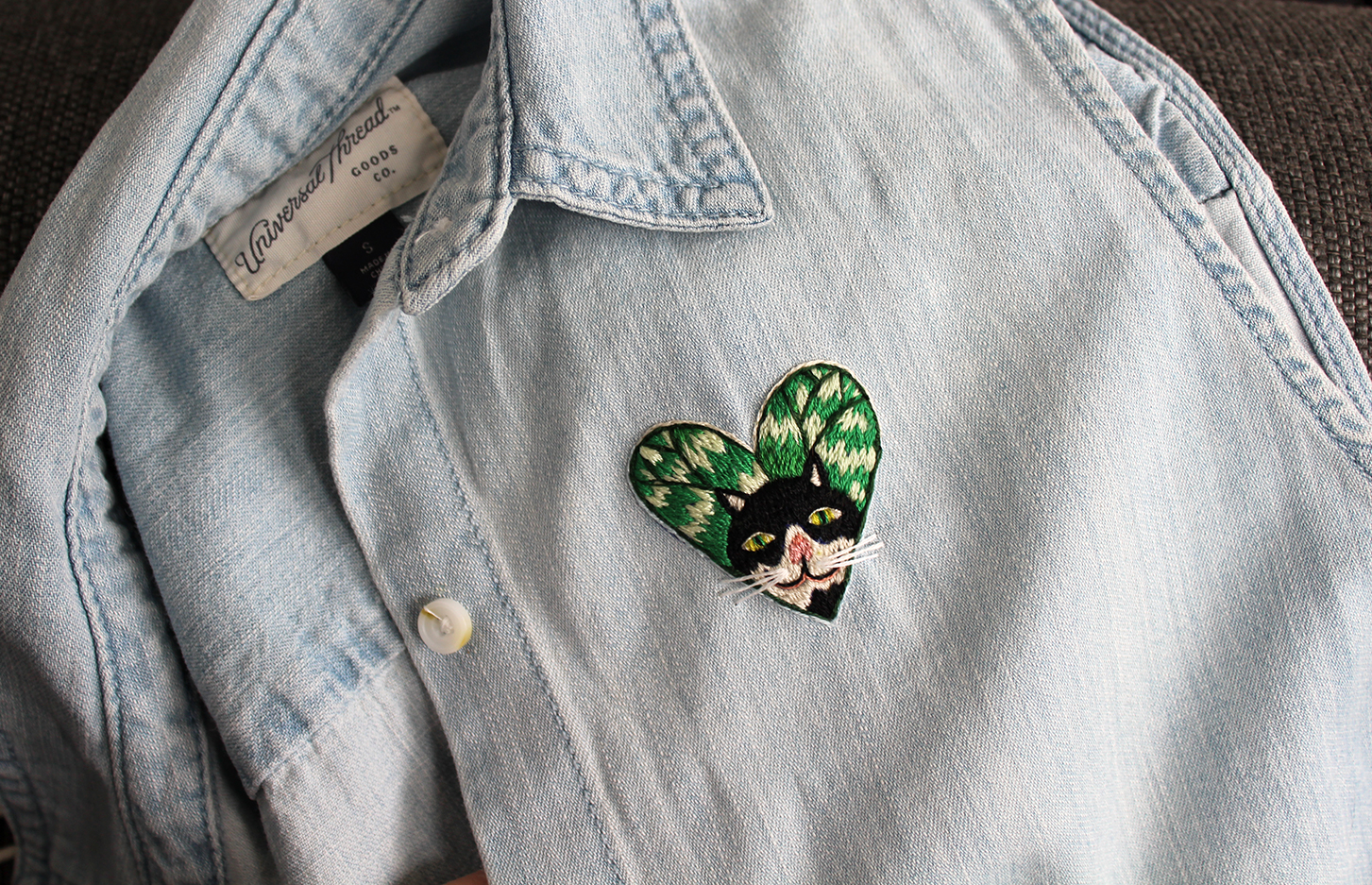 I stitched a lot of cat cloth­ing last month! I start­ed April by com­plet­ing the Cat Heart on a sleeve­less shirt. It's now avail­able in a size small on Etsy.
Then, I start­ed my first Cat Col­lar, in which I embroi­dered two cats at either col­lar point. When I shared the fin­ished piece online, the response was over­whelm­ing! The shirt sold quick­ly and there has been a lot of inter­est in more Cat Col­lars. So, I bought more shirts and now have my sec­ond piece near­ly com­plete with more in the works. So if you're inter­est­ed in one, be sure to fol­low me on my Insta­gram to see when the next set will be launch­ing!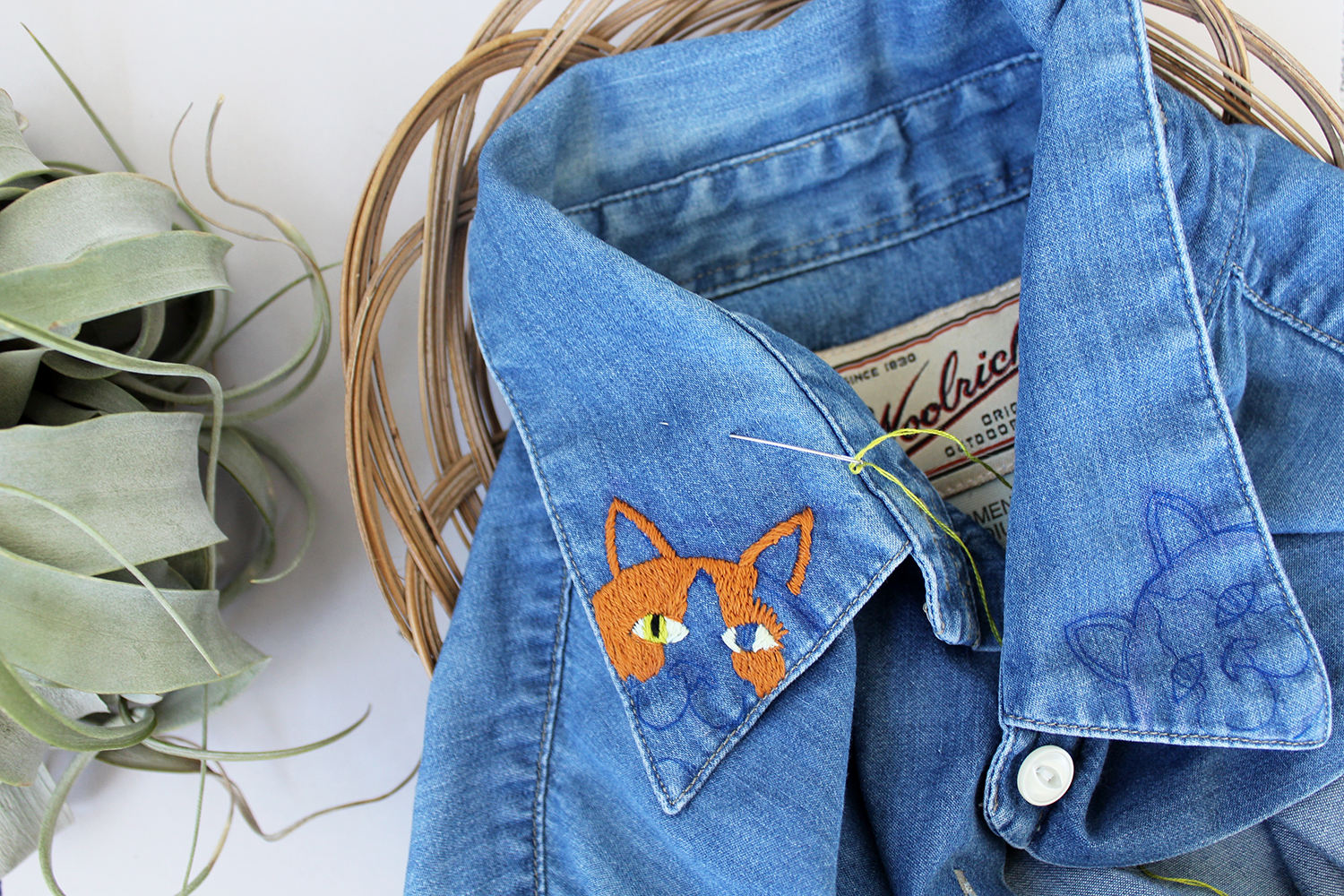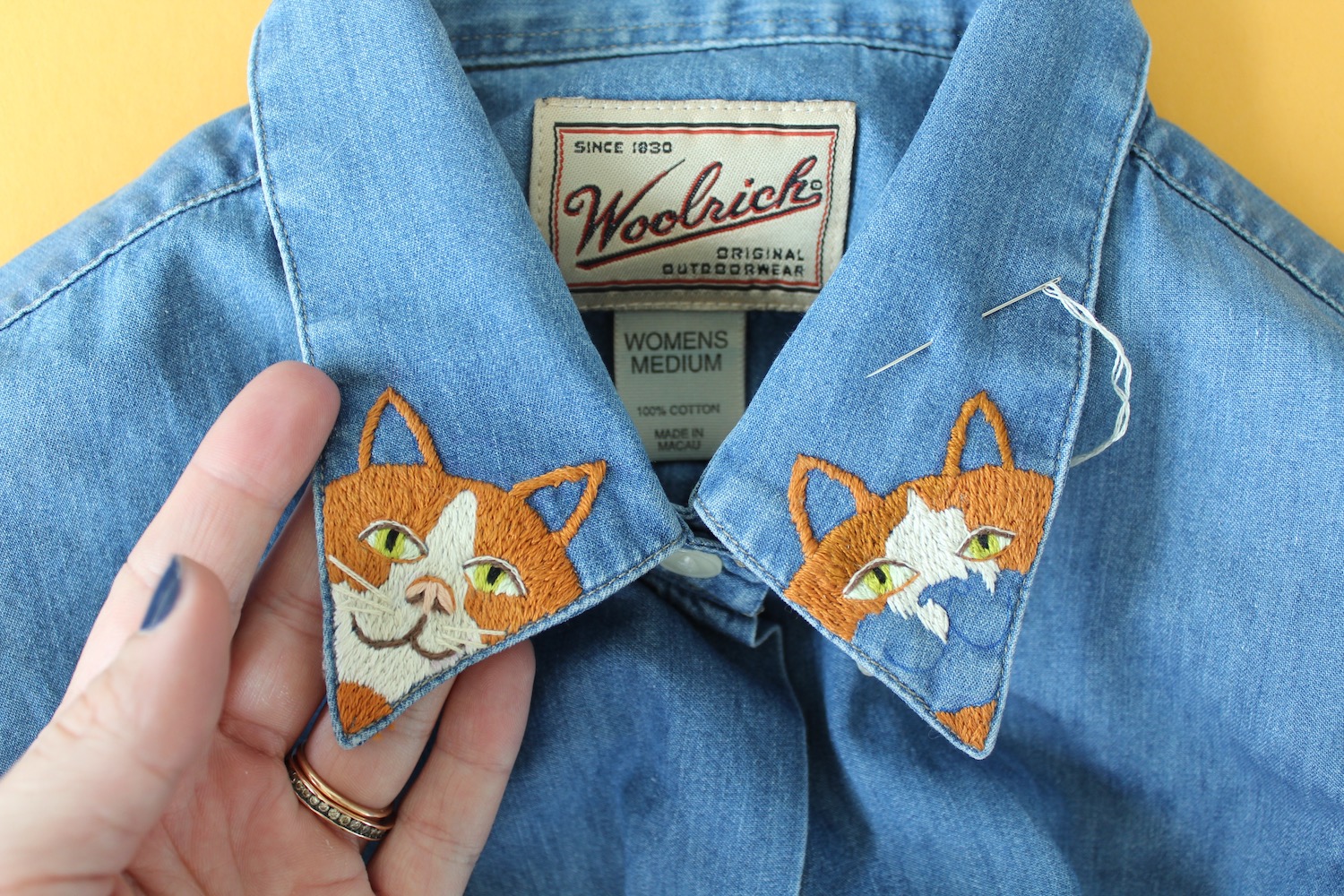 Doggo in Progress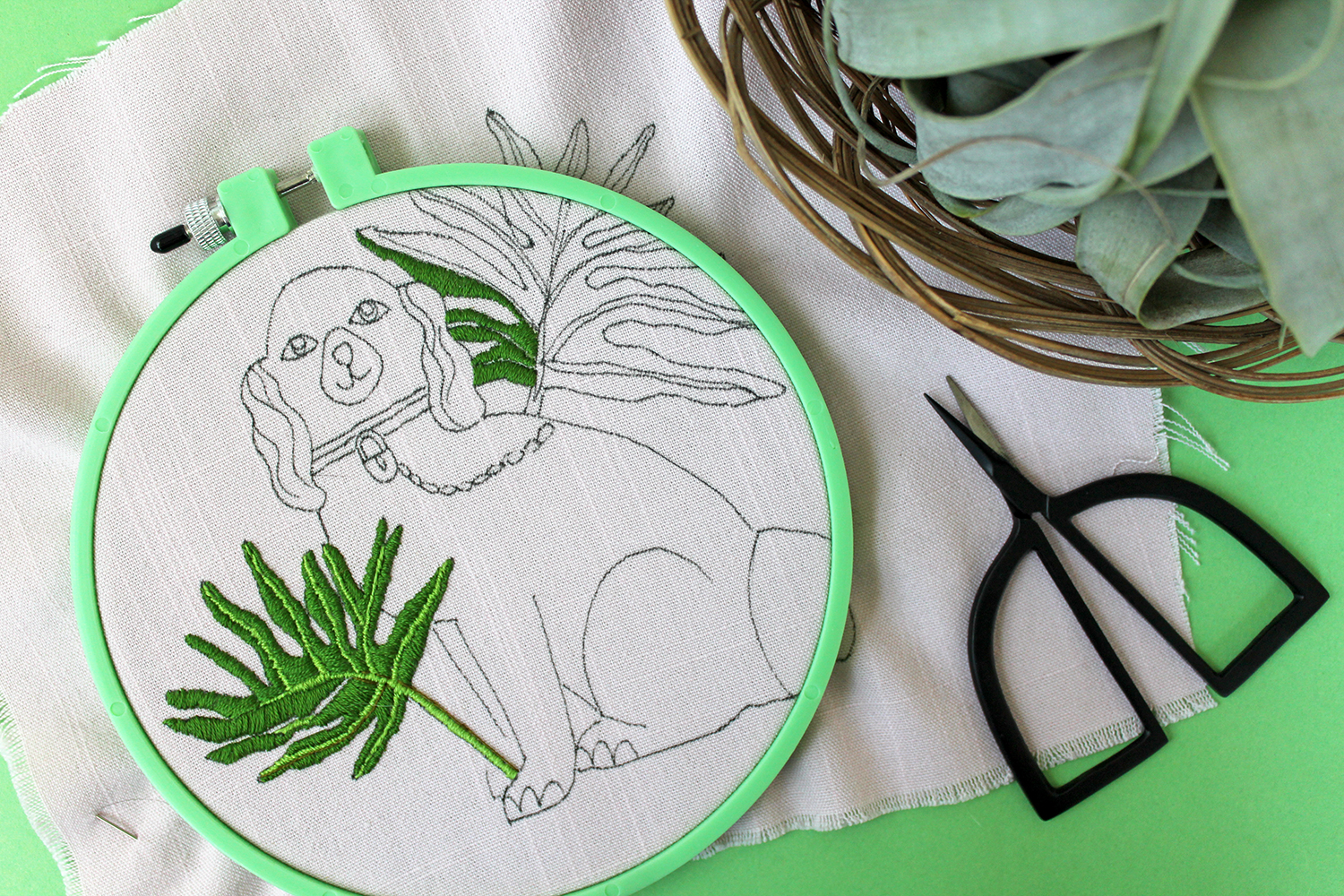 Don't get me wrong—I am super excit­ed about this Stafford­shire dog design. (I'm think­ing of mak­ing it a giant patch.) But, in the midst of embroi­der­ing cats on cloth­ing, this hoop didn't get as much love in April. I'm not sure when that is going to change, but I'll be work­ing on it when I can.
Source link Art