1965 ford mustang transformed to recreate tim burton's iconic batmobile
in honor of one of the most enduring comic heros, a 1965 ford mustang is transformed into a film-worthy batmobile. sculptural and campy, the car is perhaps as much of an american icon as batman himself, and is now up for auction at bonhams. while there may be too many versions of the iconic car to keep track of — the first arguably appearing in 1943 — the ford re-creation most recalls the beloved tim burton-designed iteration built upon a chevrolet impala. with its distinctive wing-shaped tailfins, the car measures nearly 22 feet in length. the team at bonhams playfully notes that the vehicle might even be too long for a standard garage.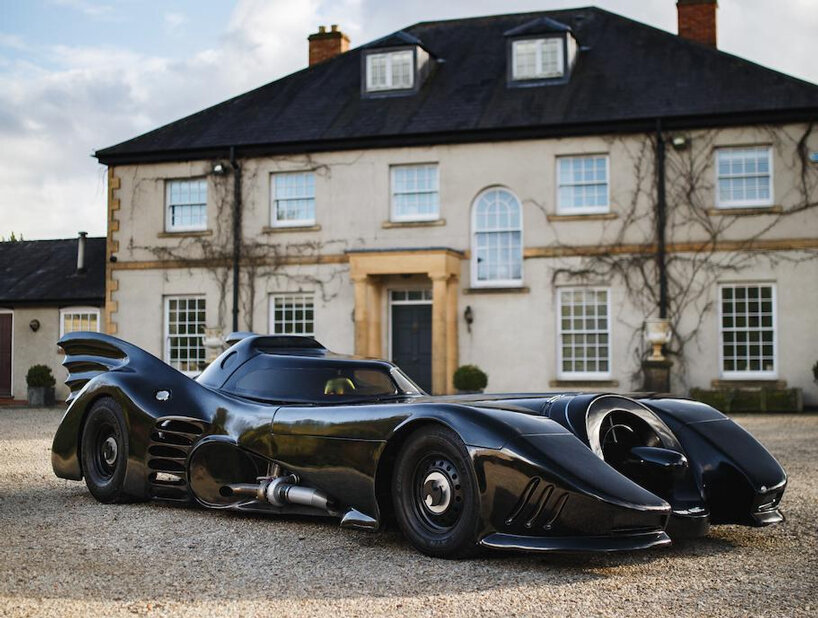 images courtesy of bonhams
the all-black 1965 ford expresses the long and low sculptured body that has come to define the iconic batmobile. with a massive engine in the back, the recreation suggests the 1989 version — inspired by the 1950s gas-turbine driven concept car fiat turbina. unlike some of the more ostentation iterations, namely the 1995 batmobile with its glowing blue ribs and hubcaps, this latest recreation manages to maintain a more classic image. believed to have been made by Z cars, the vehicle will be crossing the auction block at bonhams this month and is predicted to be sold for 28,000 — 42,000 USD.