a striking facade of protruding balconies make up the exterior of this residential building in poland, which has been designed by local architecture firm KWK promes. located in the center of katowice – once a dynamically developing industrial city – UNIKATO is a low budget building, which re-establishes life in what is now a depopulating downtown dominated with car traffic.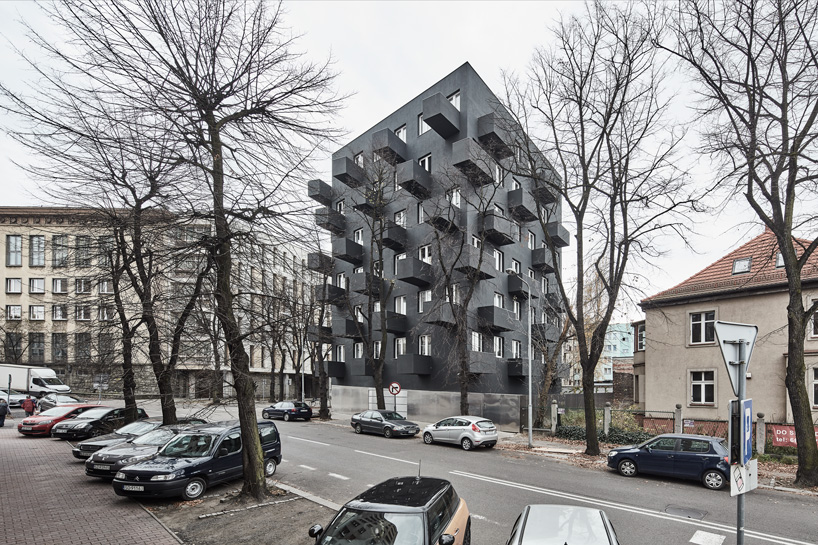 images courtesy of KWK promes
photos by juliusz sokolowski
the balconies are made in monolithic construction, their steel barriers clad with cement panels and covered with plaster. they are arranged in the same direction on all façades, along with position shifted in relation to the irregular outline of the building. they offer extra storage and outdoor space for each small apartment.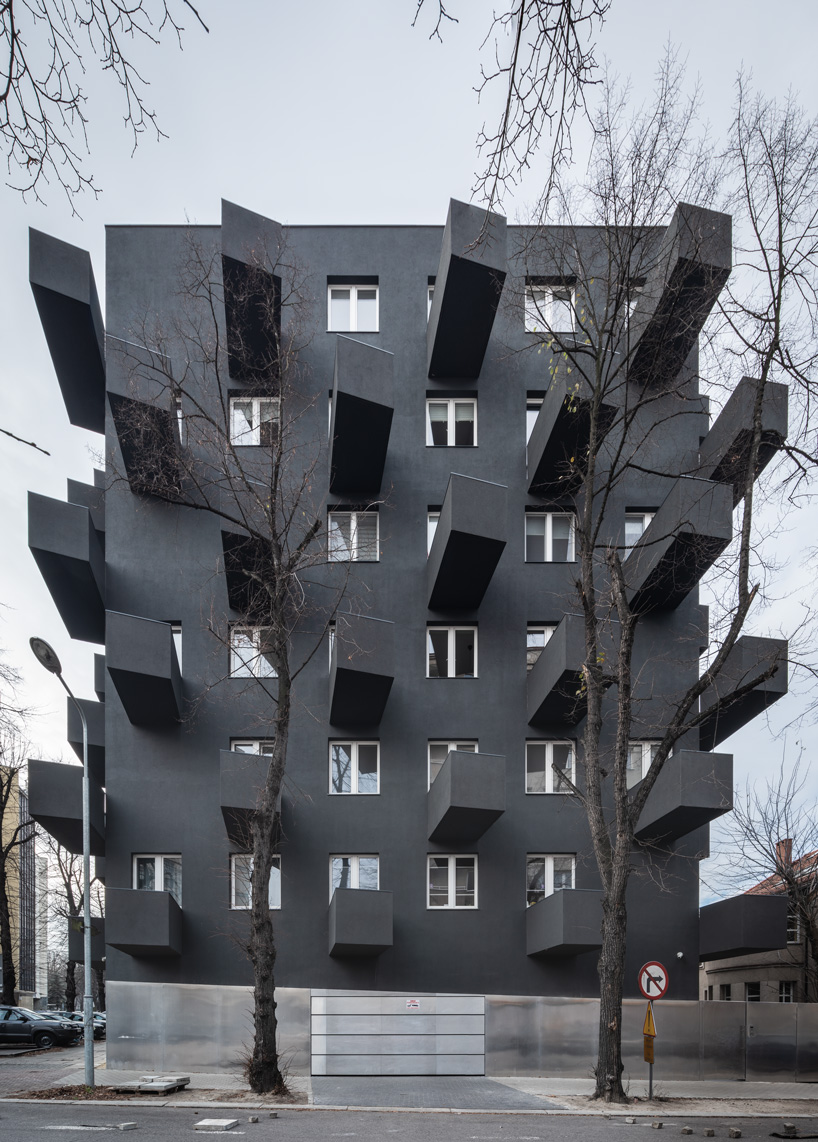 the apartment block is inspired by the city's pre-war, smog polluted modernist architecture with which it establishes a dialogue: 'modernist buildings of katowice, once bright, for many years exposed to the smog, gradually got dirty and became almost black,' KWK promes explains.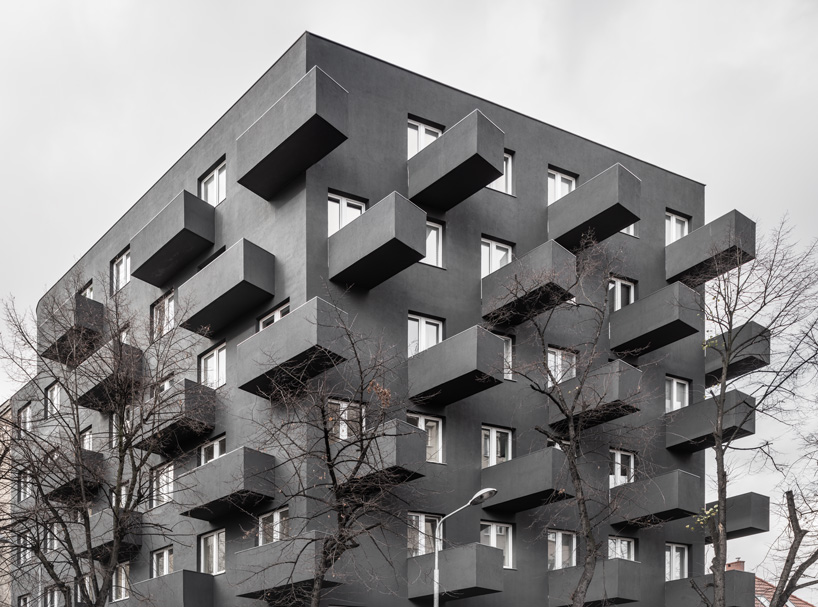 'their white windows always contrast with the black of the façade. this observation has become an inspiration for the project. from the neighboring building, we took a characteristic motif of the balcony in relation to the window. full balustrade covers the exit, thanks to which all the windows appear square..'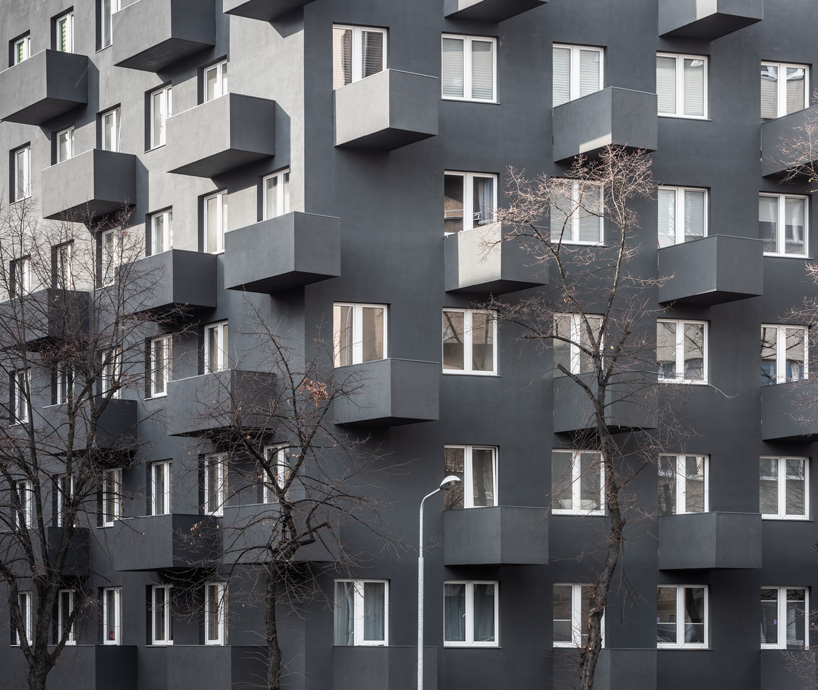 another reference to the surroundings is the plinth motif taken from the neighbouring buildings, which stretches across the entire frontage. on the other side, where UNIKATO borders with a free-standing villa, the plinth becomes a fence, referring to the fence surrounding the villa.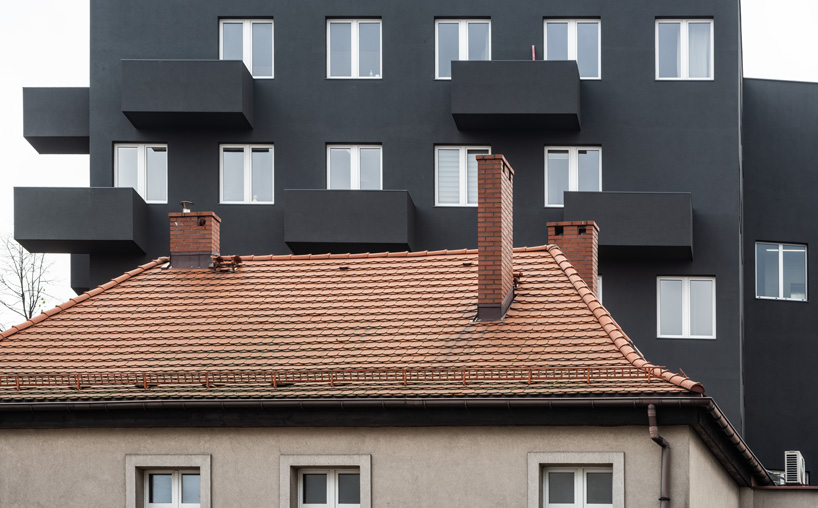 Groundbreaking Re-Invented Marketing Funnel & Page Builder
the firm was constricted by an extremely low budget that allowed for economical construction methods. the block comprises a monolithic skeletal structure filled with a wall of ceramic hollow bricks, a raw reinforced concrete staircase, white plastic windows and plaster on the facade finish using styrofoam and plaster.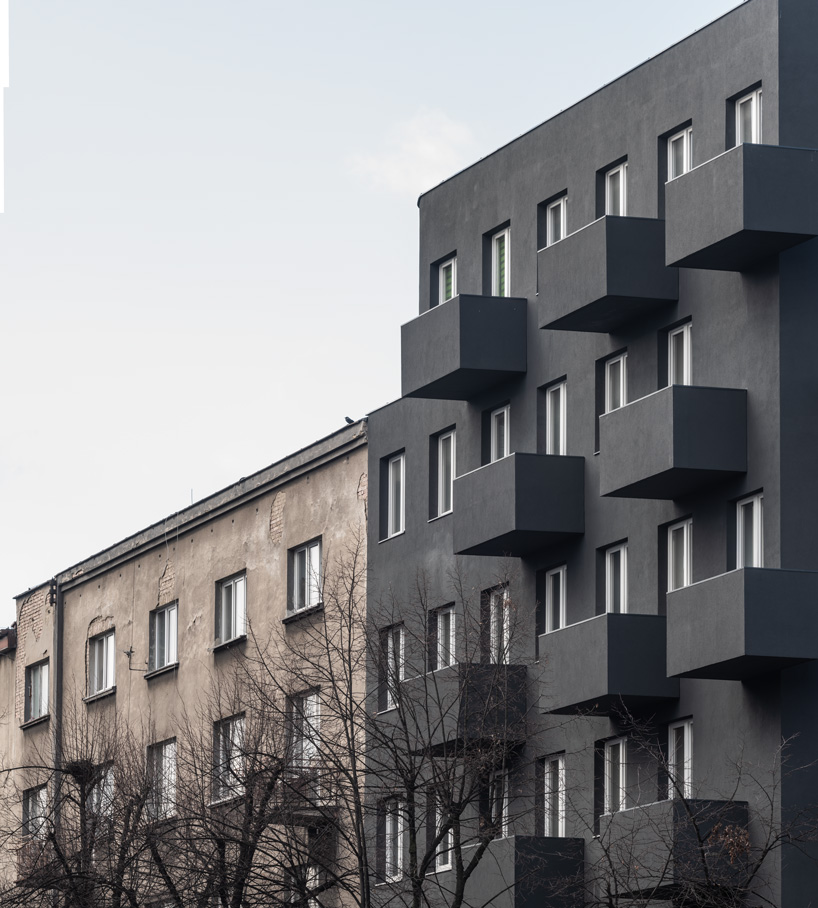 the building is equipped with installations minimizing energy consumption and is powered from an ecological municipal network. despite the limited budget, the roof was designed as green – it absorbs dust and smog and improves the microclimate. meanwhile, the base of the building is finished with cheap aluminum sheet, which is gradually tarnished.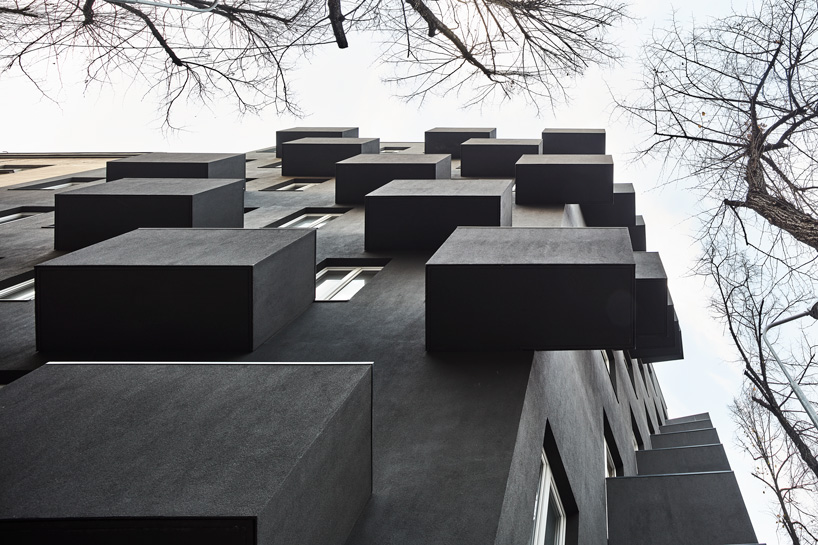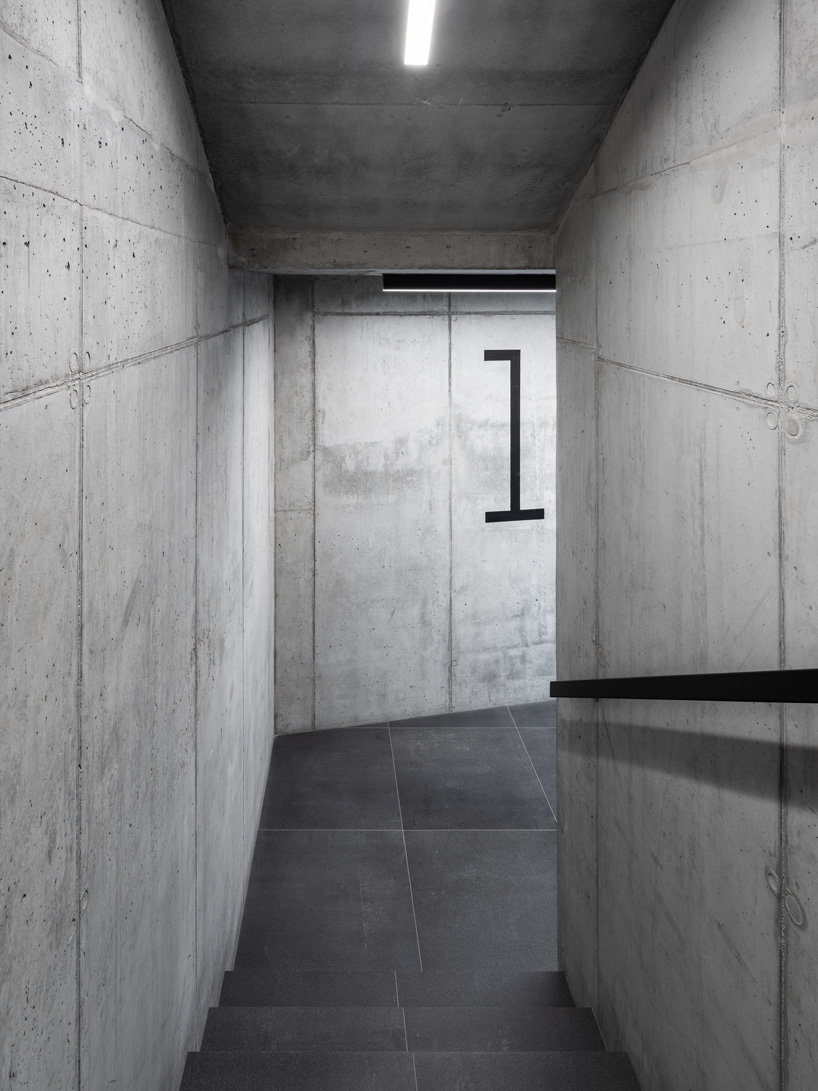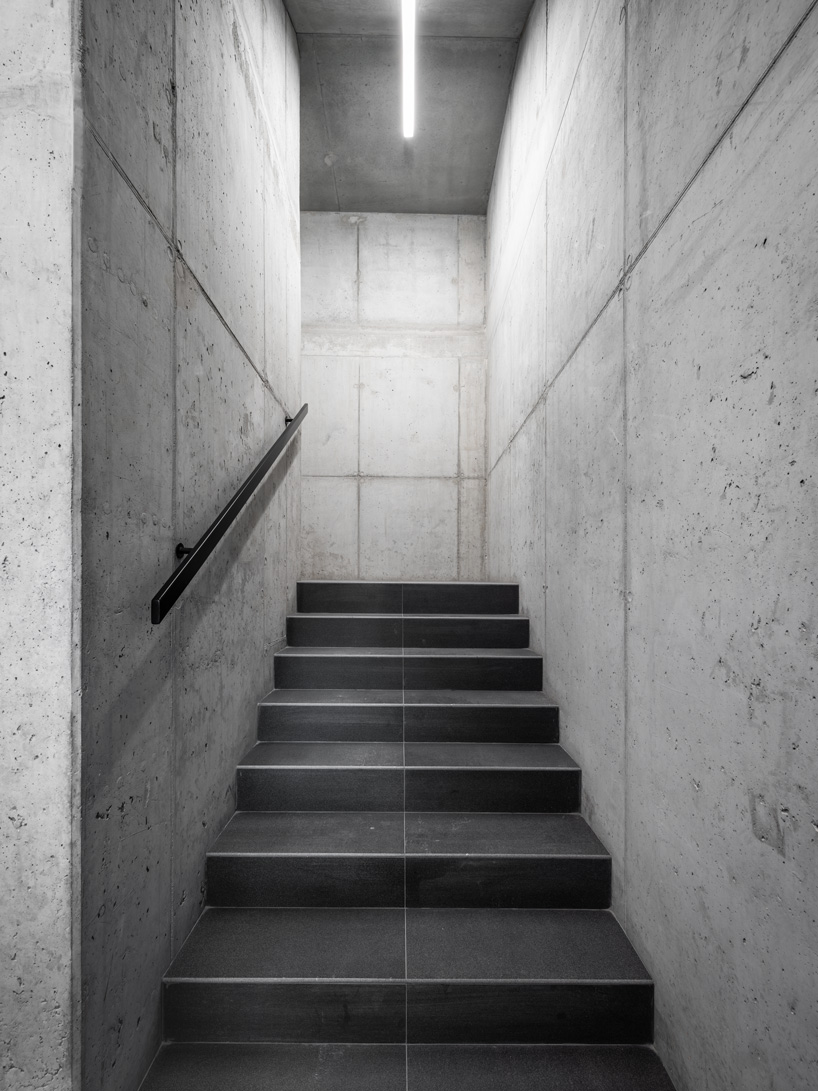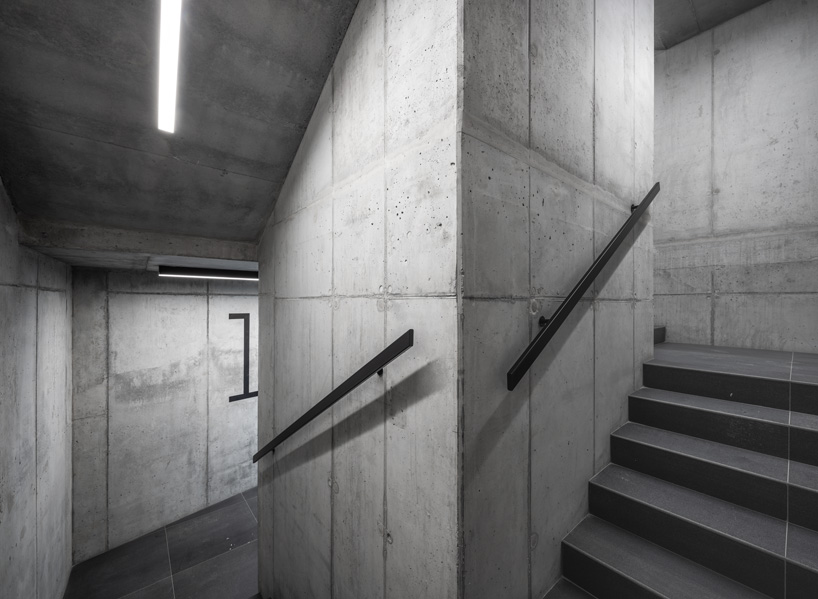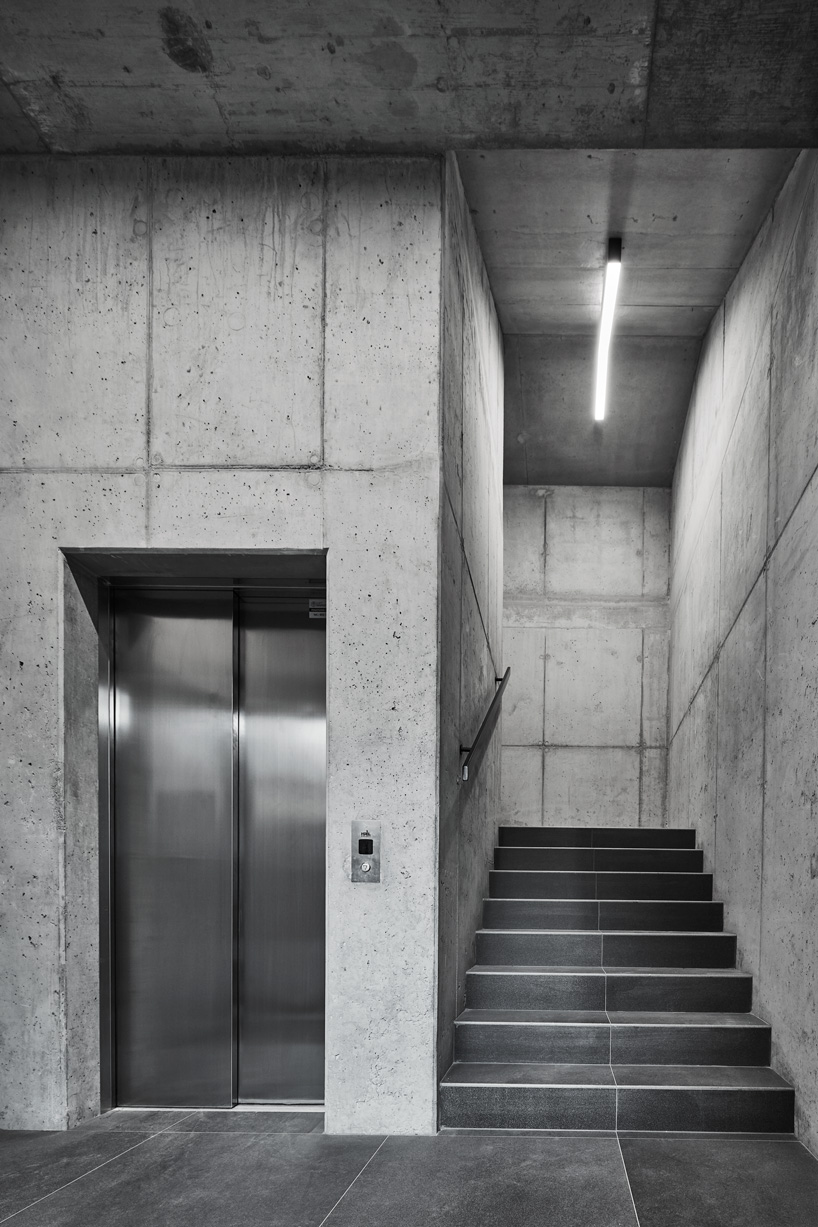 project info
design team: robert konieczny KWK promes
project: UNIKATO
collaborators: michał lisiński, marcin harnasz, marcin króliczek and aneta świeżak
construction: kornel szyndler proeco
location: katowice, poland
kieron marchese I designboom
jan 22, 2020
Source link Design
You will be amazed at how quickly you progress