baranowitz + kronenberg completes caesarstone house in tel aviv
quartz surfaces manufacturer, ceasarstone, has appointed renowned architects baranowitz + kronenberg to design the caesarstone house situated in the heart of tel aviv. driven by a multifaceted and multi-sensorial approach, the space has been envisioned to foster encounters, serving as a catalyst for design. in fact, the architecture practice has embedded its trademark into the design by creating a series of rooms that result from raising levels to accompany the prevalent open plan.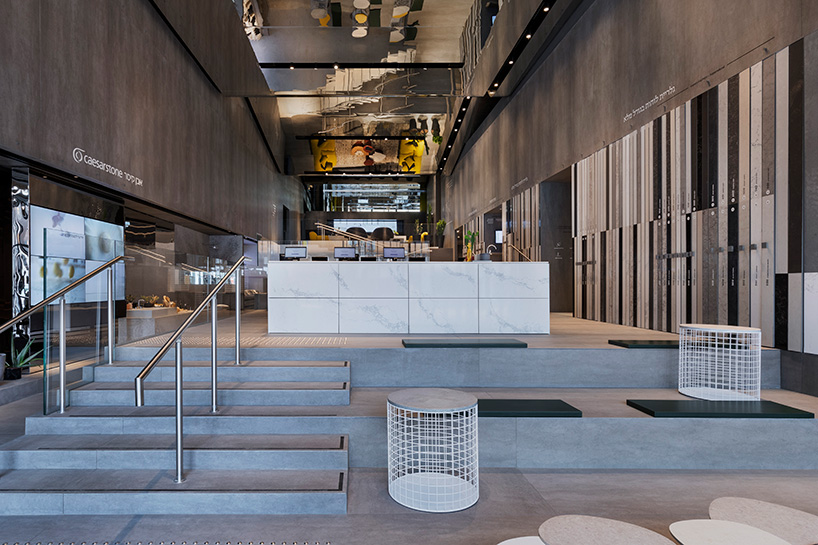 the caesarstone house by baranowitz + kronenberg has been rendered in concrete grey, allowing the vibrant surface collections to stand out among the monochromatic tones. this striking presentation of materials allows customers to engage with the space, igniting their imaginations. the products displayed start with existing bespoke pieces from caesarstone's past collaborations with various artists, combined with B+K's own custom designs and ready-to-buy seating pieces.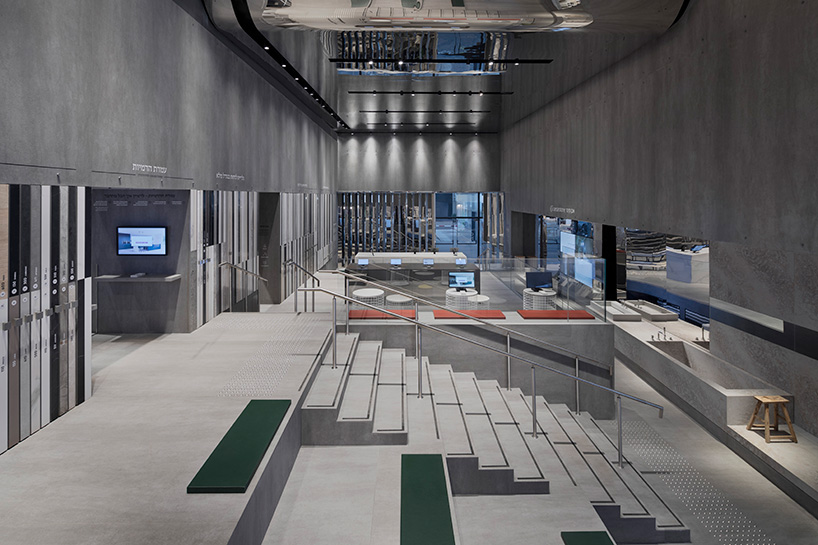 the space has been arranged in such a way that it progresses via elevations — where the rooms ignite — allowing multiple events to take place simultaneously. the open space is backed-up by the lighting scheme that maintains itself uniform, adding to the seamless atmosphere and to the absent-present relationship within the rooms of the house.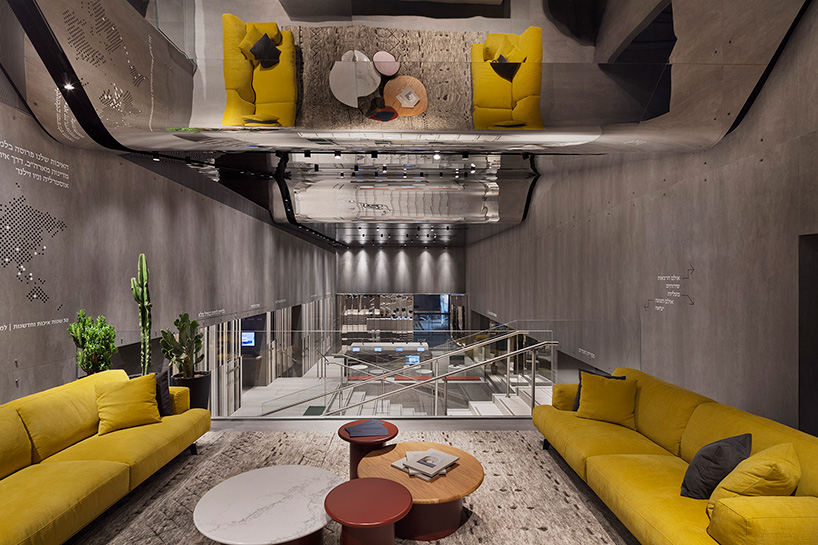 'we are delighted with the result of the house of caesarstone and how through strategic design, visitors are encouraged to explore and discover the work both of man and nature,' comments B+K co-founder irene kronenberg. 'at the end of the day it is all about people and creating a lifestyle ecosystem that reinforces their sense of engagement and loyalty to the brand at every touchpoint. the house is aligned with our target audience live experiences which adds meaning and fosters tangible and transient relationship. the more multifaceted the relationship is, the more the house becomes a destination hub and a leader of its kind.'