davit and mary jilavyan envision the carmine house, a private home nestled among the forests of washington state. the house was commissioned following the presentation of the vibrant sonora house, as the client sought a similarly bright project. the minimal, cabin-like structure is characterized by a traditional pitched-roof geometry interrupted by a contemporary extension of metal and glass. this intervention — housing the living, kitchen, and dining area — is situated along the ground level and projects from the house at a forty-five degree angle, oriented toward the adjacent lake.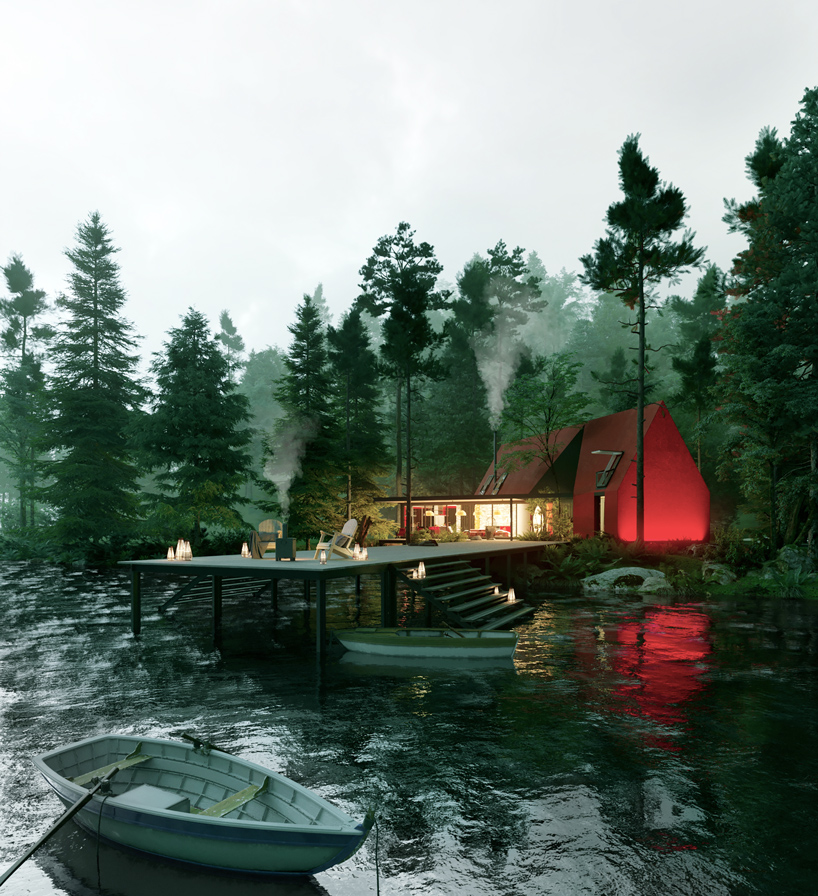 all images by davit and mary jilavyan
the carmine house by davit jilavyan and mary jilavyan is expressive of a stylistic dichotomy comprising a bold, red volume and a glass extension. the minimal pitched roof geometry, finished in 'carmine red,' is interrupted by two large cuts or subtracted voids. while one cut serves to preserve the existing trees surrounding the house, the second smaller one maintains a 'conceptual symmetry.' the glass extension projecting outward to the lake and dock is constructed with the use of a full height glazing system of pivot doors, allowing residents to fully open the living area.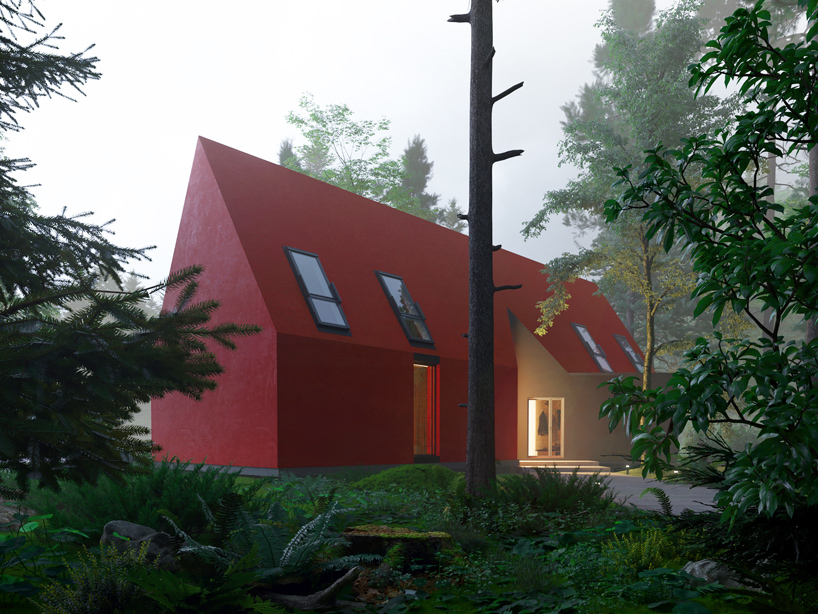 davit jilavyan comments on the representation of the carmine house proposal: 'we decided to submit most of the project's renderings in cloudy weather to show that this house will look bright and juicy both on a sunny day and on a cloudy day. and the outside red lighting creates nice atmosphere that makes the house look like an art object.'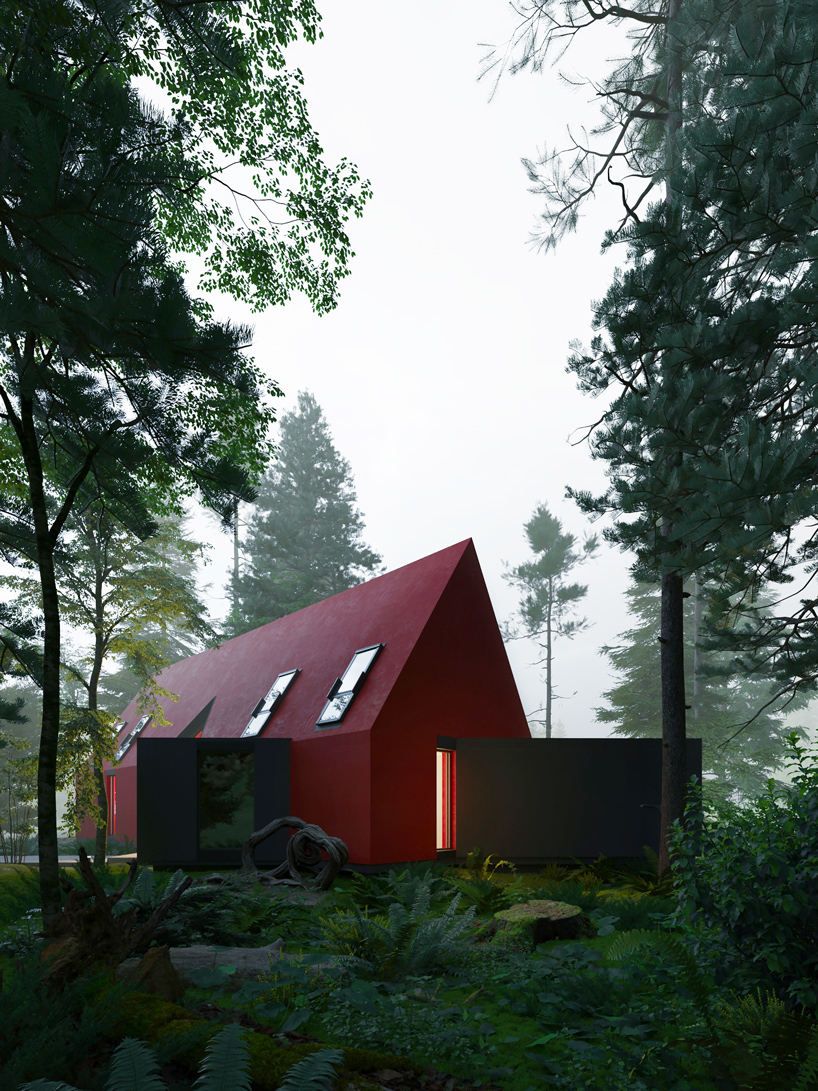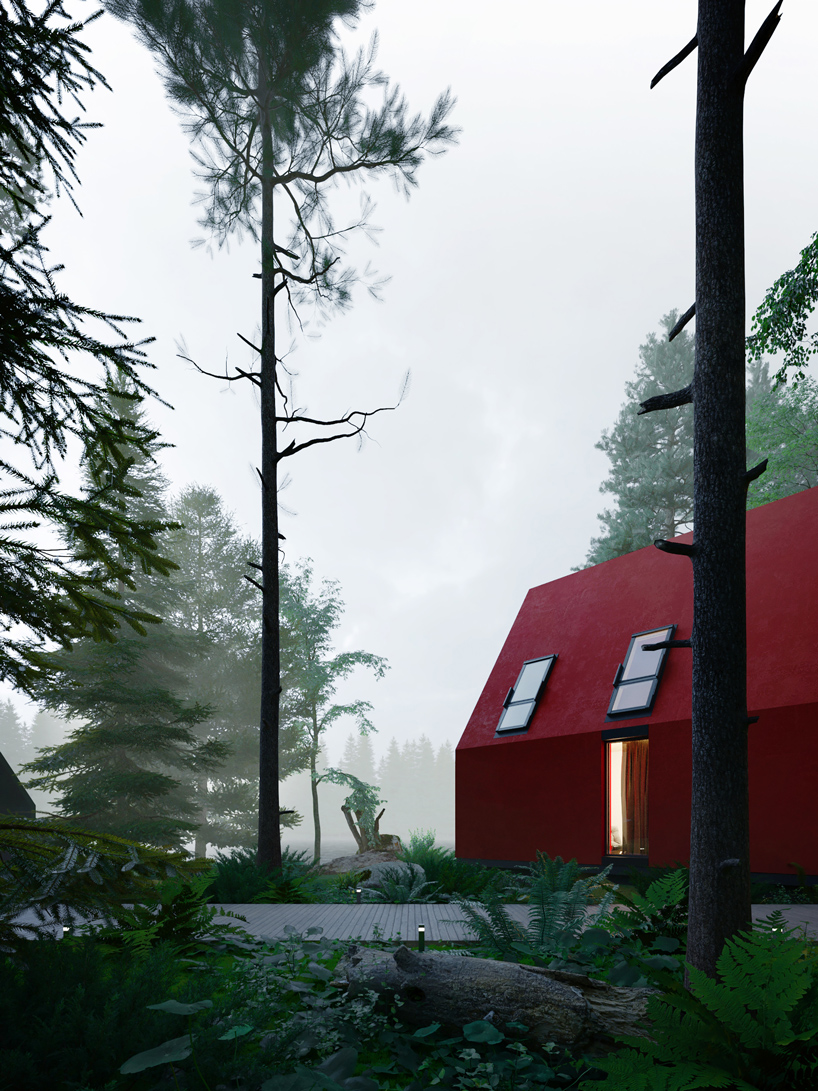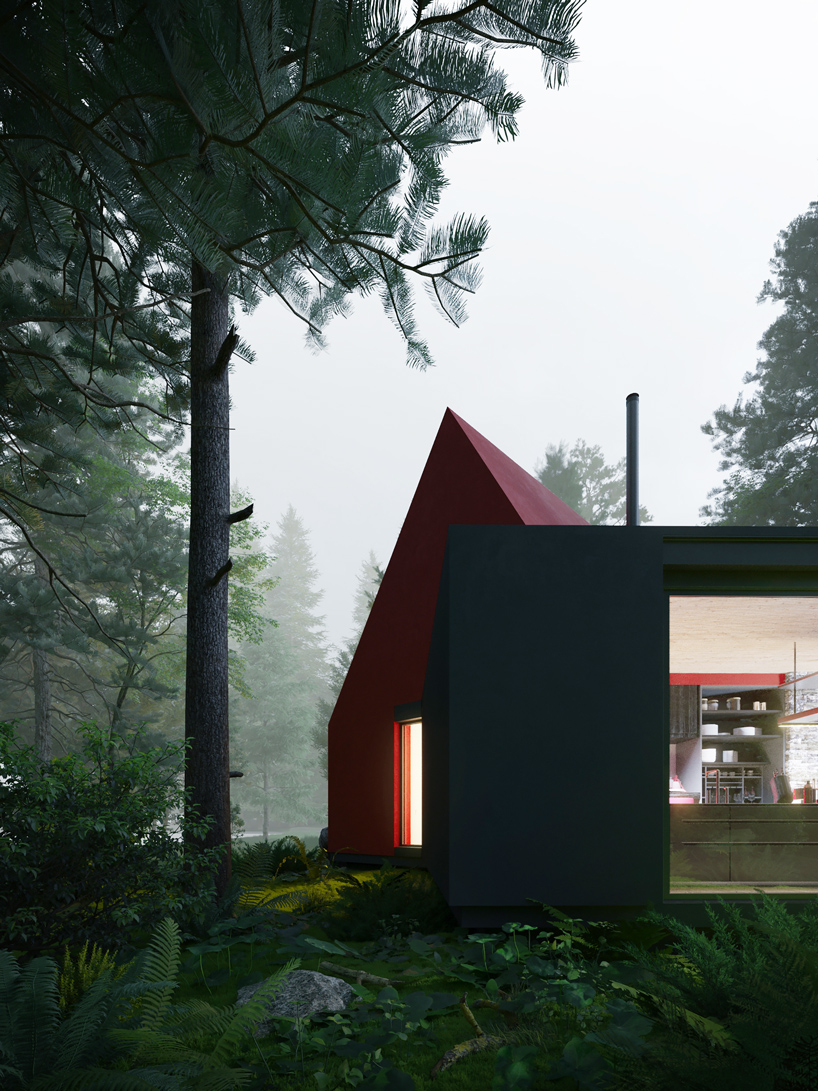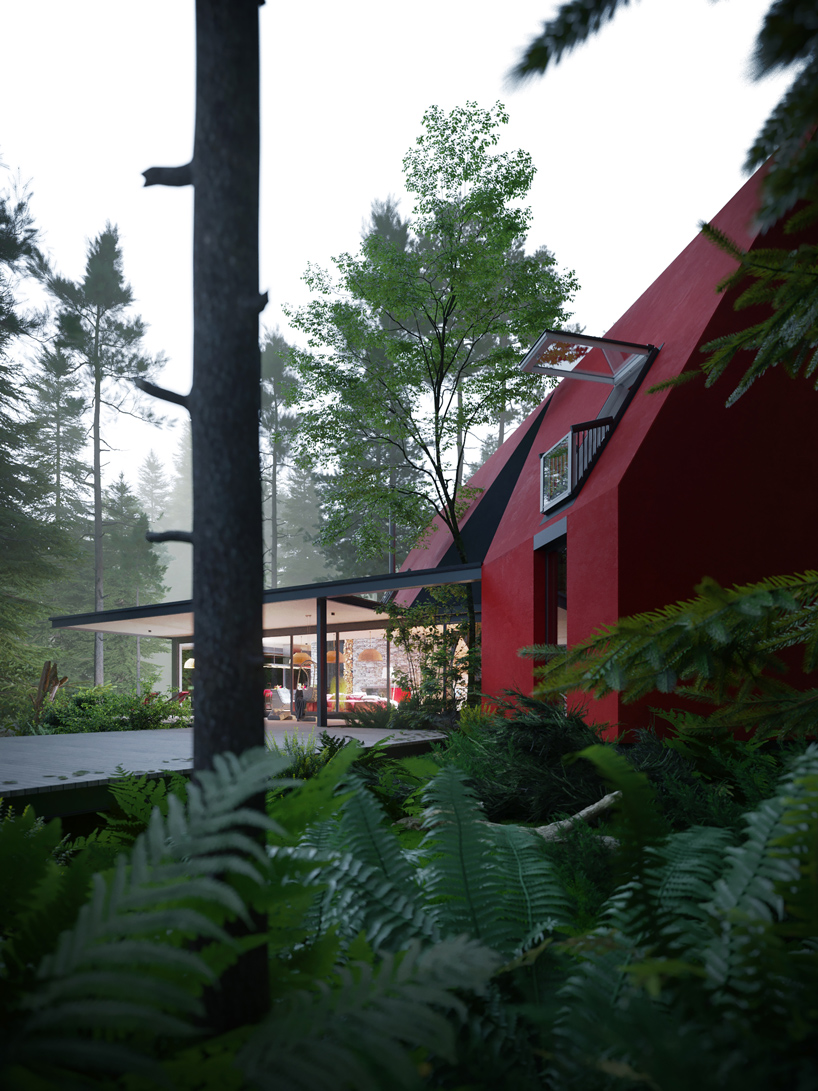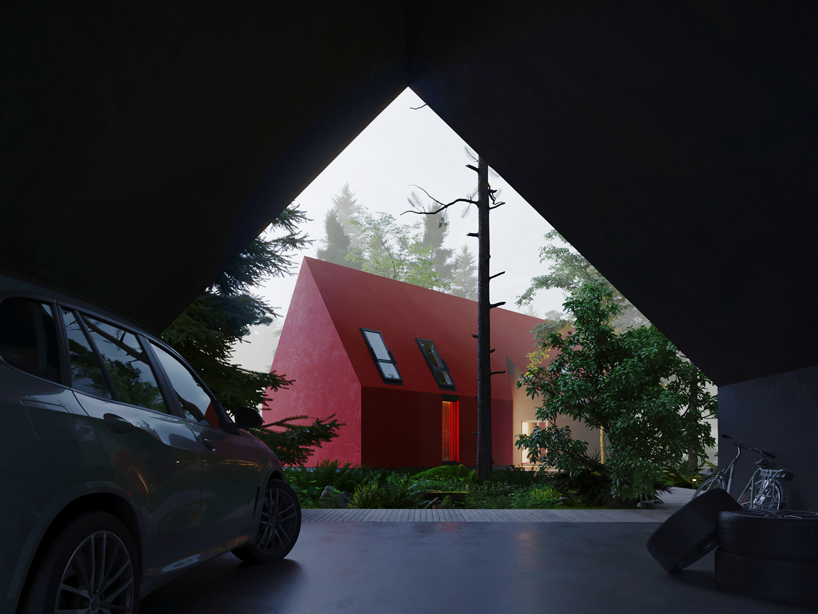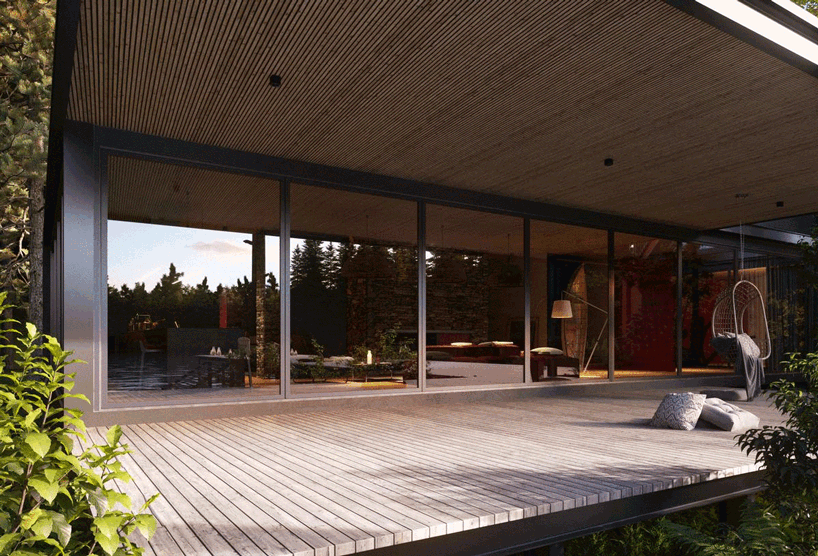 project info:
project title: carmine house
architecture: davit jilavyan @davit jilavyan | mary jilavyan @maryjilavyan
location: washington state, USA
status: proposal
Source link Design