Custom Embroidered Pet Portraits on Clothing and as Patches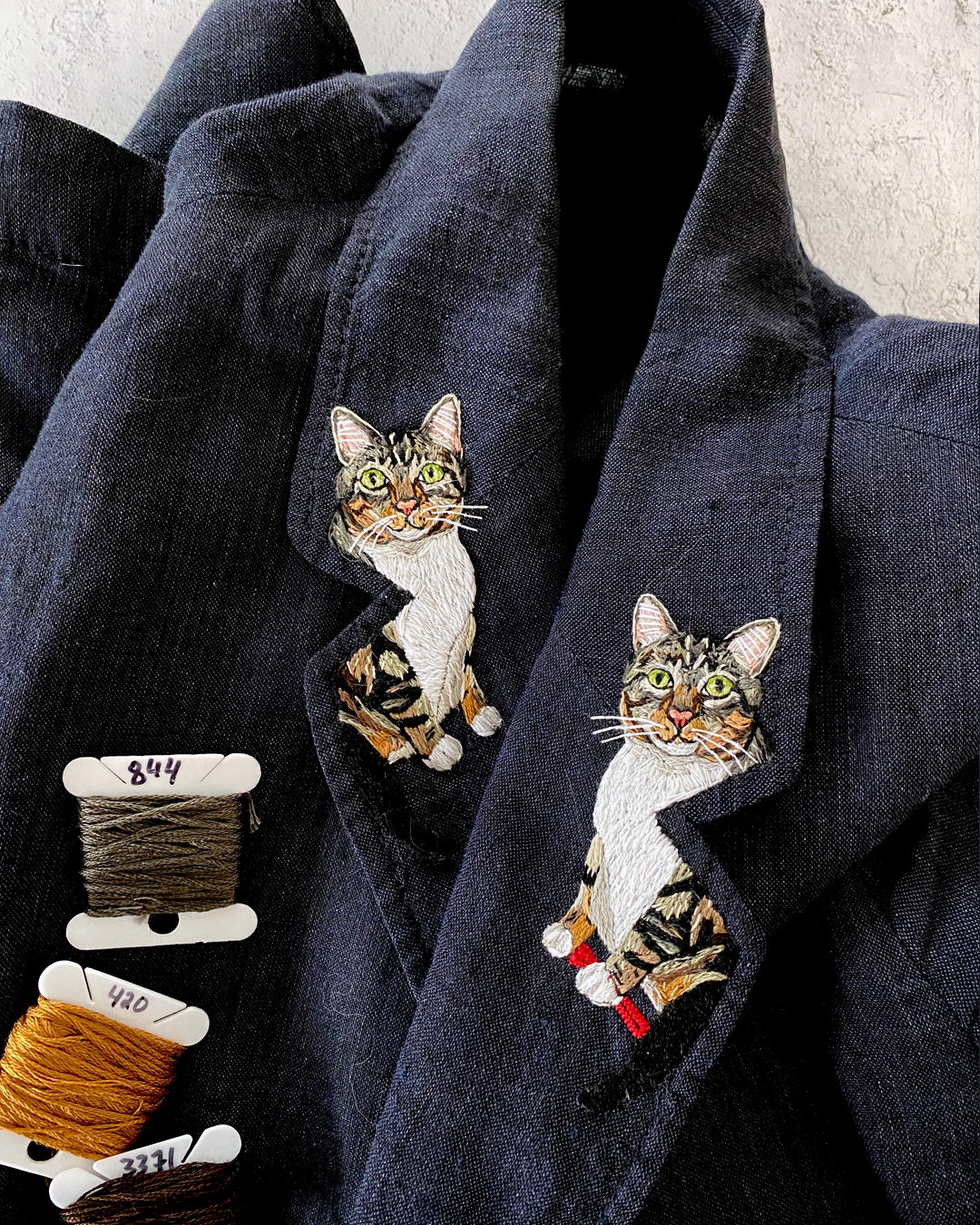 This article is brought to you by Brown Paper Stitch, my business that makes your wardrobe pawesome by embroidering your pets on clothing.
(Well, I didn't mean to take a month-and-a-half long break from writ­ing here, but some­times it happens.)
I've been busy these past six weeks. One of the things I've been doing is stitch­ing pet por­traits! Patch­es have proved super pop­u­lar this year (already), and I've stitched a lot of dogs as well as a few cats. Fur­ry friends are def­i­nite­ly my spe­cial­ty, but they aren't all I do—I'm work­ing on a rep­tile right now.
Here are some of the embroi­deries I com­plet­ed on my hia­tus. Many of these were a chal­lenge. I am always try­ing to per­fect my col­or choic­es (so that they match my sketch), and on a few of these embroi­deries, it took sev­er­al tries to get the hues just right. I was sec­ond-guess­ing a lot of my choic­es which nev­er feels good. But ulti­mate­ly, I got to a place where I am hap­py and proud of all of these portraits.
I try to nev­er get too down on myself and look at every set­back as an oppor­tu­ni­ty to learn. And I think hav­ing to redo stitch­es over (and over) forced me to imple­ment strate­gies that I would­n't have otherwise.
I've put my Etsy shop on vaca­tion mode but now that I'm near­ly caught up, I'm going to reopen it. Fol­low me on Insta­gram to know when that hap­pens. I'll also announce it on here, of course!