Daily Art Project Divides the 2020 Into a Big Stitching Pie
This article is brought to you by Brown Paper Stitch, my business that makes your wardrobe pawesome by embroidering your pets on clothing.
Per­haps you've heard me talk about the dai­ly embroi­dery project 1 Year of Stitch­es. If not, it's a year-long project where you make at least one stitch a day on the same piece of fab­ric. I've done it before (suc­cess­ful­ly in 2017, unsuc­cess­ful­ly in 2019) and am in the midst of plan­ning for 1 Year of Stitch­es 2021 start­ing on Jan­u­ary 1, 2021. (Learn more and join me!)
The great thing about mak­ing a stitch a day is that there are infi­nite cre­ative pos­si­bil­i­ties. Your project can take on what­ev­er for­mat you like; one idea is turn­ing the embroi­dery hoop into a pie that is divid­ed by months. Clare Hodge, aka @sew_clarabella, has tak­en on this stitch­ing chal­lenge and cho­sen the pie for­mat. Each day of the month, she embroi­ders some­thing that is rep­re­sen­ta­tive of her day. In this way, it's an uncon­ven­tion­al diary and is at the heart of why I love this project so much. Once you're done, it has become a fan­tas­tic way to chron­i­cle a year in your life.
Scroll down to see how Clare's project has pro­gressed through­out the year.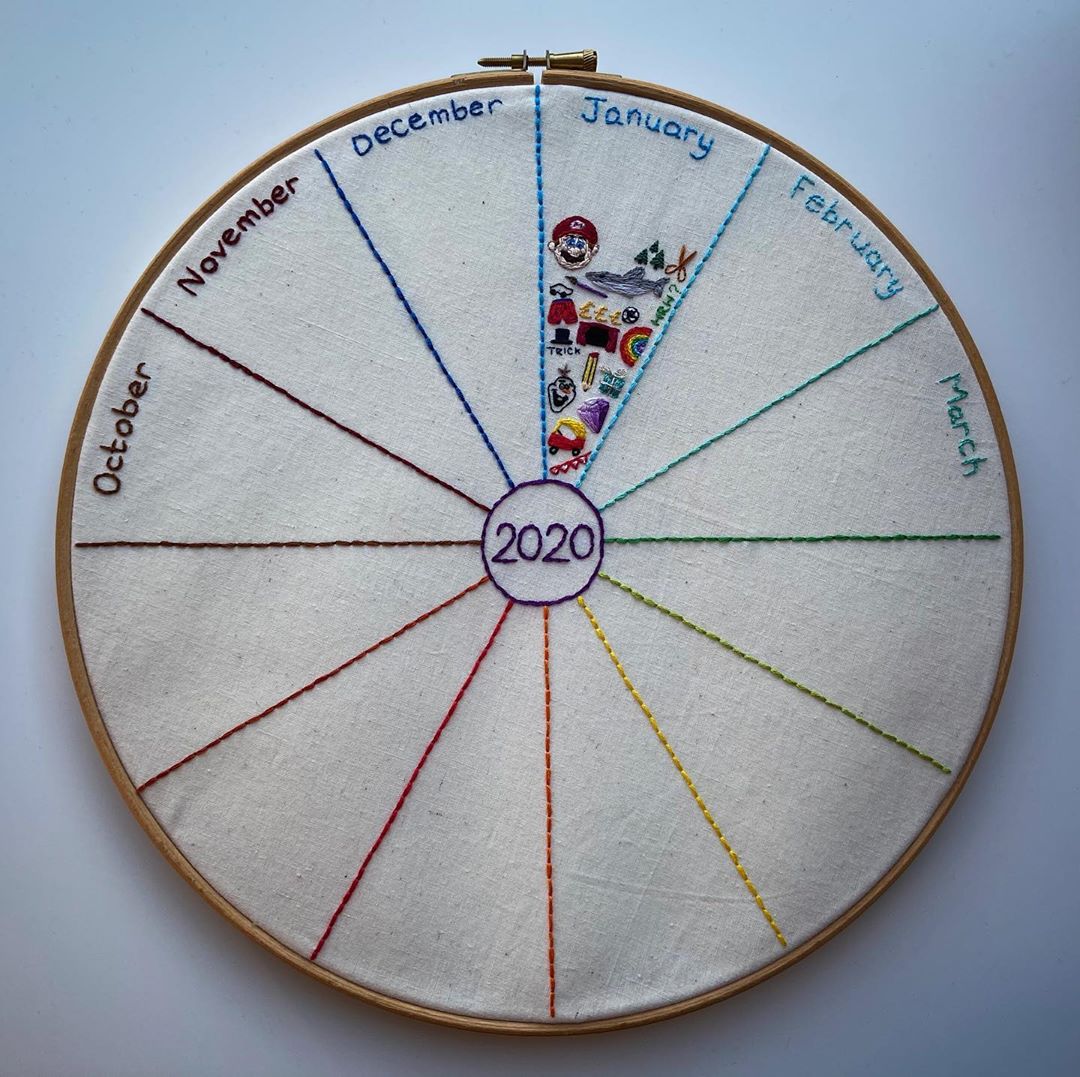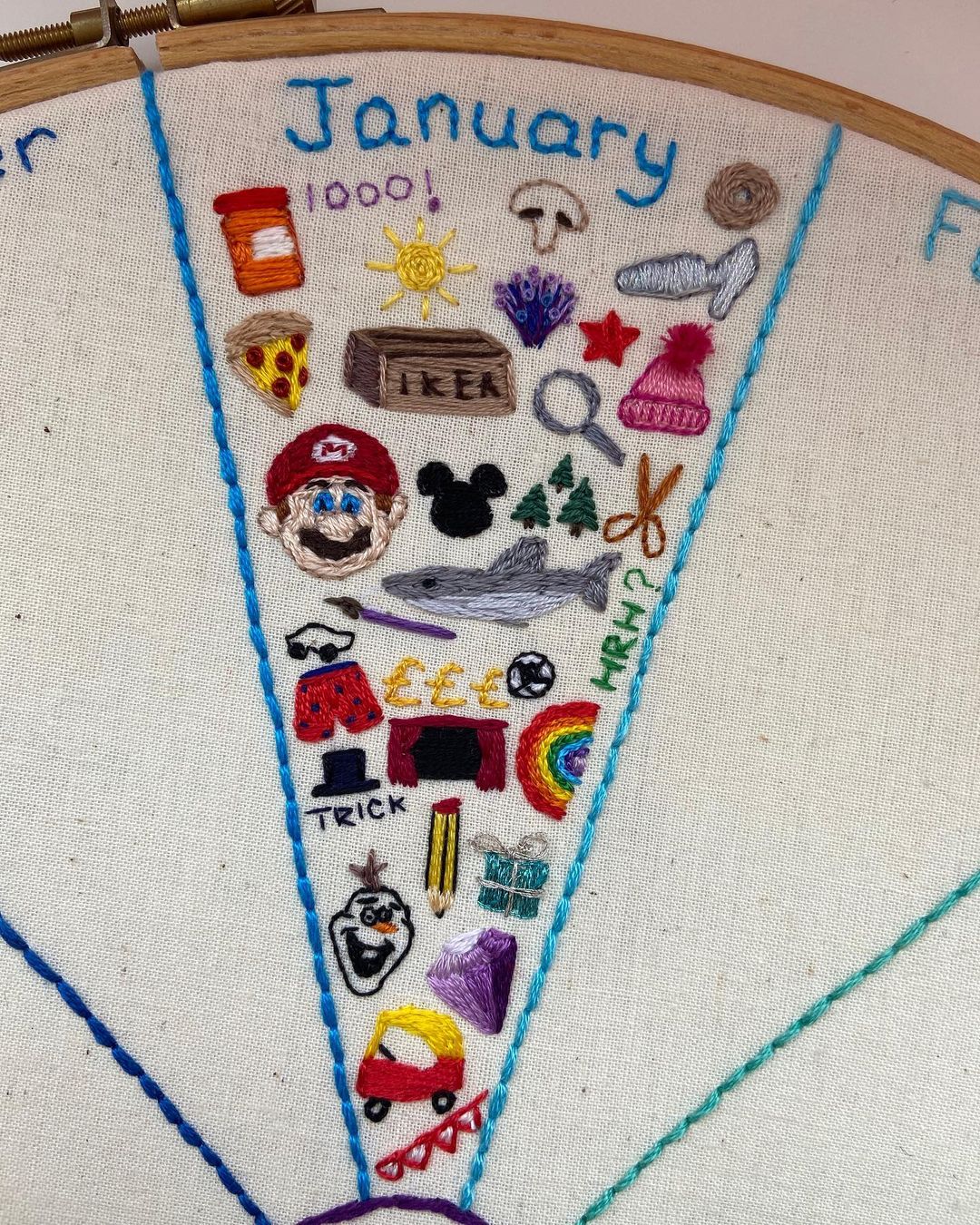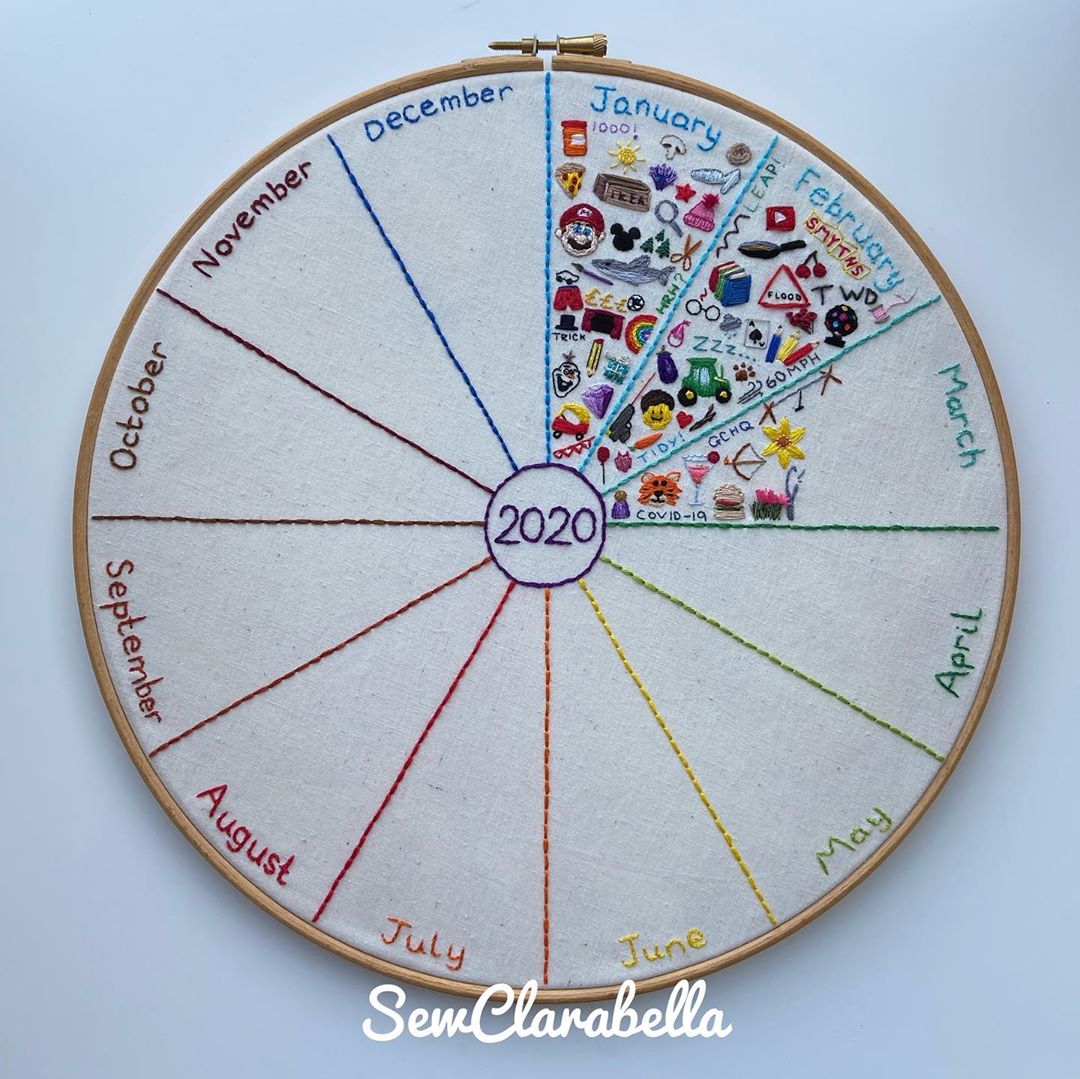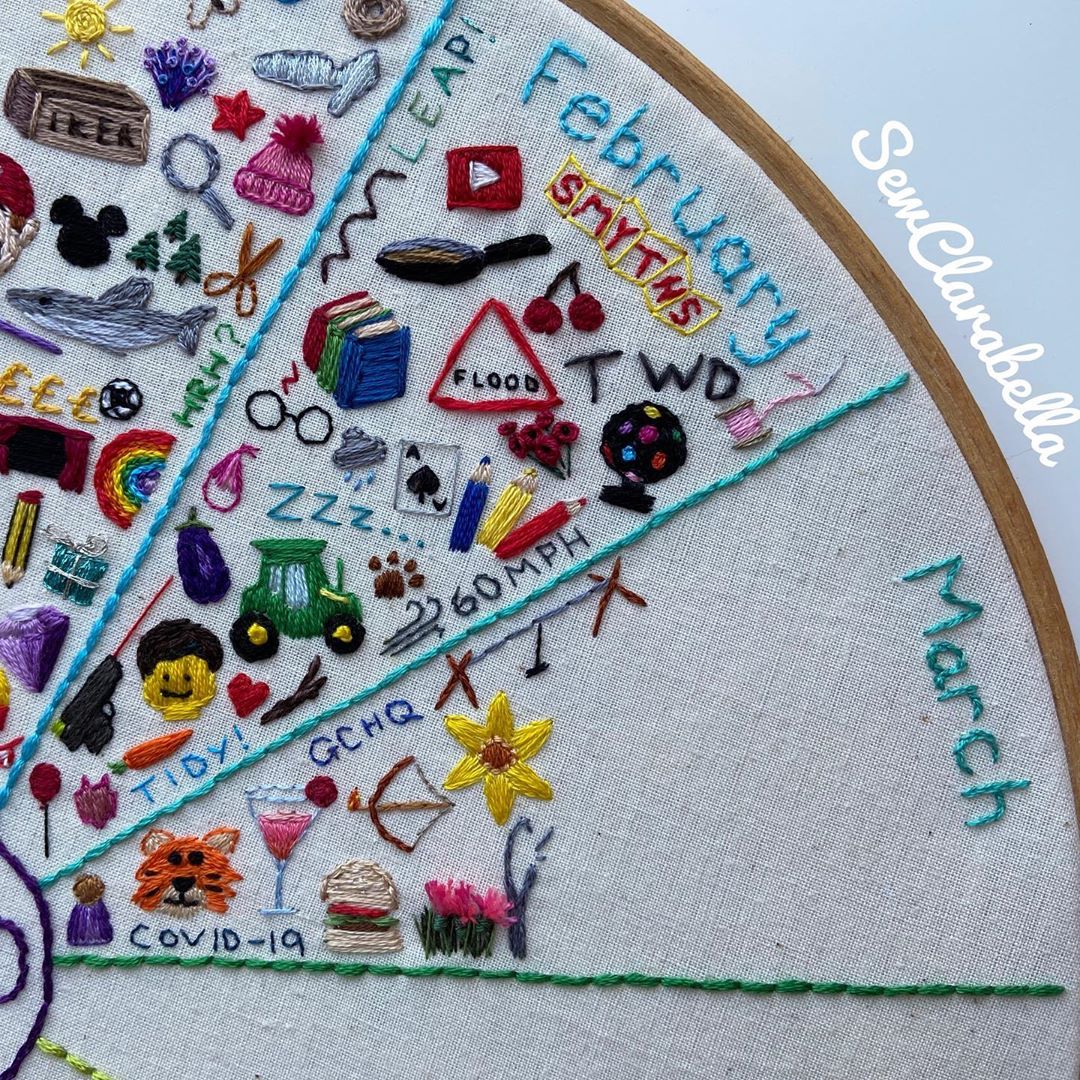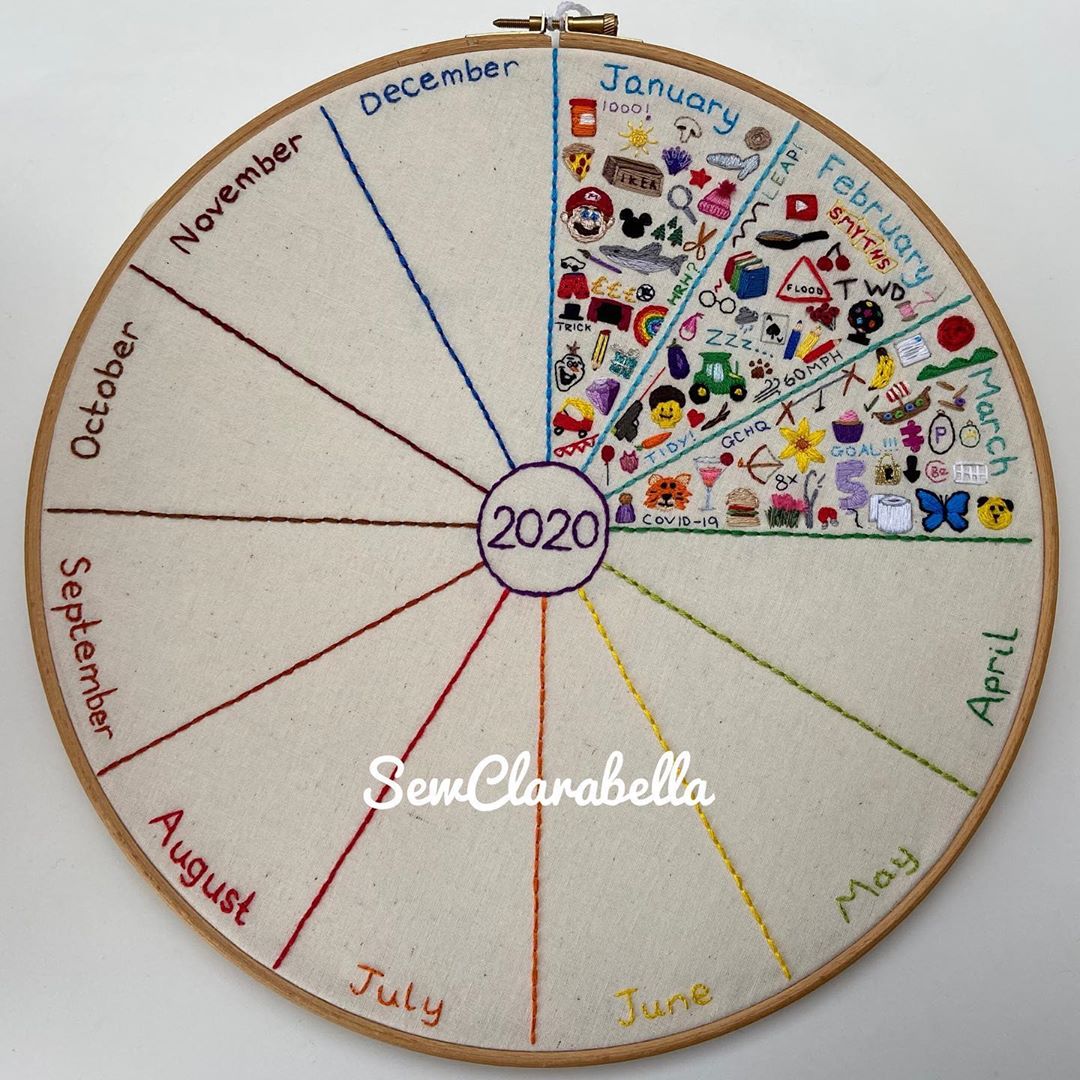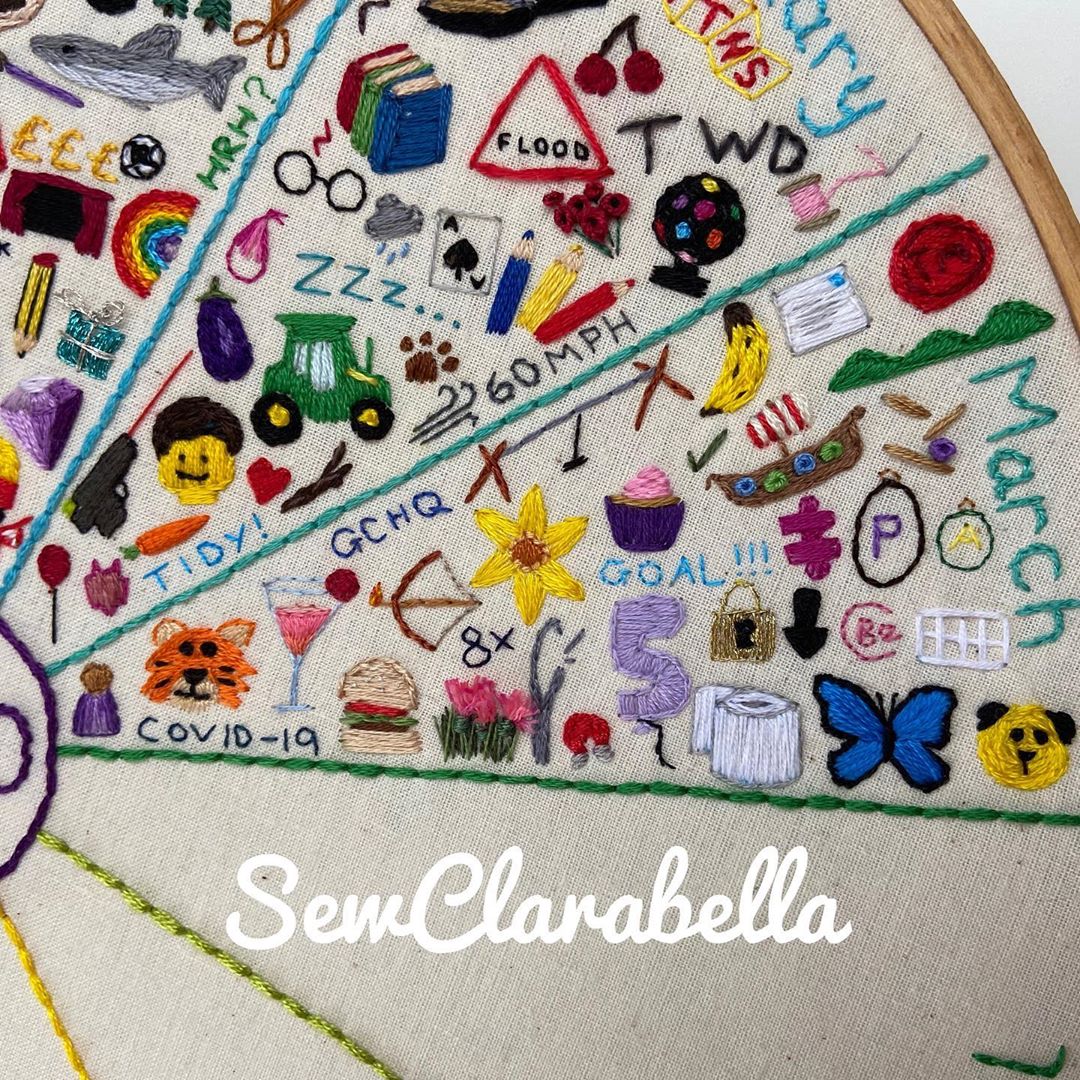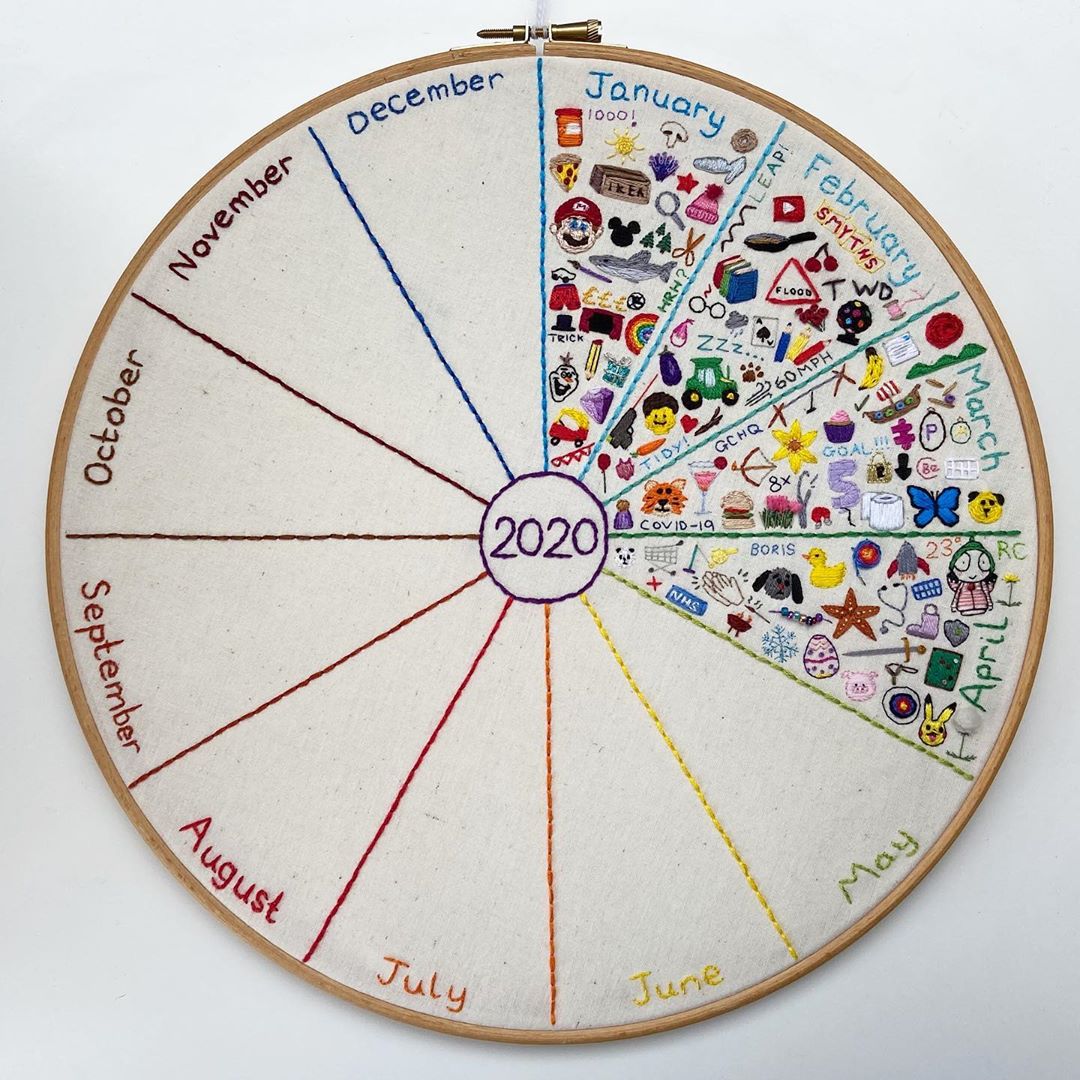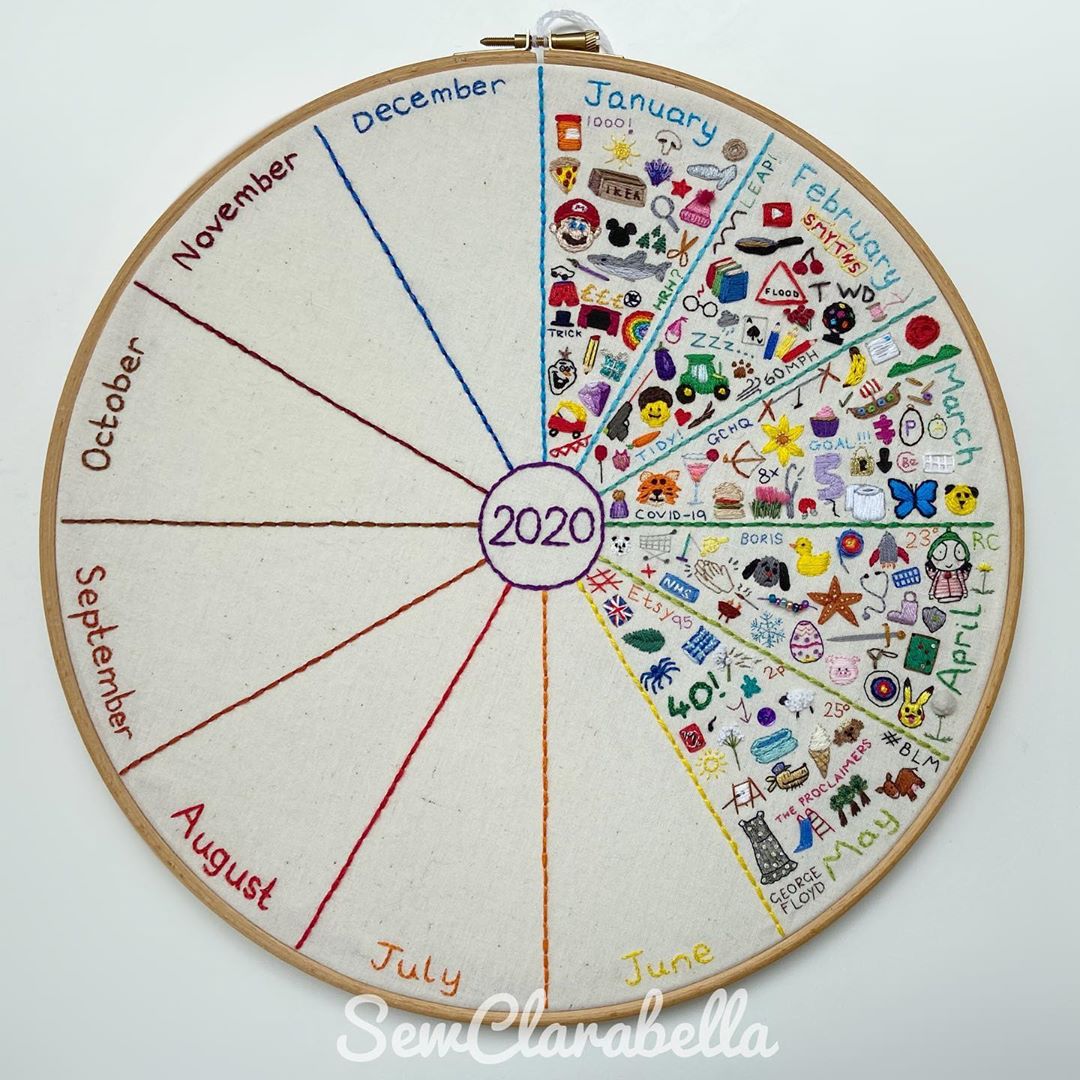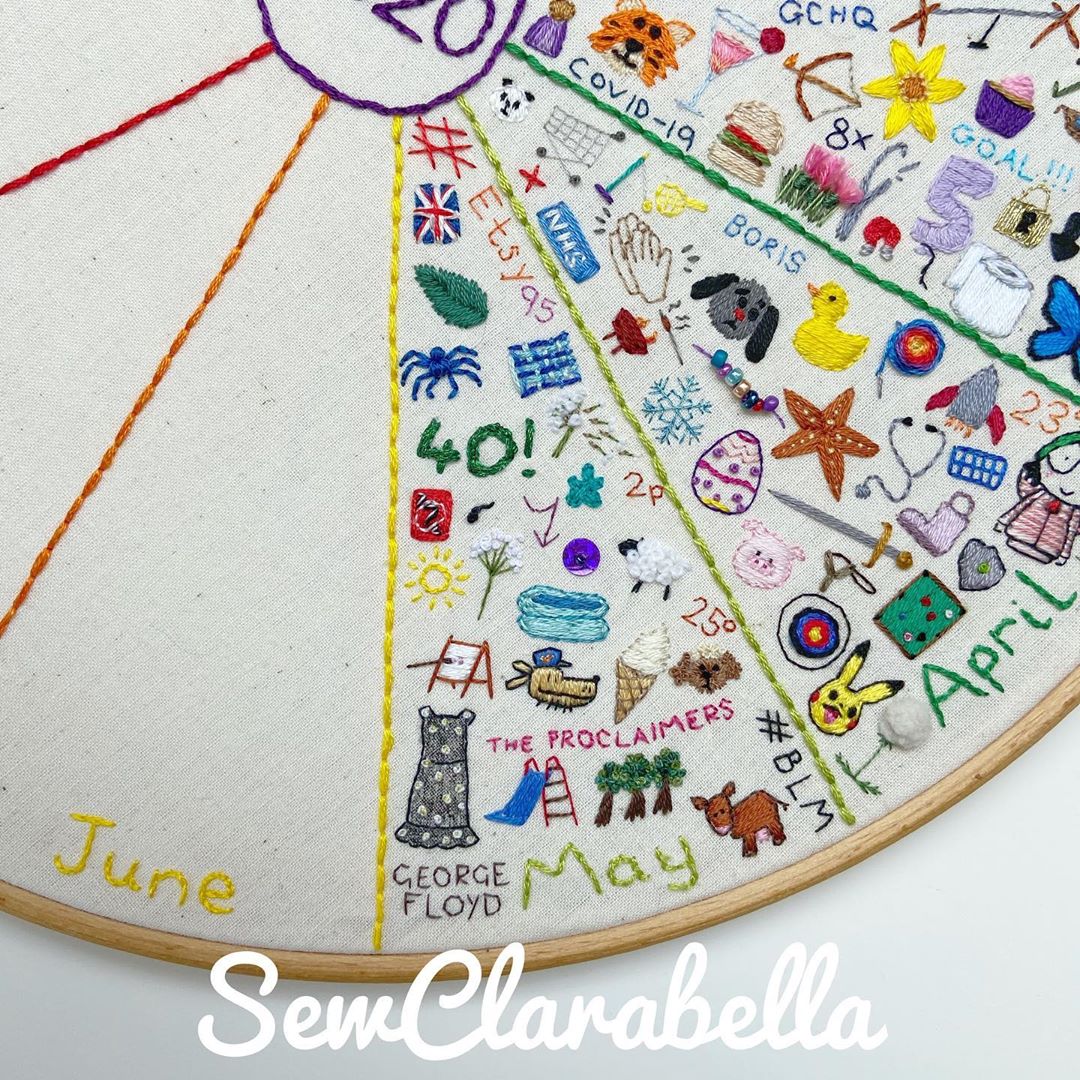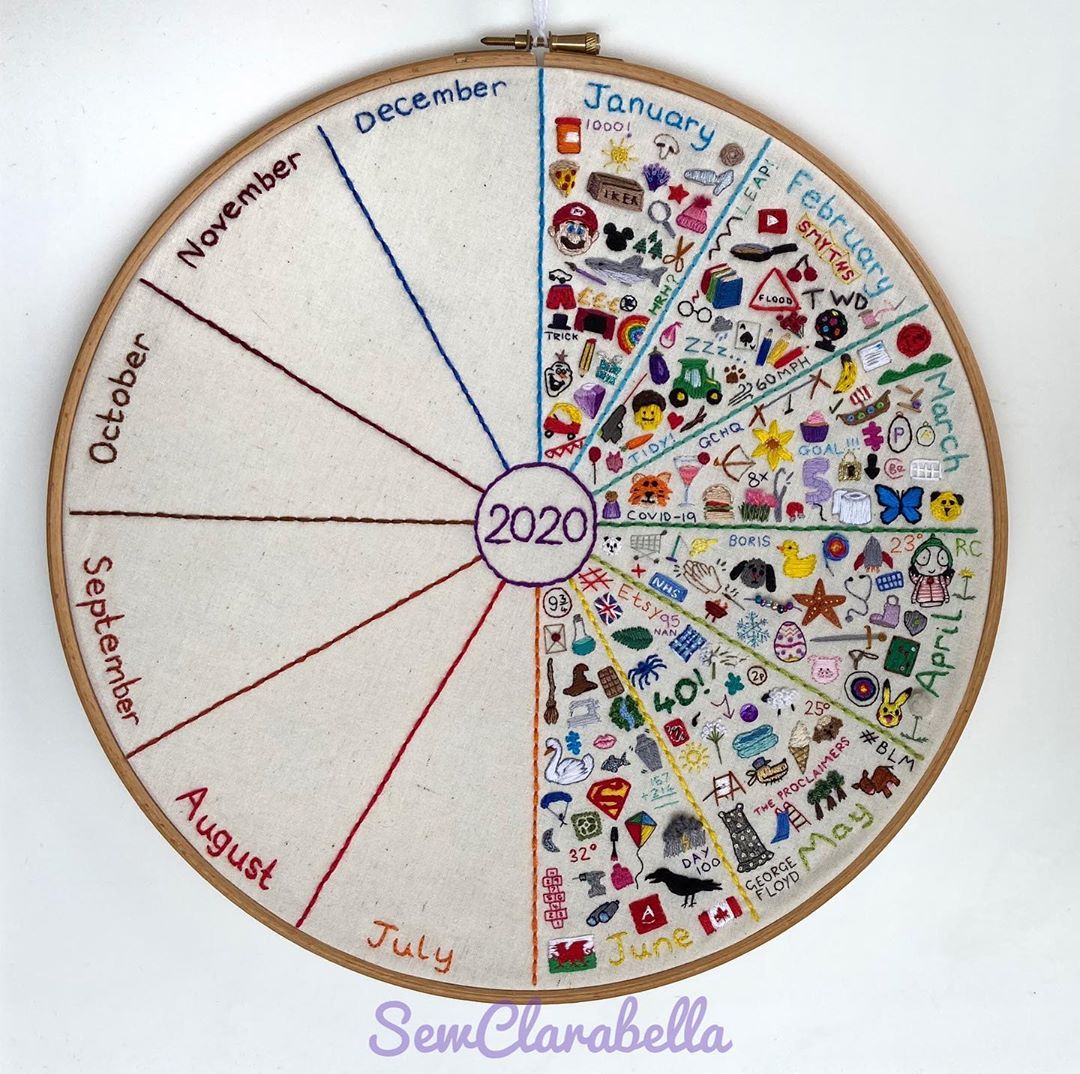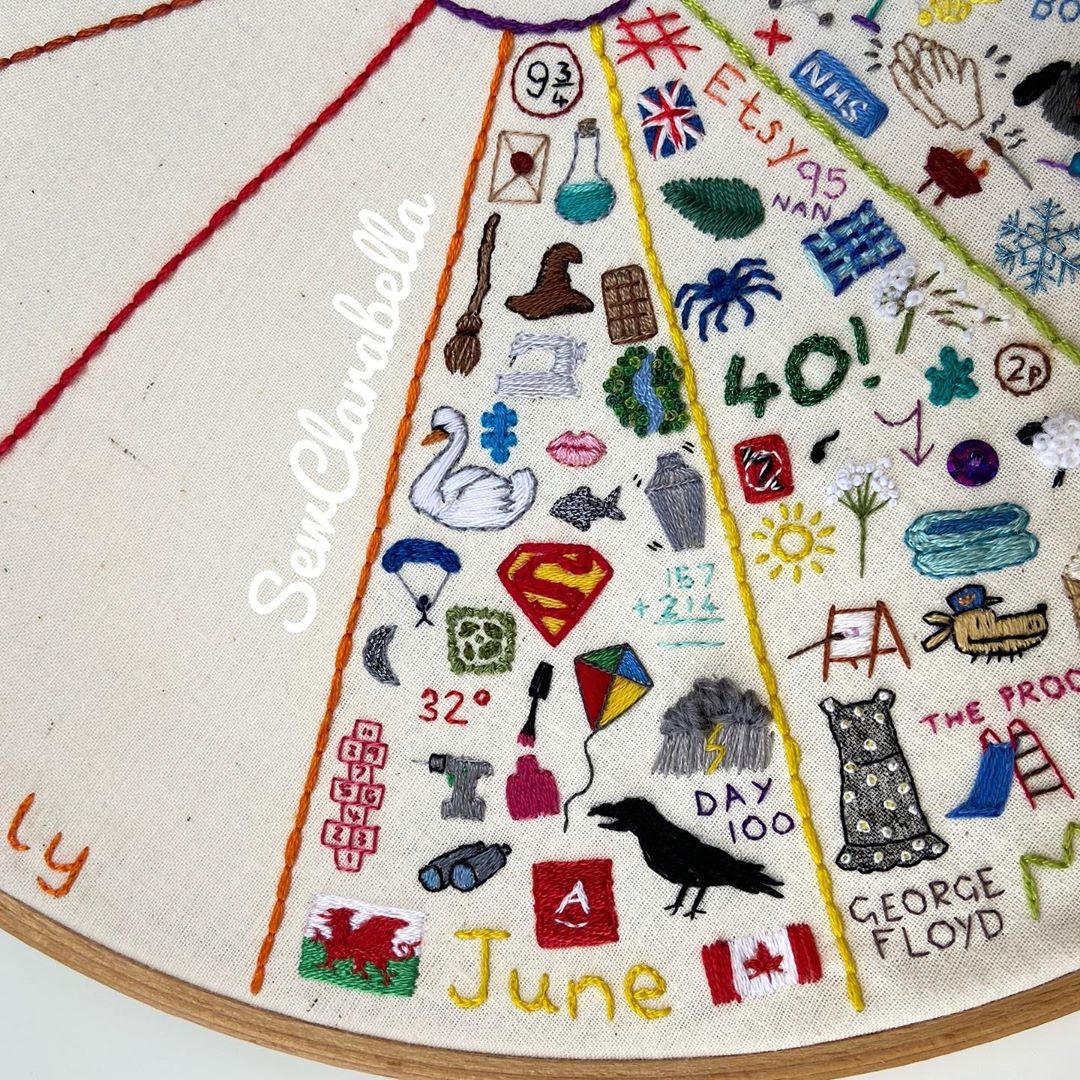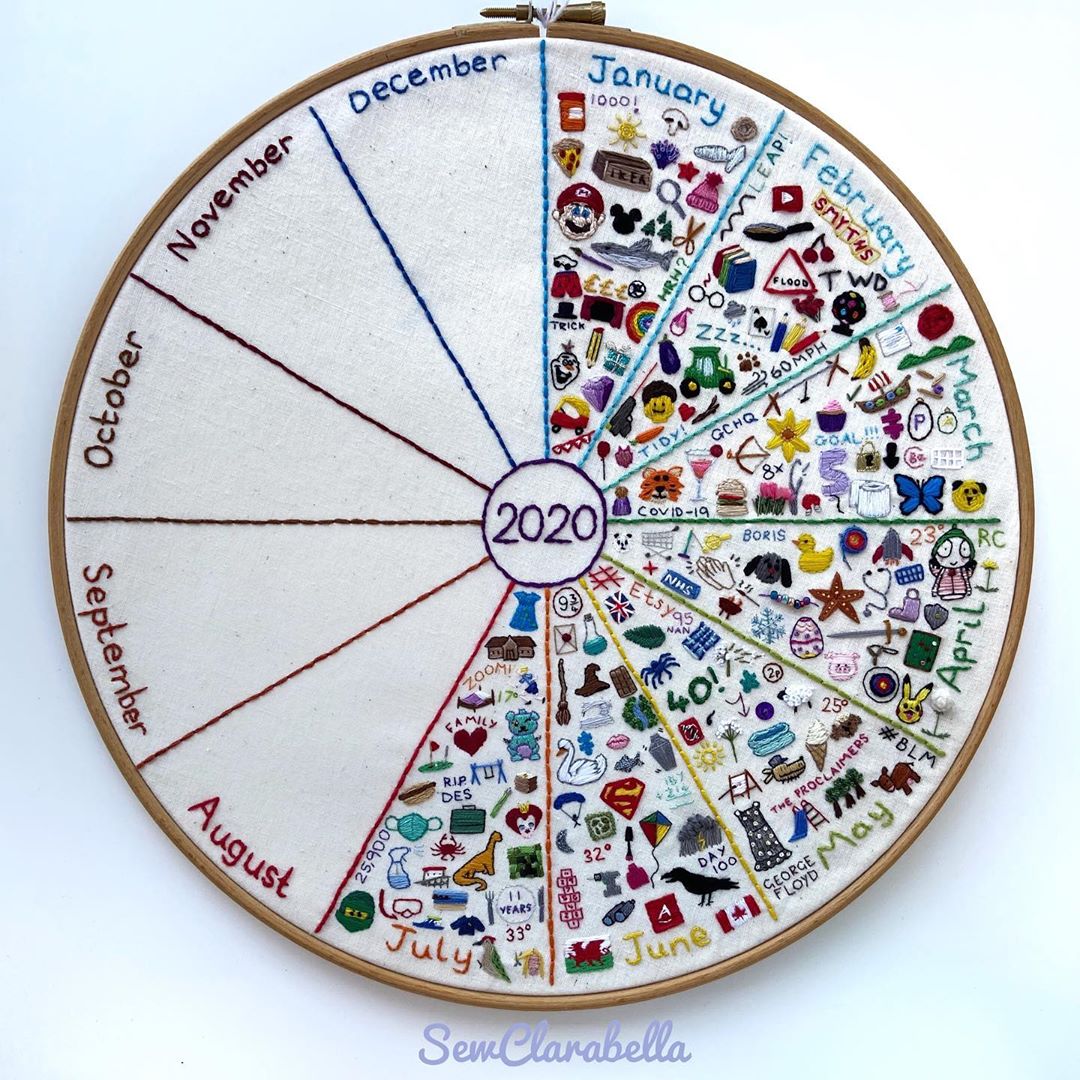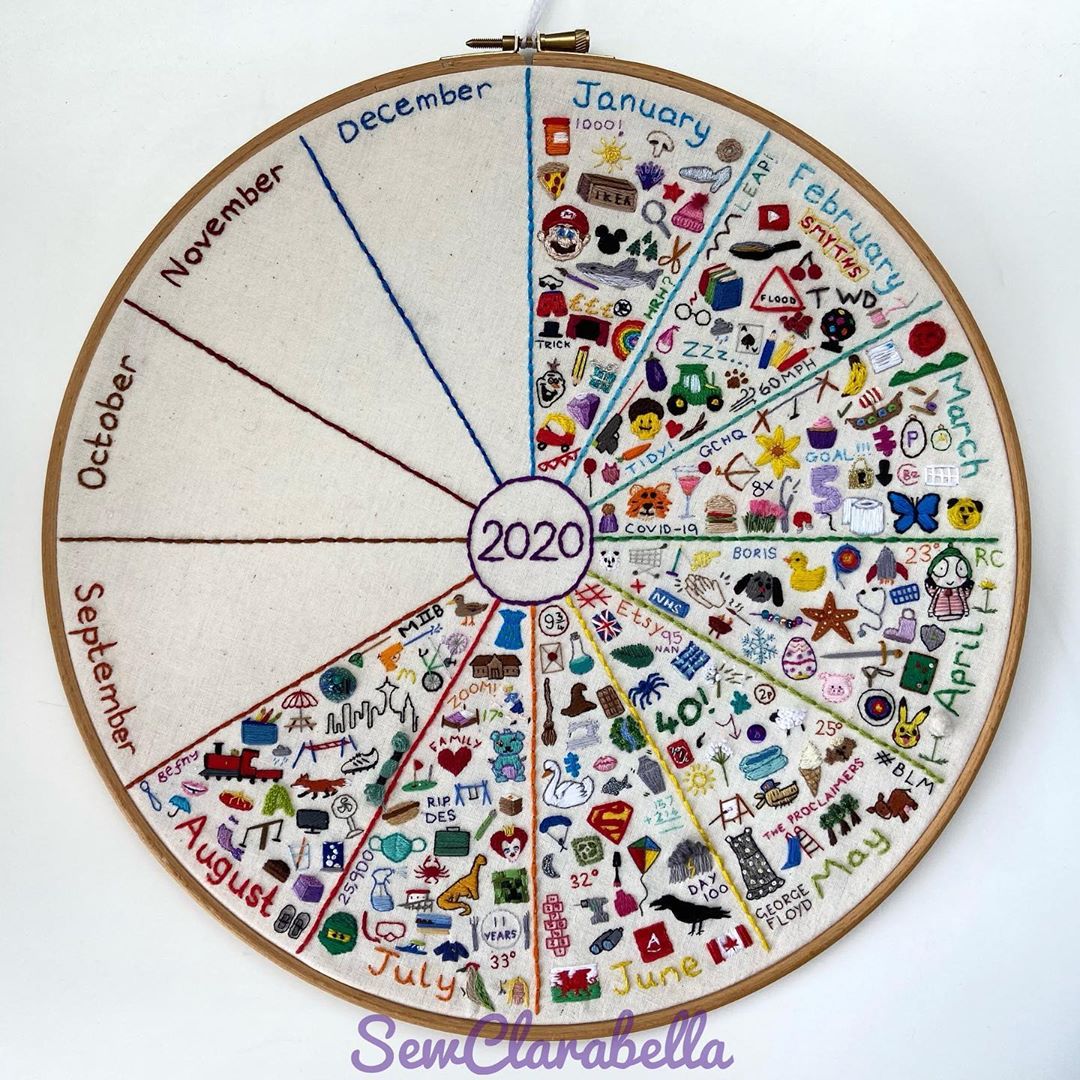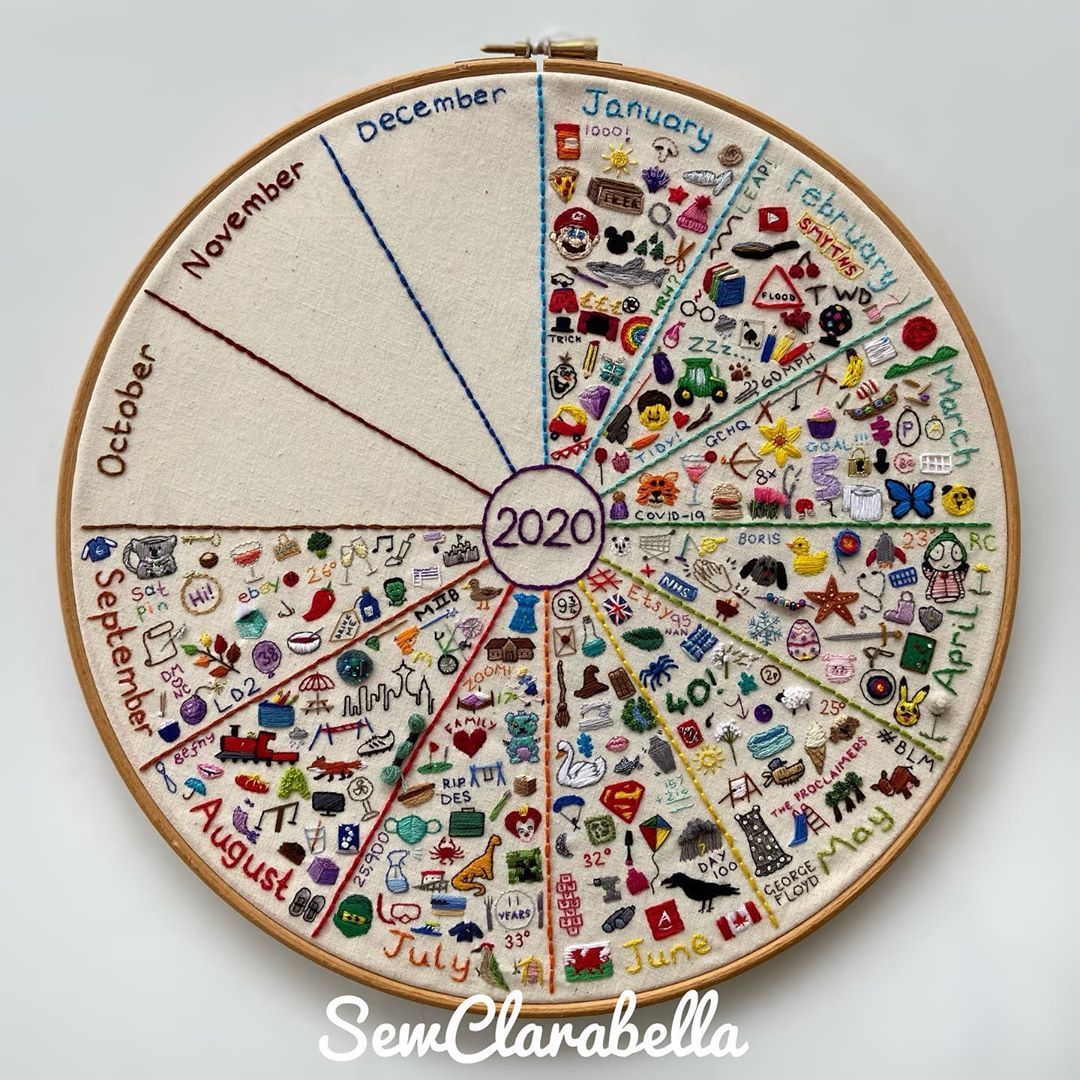 Sign up for my 1 Year of Stitches newsletter!
Once a week—leading up to Jan­u­ary 1, 2021—I'll help you pre­pare for the project with tips and inspi­ra­tion.