Embroidery Artist Unearths Fossils in Her Tactile Hoop Art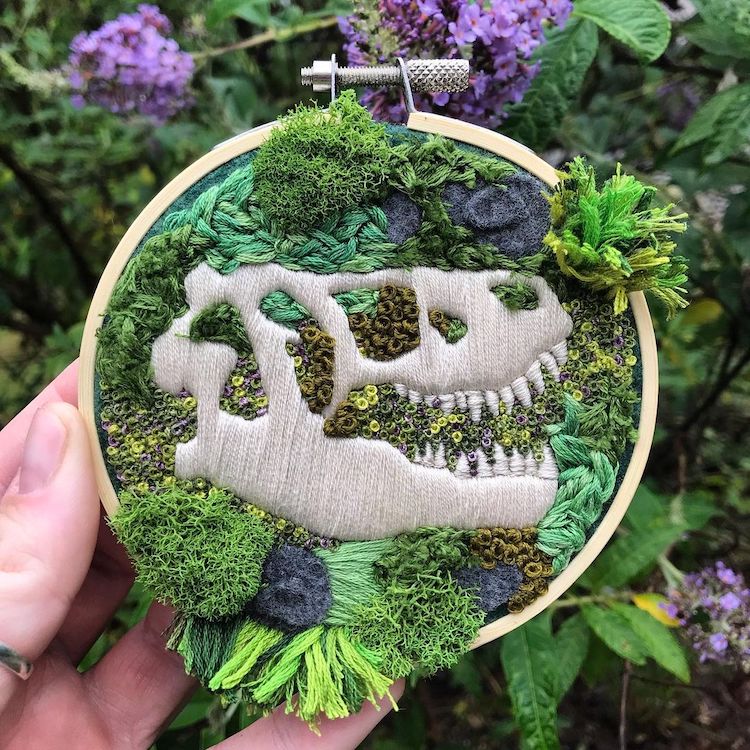 Artist, pho­tog­ra­ph­er, and tour guide Rachel Crisp has unearthed fos­sils… in thread! She has cre­at­ed a series of stitched dinosaur bones (and oth­er bones) that are sur­round­ed by all sorts of high­ly tex­tured stitch­es. The effect visu­al­ly sit­u­ates the bones beneath the green threads, and it pro­duces the illu­sion that they are being uncovered.
For more of Rachel's work,  fol­low her Insta­gram. To see her pho­tographs and learn more about her, vis­it her web­site ded­i­cat­ed to the great outdoors.