Have an Idea for a Custom Pet Portrait? I Wanna Hear It!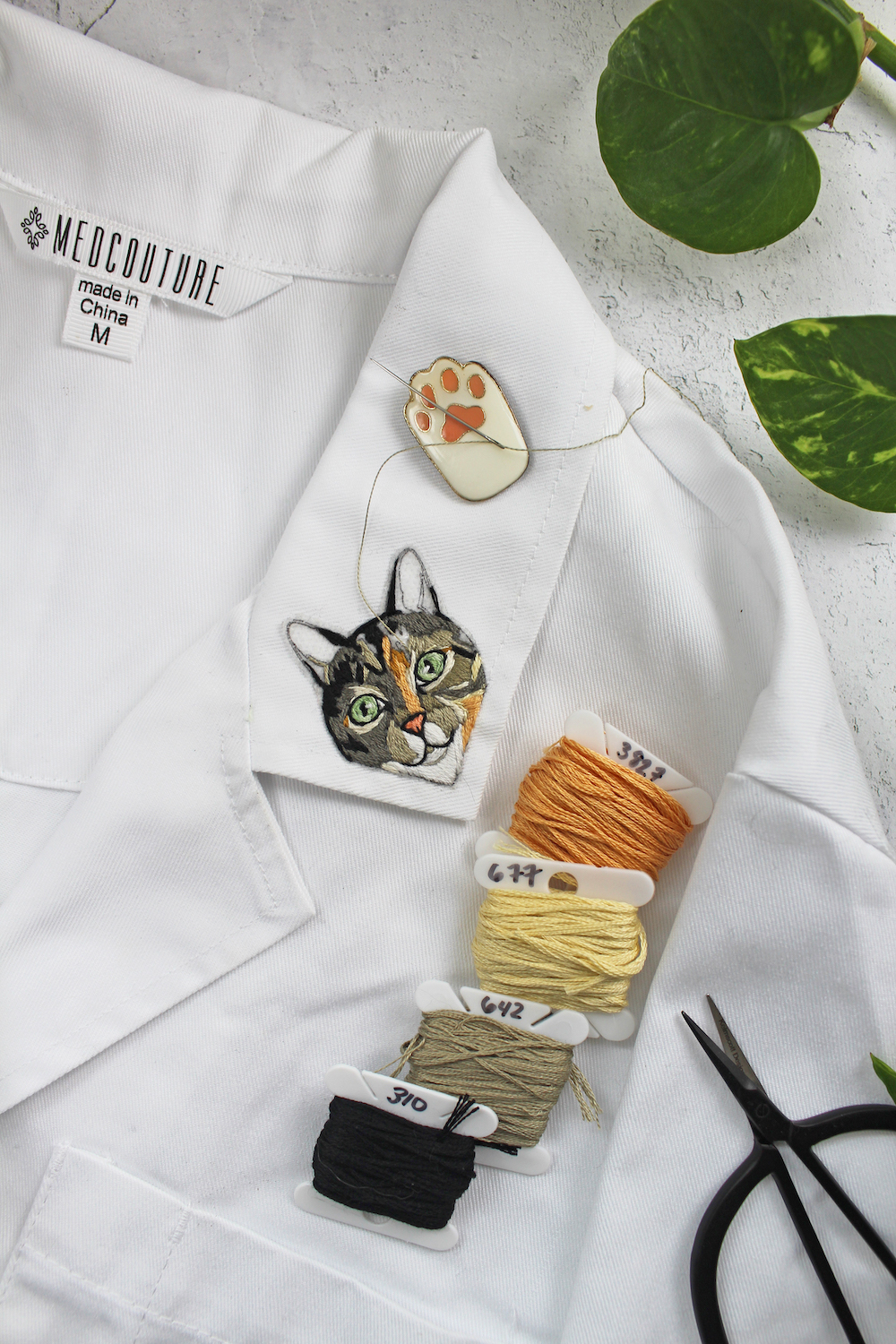 This article is brought to you by Brown Paper Stitch, my business that makes your wardrobe pawesome by embroidering your pets on clothing.
I am an illus­tra­tor at heart. I have my under­grad and grad­u­ate degrees in illus­tra­tion, and it's why I love cre­at­ing cus­tom embroi­dered pet por­traits. Col­lab­o­ra­tion with a client—a cor­ner­stone of illustration—is when I am at my best, and I get a lot of joy from the process. One big rea­son is that ya'll bring some awe­some ideas to the table—things I prob­a­bly would­n't have thought of on my own. In doing this, it expands Brown Paper Stitch and inspires me to think in new ways.
One of my lat­est com­mis­sions is on a gar­ment I've nev­er stitched before—a white coat that a vet­eri­nary stu­dent will wear dur­ing her clin­i­cal year in school. I have so much respect for vet­eri­nar­i­ans and I'm so excit­ed to be able to stitch her kit­ties. But had she not asked, I would've nev­er con­sid­ered stitch­ing on a white coat.
So, if you have an idea for a cus­tom pet por­trait (that I don't already do), just ask! I love stitch­ing new things. Mes­sage me on Insta­gram, Etsy, or send me an email. With­out sug­ges­tions, I would've nev­er stitched Midge—one of my favorite shirts to date!