How To Start A Budget The Easiest Way Possible!
Saving money without a budget is hard. Sometimes it can feel impossible. That's why I want to show you how to start a budget the easiest way possible, with a free printable 8-page budgeting planner. No longer will we go in with the best of intentions at the beginning of the month, but somehow there isn't anything left at the end of the month.
A budget gives you a chance to be a bit more proactive. Set aside some money for savings at the beginning of the month, even if it's just $20.
Please note that this page may contain affiliate links
Put it in the budget as a regular expense, just like you do with your other urgent bills. If you need to, open a separate saving account so you're not tempted to spend it.
Your budget will keep you on track and help you make sure you're not spending more than you're making. And I don't have to tell you that that's pretty important for your financial wellbeing!
Keeping my budget simple is the most import element about the whole thing. If it weren't for the simplicity I would have abandoned it long ago! It consists of:
Main income (every month)
Any extra or side income
Bills & Expenses (divided by category & recorded weekly)
Debt tracking (Monthly)
Unexpected expenses
Whatever is left over – divided into savings and discretionary.
Blank Budget Worksheet Printable
This is an EIGHT Page Printable planner including
Bank Account Tracker
Bill Payments Tracker
Yearly Tracker
Monthly Expenses
Weekly Expenses
Important tips for budgeting with your free planner:
1.When adding your monthly income, deduct taxes first.
2.Include ALL income and ALL expenses. Including any charity donations, insurance payments, phone bill etc. and CATEGORIZE them! It makes it so much easier to track the money.
3. Subtract any expenses from any side hustle income (maybe selling crafts is your side hustle)
4. What do you need to make your household run smoothly? Can you stop paying for some things to save even more money?
5. Include any debt repayments. Add any bills and see if there is any way to pay off debt a little earlier, to keep the interest rates low.
6. Keep using the planner! Print out 12 of the monthly trackers and planners, and 4 weekly trackers each month. At the end of the year, you can compare your first and last month to see the real difference and get an easy overview.
An Excellent Family Budgeting Resource:
A self-paced e-course that helps you learn to create a budget for your family that is simple to follow, learn how to pay off debt fast and help you gain control of your finances!
You can actually get this course AND get 33 money management courses, books, guides, workbooks AND cheat sheets worth $1211.67 for the same price in the Master Your Money Super Bundle!
>>Get Your Copy Of The Bundle Right Here!<<
KISS Me Already
Of course, I'm referring to Keep It Simple Stupid! I made a free budget planning printable that you can use to develop your own household budget strategy without the headache. It's really simple, thanks to this. Not just that, but it will help you stay on track of your budget and not overspend.
Obviously, every family's financial situations are different, so I've left some options within the planner blank so that you can fill it in.
Important tip for Saving as much money as possible:
Try to automate everything as much as you possibly can. It's amazing the way you can automate the way you save money with Trim. Trim saves your money AUTOMATICALLY based on your income and spending. Can you believe that Trim users saved over $1,000,000 in the last month?!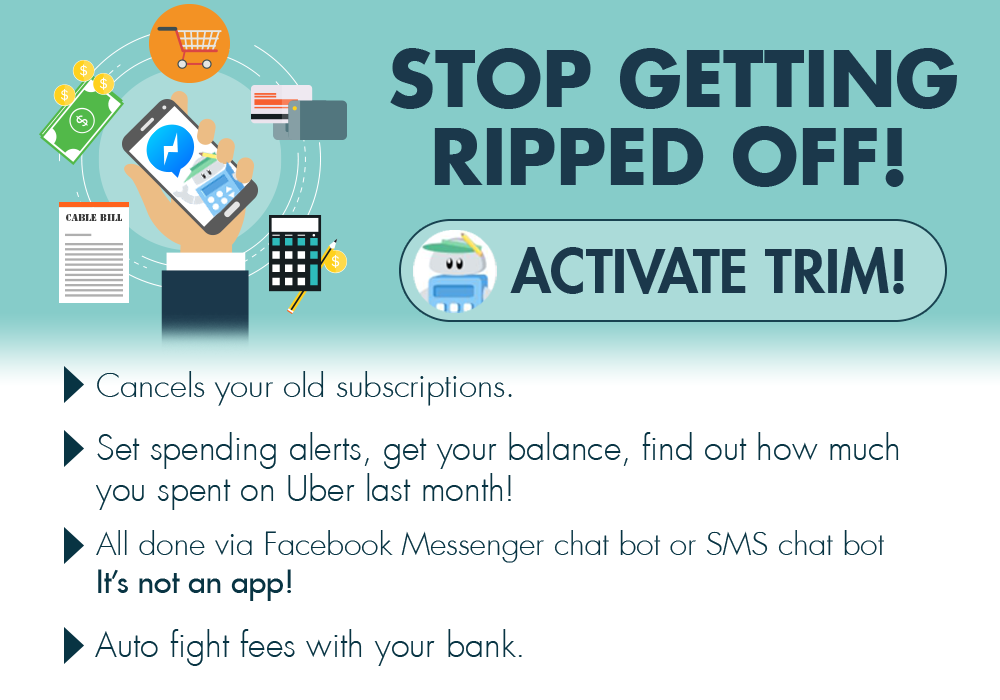 Revisit your budget and adjust where necessary
You should review your budget periodically to ensure you're dealing with money in a smart way. Whether it's by cutting any unnecessary expenses or switching energy providers to lower your bills, it's not actually as painful to do as you might think.
Lower your bills and tighten your budget.
Want to lower your bills? AGAIN Trim is an amazing app available in the U.S that negotiates lower bills on your behalf. And you don't have to do a thing after signing up and adding bill and bank info.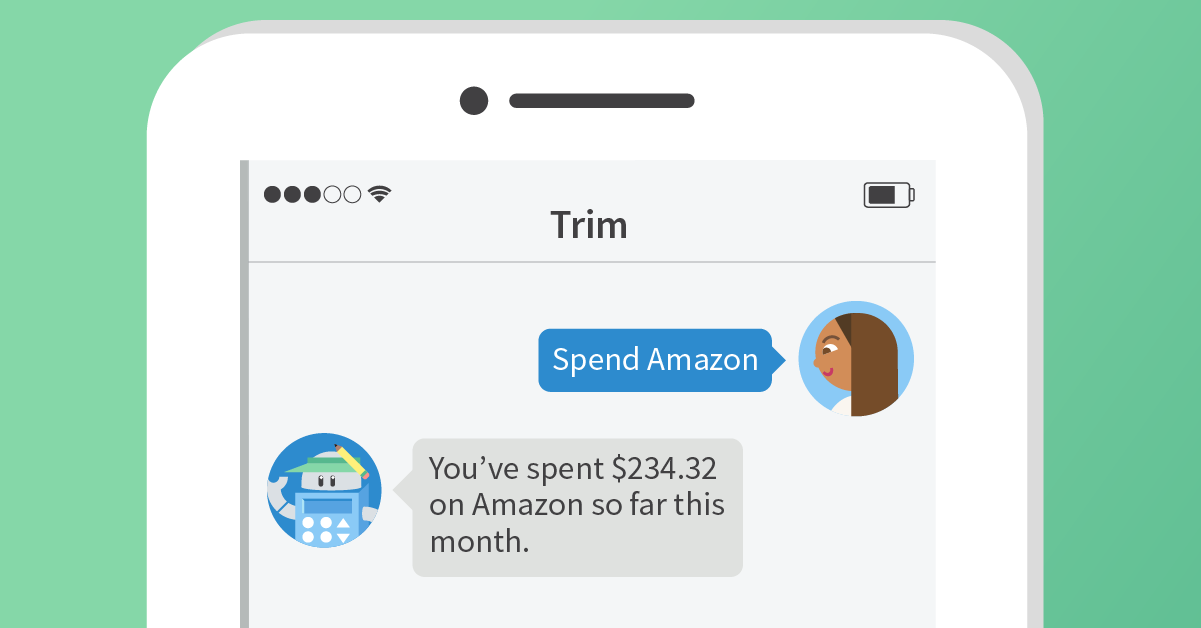 You can request to see how much you've spent so far in a month! See how much Trim can save for you here.
The Savings category inside the Master your Money Super Bundle includes 1 challenge, 2 workbooks and an ebook. My favourite is the Ultimate Money Saving Guide, by Lauren Daly valued at $27.
Lauren shares over 250 tips and tricks to cut your monthly expenses, many which you can do TODAY without sacrificing your quality of life.
>>Click Here To Check Preview The Guide (it's towards the bottom of the page)<<
Sell your old mobile phones on Amazon – make some extra cash by listing your old mobile phones on Amazon. Though its current market value has already depreciated, websites such  as Freedom Mobiles can help you compare the best price for your phone if you intend to resell it on Amazon.
Maximize your savings with cash back applications.
It's not always easy to cut things from your budget so now it's time to maximize the money that you do save with coupons and cashback.
Sites to help you get the most cash back are as follows:
Ebates (get $10 credit in your account when you sign up!)
Swagbucks (it isn't only for surveys!)
BeFrugal is another favourite of mine (you get $10 in your account when you sign up)
TopCashBack
When You Need To Earn More Money
If you've lowered your cost of living but still feel like you need to save more money every month, then you need to make some money. I'm not saying you need to find a new job, there are so many ways to make extra money from the comfort of your own bed!
Here are some of my favourite ways to make extra money:
Ever Considered Starting A Blog?
You can easily start earning some extra cash by starting a blog in a profitable niche (like beauty, parenting, fitness, health and wellness etc). Blogging is not a get rich quick scheme but it can help with a little side income. I recommend launching with 25-50 posts. Don't panic, >> Here is an example of a business in a box. It's a batch of 880 fully optimized health and wellness articles. You could have a health and wellness blog by the weekend!
If you have not yet started a blog and want to, or are having trouble with where to start, check out How To Start A Blog The Easiest Way Posible. If you sign up for A2 Hosting with my link you get a free domain,+ 24/7 support and all for only $3.92 a month! You really can't beat that deal because they're a 100% carbon neutral company. Which is incredible if you have a conscience and care about the environment!
Want More?
---
New content:
Discount Codes & Exclusive Offers:
Use the links below to get…