H&P architects tropical cave recalls qualities of cavernous spaces
situated within the center of bacninh city in vietnam, tropical house by H&P architects is designed to accommodate an extended family of four generations. the design of the expressive brick project takes influence from the light and spatial characteristics of cavernous spaces in humid subtropical climates. this strategy serves to generate positive and vivid experiences to the occupants' senses. a low entrance leads to wide and lofty interiors with streaming filtered sunlight overhead and narrow, cramped secondary spaces.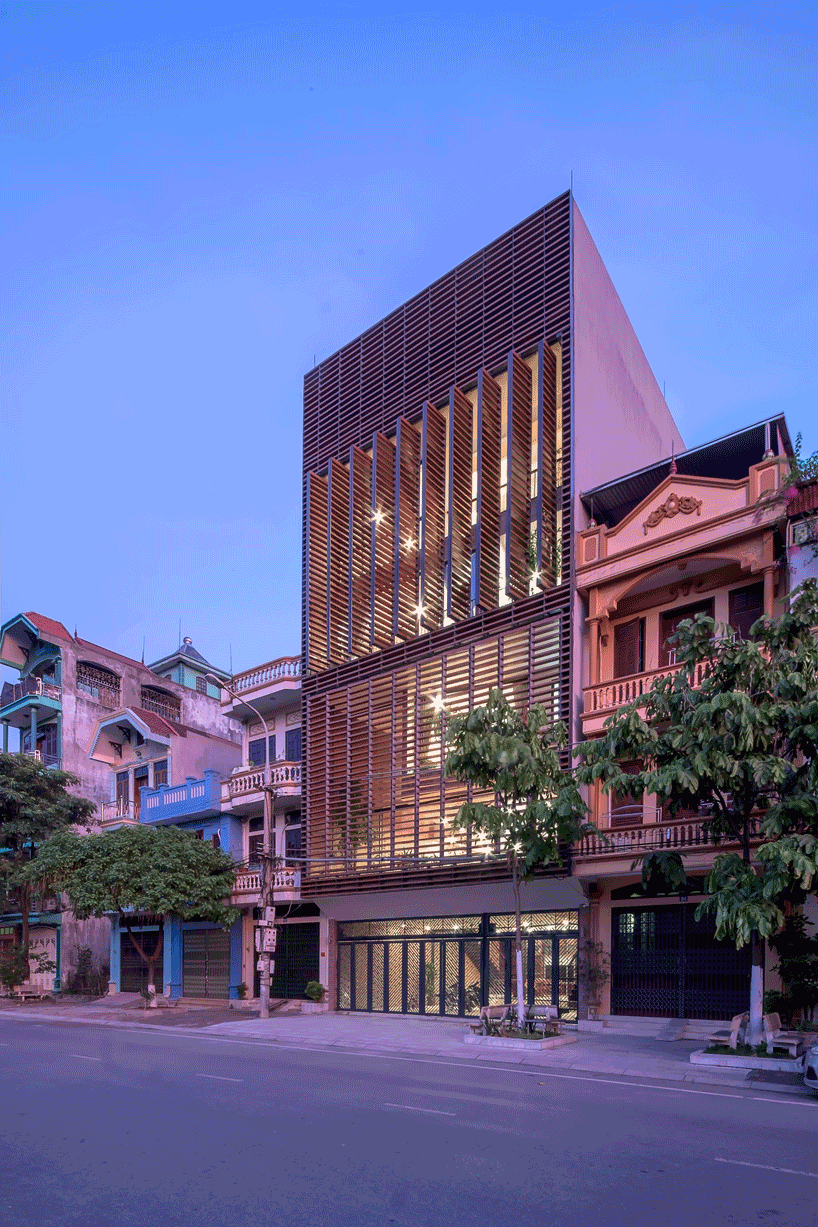 images by nguyen tien thanh
entitled tropical cave, the project by H&P architects employs void space as a catalyst to generate the volume of the house. the team makes use of multiple layers of walls for filtering sunlight shielding, connecting spaces, and catching wind. in section, staggered levels at random points by stair so as to create and maintain a 'fresh journey of experience' with alternating and non-repetitive views. a multi-dimensional transition space also offers an experience of shared to semi-private, to private, zones alternated by vegetation.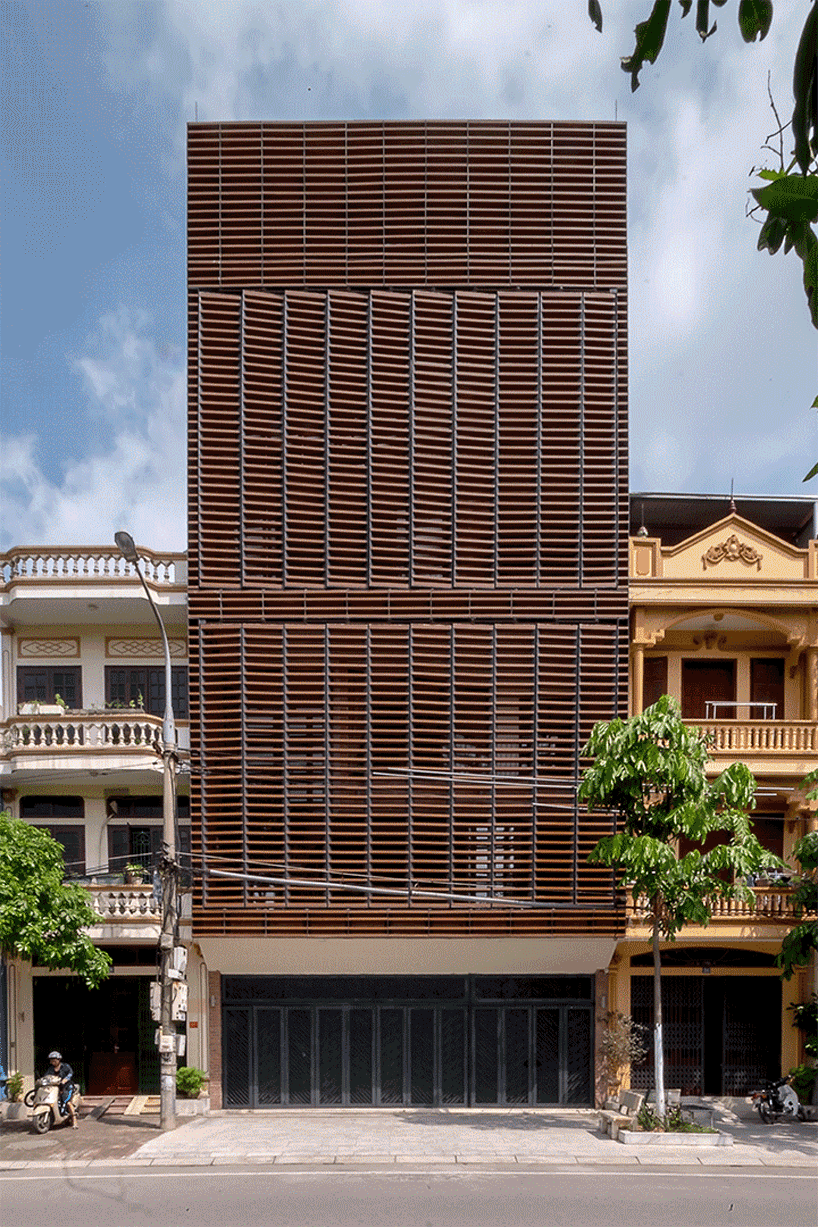 the front facade of H&P architects tropical cave comprises two large systems of doorways, each with ten doors reaching over twenty feet high. these lofty doors are opened by a hand-operated wheel and power-assisted steering. the skylight, door system, and vegetation help to regulate an interior microclimate, offering occupants an obscured boundary between the interior and exterior. H&P comments on the tropical cave and its urban context: 'in the ongoing unplanned urbanization, urban houses are gradually suffocating, isolating, and cutting off themselves from friendly relationships with the surrounding environment, making users insecure even when they are in their own accommodations. tropical cave is introduced as a solution to help awaken to the facing problem, thereby creating a haven for homeowners to again stay in a safe place.'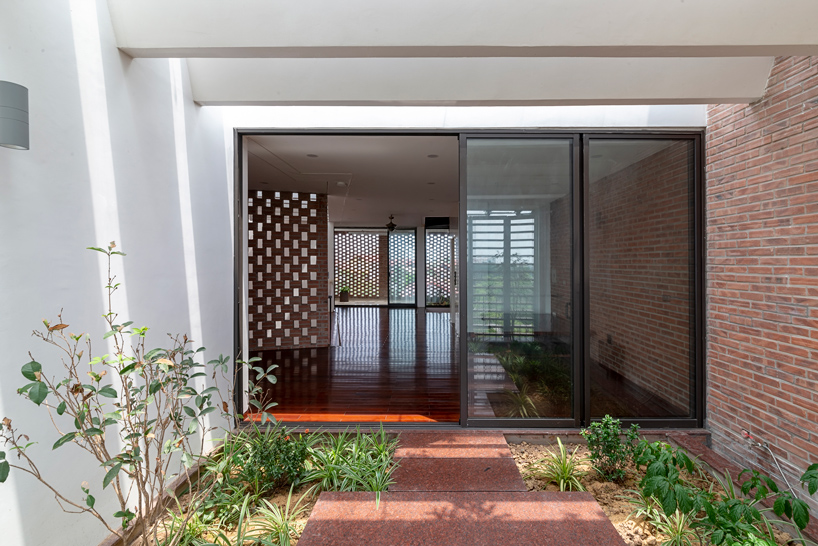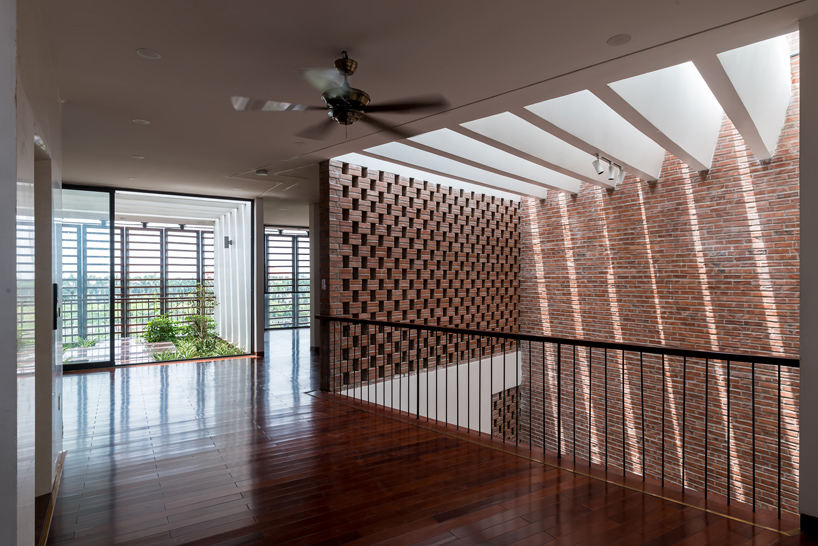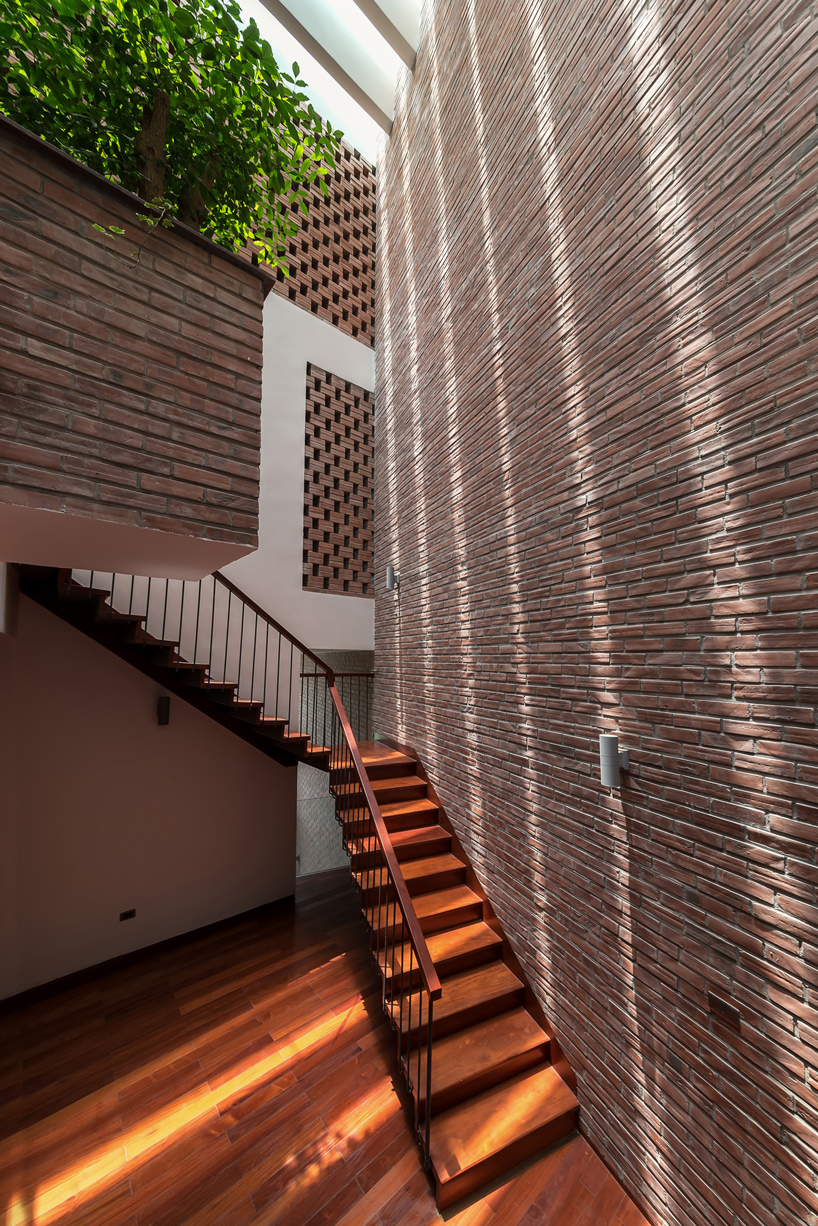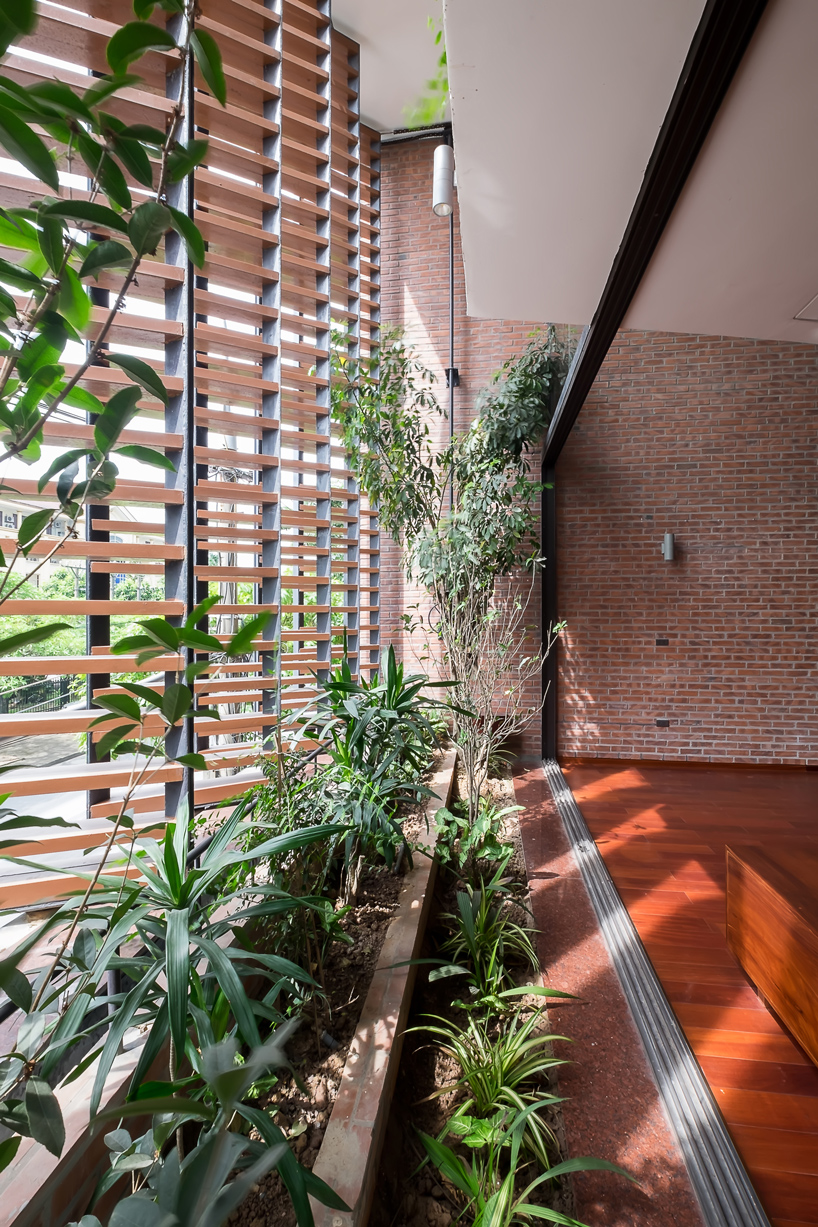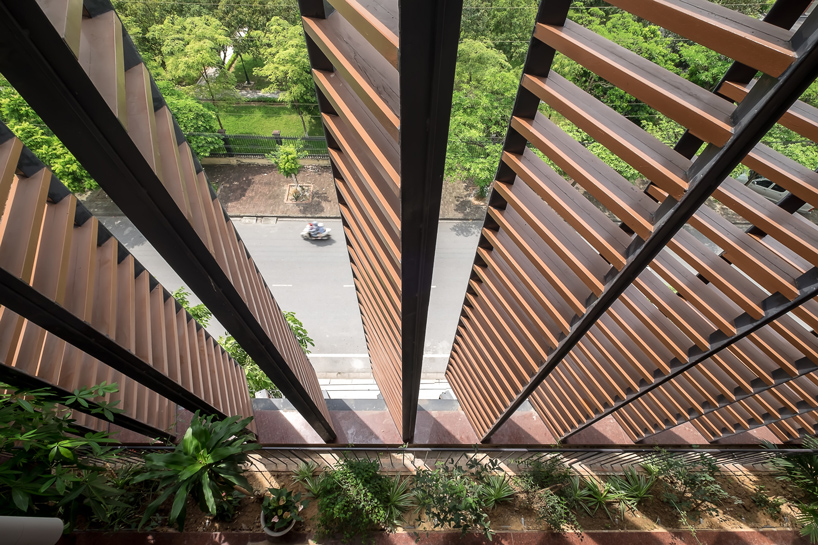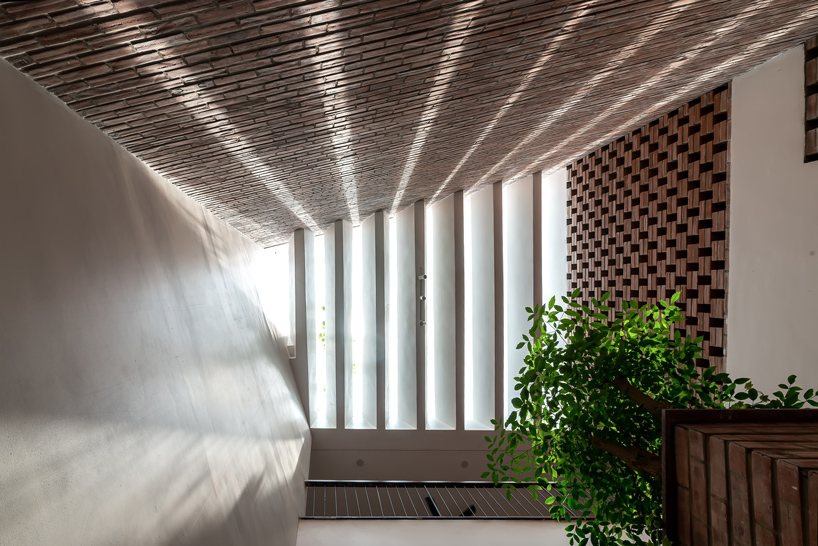 project info:
project title: tropical cave
architecture: H&P architecture

location: hai ba trung street, bac ninh city, vietnam

team: doan thanh ha ,tran ngoc phuong, nguyen hai hue, trinh thi thanh huyen, nguyen duc anh, ho manh cuong, nguyen van thinh, nguyen thi ngoc mai

land area: 160 square meters
manufacturer: viglacera brick
completion: 2019
photographer: nguyen tien thanh