Illustrative Chocolate Bar Wrapper Celebrates the 19th Amendment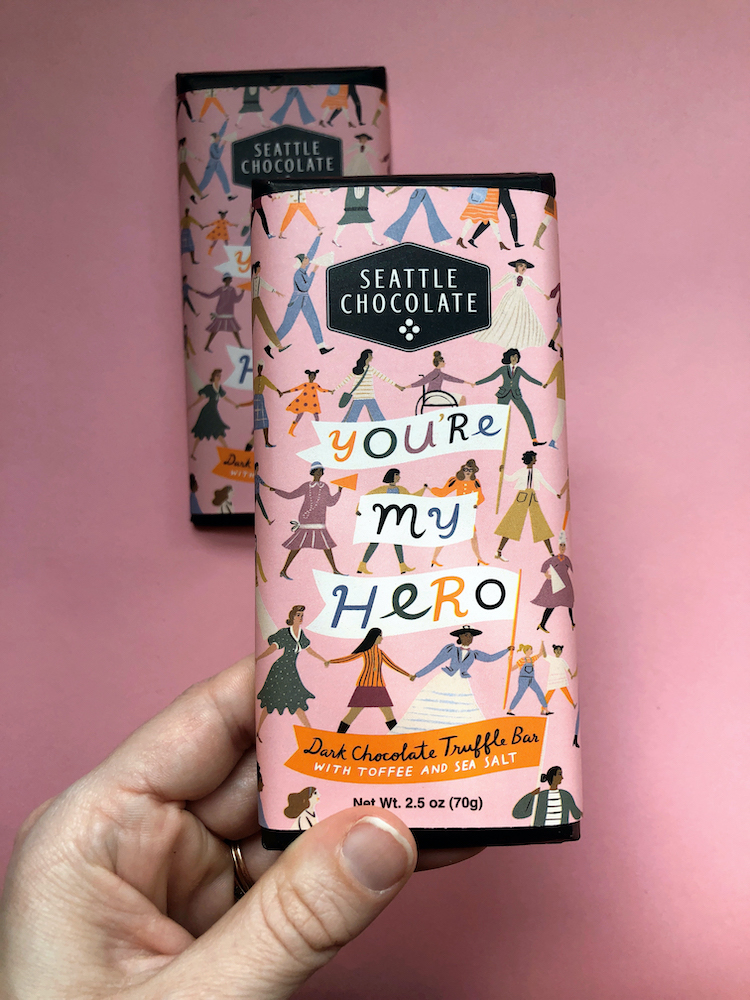 I love sweets. And sweets that have fan­tas­tic illus­tra­tive pack­ag­ing? That's all the bet­ter. Seat­tle Choco­late always knocks it out of the park with their choco­late bar wrap­pers, truf­fle pack­ag­ing, and gen­er­al pre­sen­ta­tion. They hire tal­ent­ed illus­tra­tors who infuse their labels with col­or and fun—making the choco­late both a tasty and visu­al treat.
Seat­tle Choco­late (a women-owned com­pa­ny) worked with Lib­by Van­der­Ploeg on their lat­est illus­trat­ed pack­ag­ing. Their Cheers to Our Heroes col­lec­tion is a cel­e­bra­tion that 100 years ago, the 19th amend­ment was rat­i­fied and gave women the right to vote. "We would like to rec­og­nize, appre­ci­ate, and cel­e­brate these brave women who band­ed togeth­er to pave the way for the rest of us."
Lib­by includ­ed a vari­ety of women, from all walks of life, in a col­or­ful illus­tra­tion that graces the label as well as a tote bag, t‑shirt, and post­cards. They were kind enough to send me a box of these good­ies and I've already dug into the bag of truf­fles; they are so, so deli­cious!
Cheers to Our Heroes are avail­able to order through the Seat­tle Choco­late web­site. You can shop their entire selec­tion here.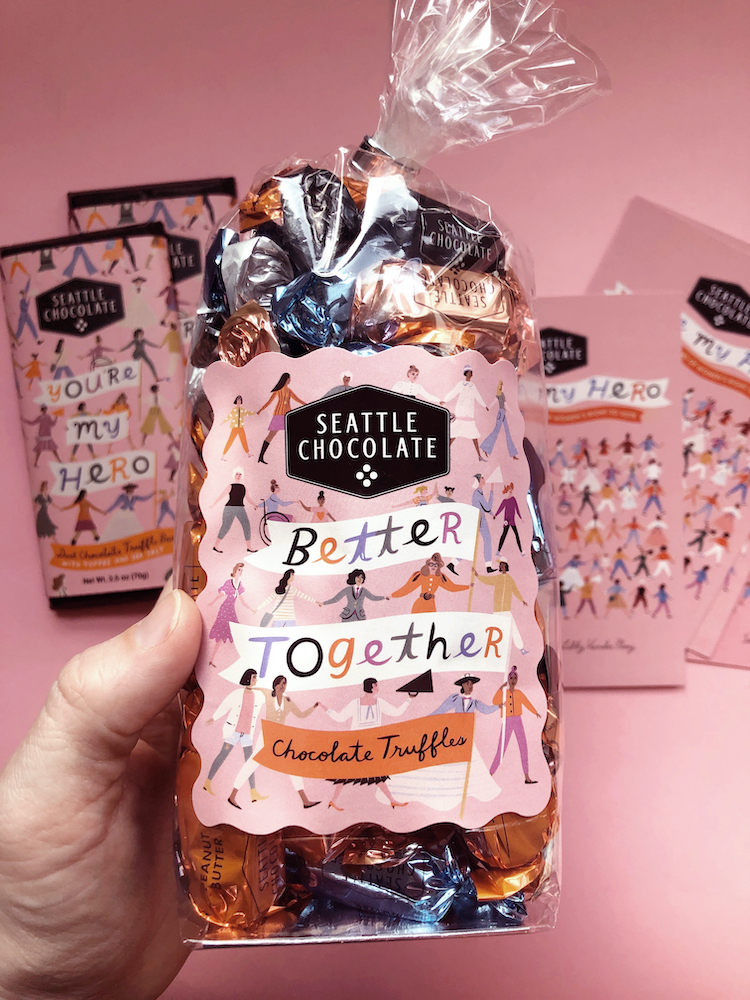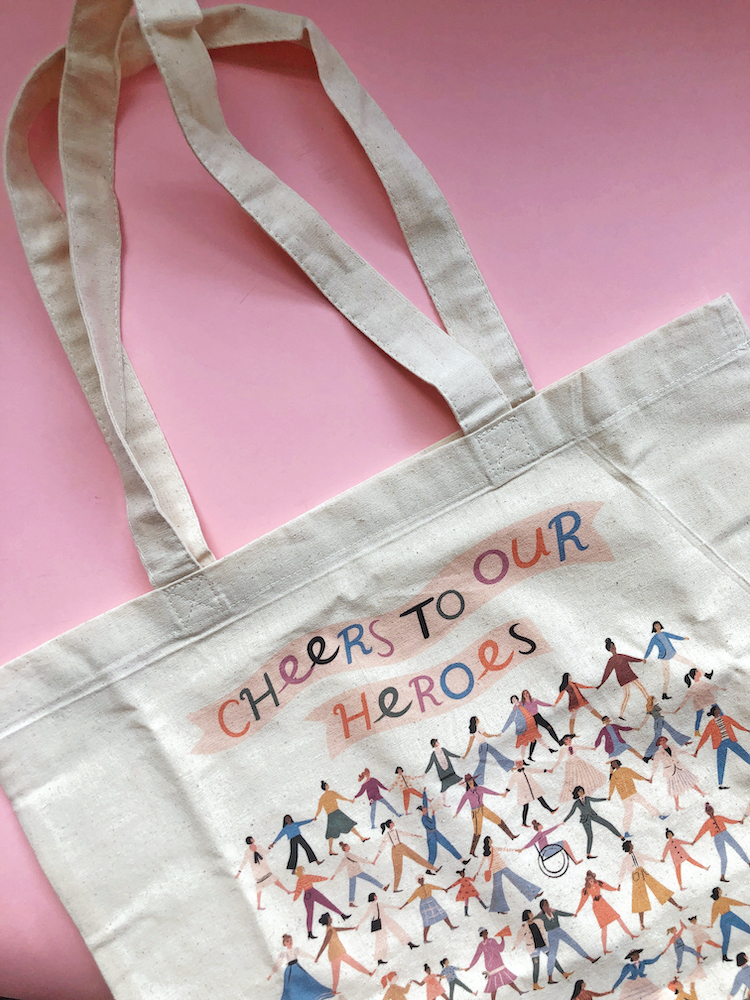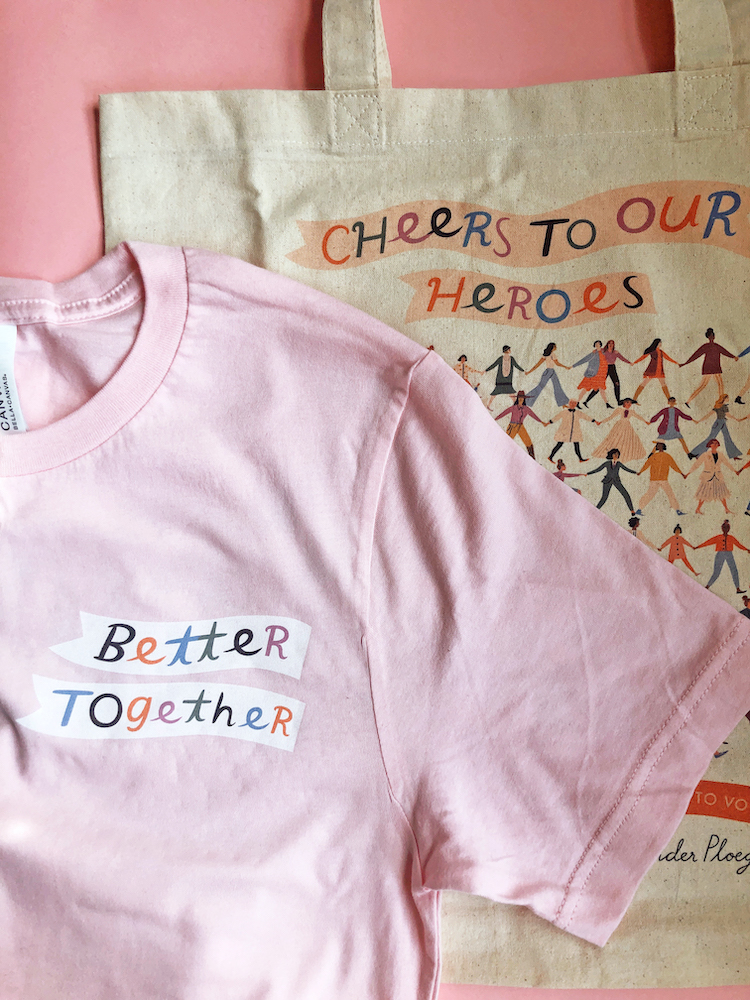 Here are more spring flavors by Seattle Chocolate with packaging by Llew Mejia.