jun murata completes japanese guesthouse with small courtyard where light + shadow play
located in an area close to the center of osaka in japan, this guesthouse by jun murata / JAM is complete with a small courtyard that frames the changing sky above. shaped like a square that penetrates the gable-style volume vertically, the courtyard extends horizontally toward the open area in front, giving a feeling of depth wider than the actual size. while bringing natural light inside the building, a vertical aluminum screen installed at the boundary between the court and the open space ensures privacy from the surrounding environment.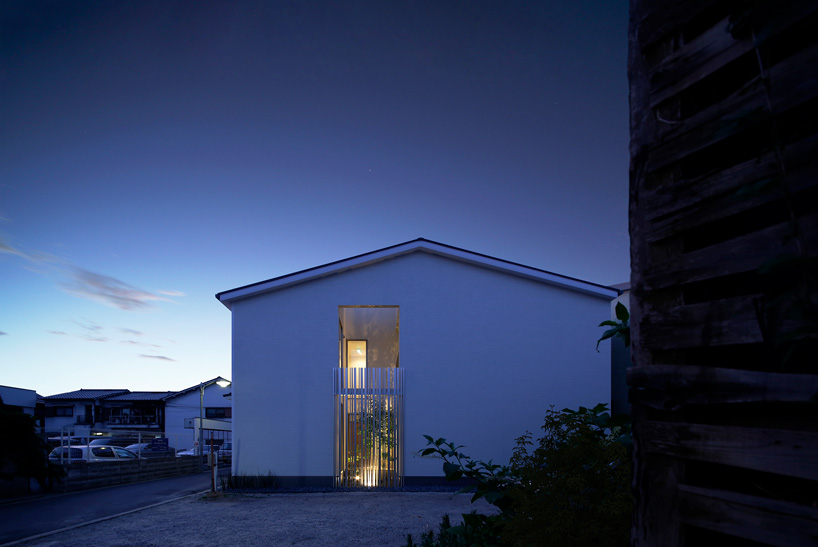 all images + video courtesy of jun murata / JAM
jun murata/ JAM's hanazono residence 'time / light' is designed as a highly adaptable space that is easy and comfortable to use, assuming the use of various nationalities and age groups visiting it. the 1.8-meter square courtyard is situated at the edge of the building, spanning its entire height. in order to provide privacy for the interior, a four-meter-long vertical screen made of aluminum pieces is installed between the courtyard and the open space in front.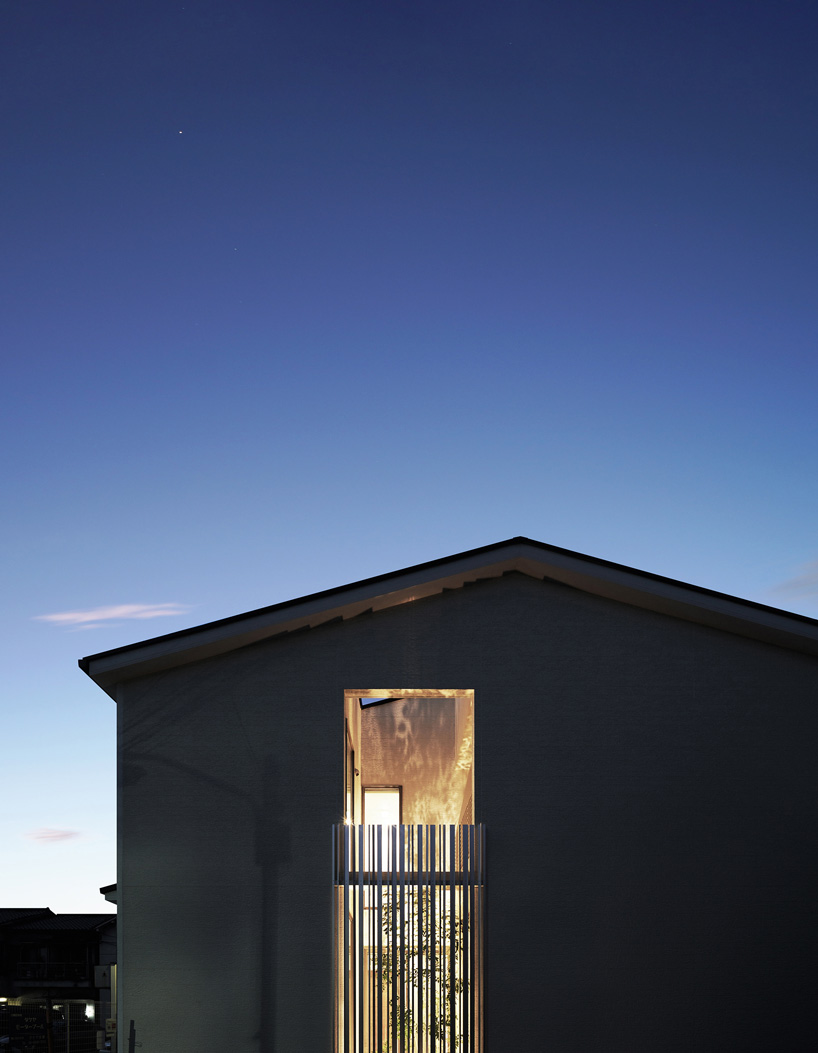 'by arranging angle steels densely for each, the surrounding environment is cut out in strips, and fragmented,' notes jun murata. 'guests would be able to get a glimpse of the surrounding situation and feel the connection with the environment even though it is closed. several linear lights transform the density and cast an impressive shadow on the black stones laid in the court. the court extends horizontally to the open space, giving a feeling of depth wider than the actual size. there is no obstruction between the upper part of the aluminum screen and the ceiling beam on the second floor, and the view of the sky spreads horizontally.'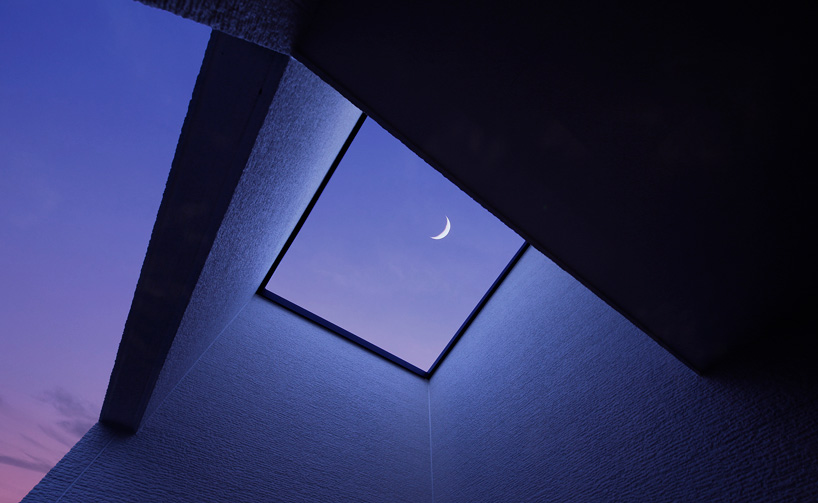 the guesthouse comprises two levels: the ground level where public and sanitary areas are located; and the upper floor, where two guest rooms are arranged on both sides of the courtyard. the shadows of trees and branches in the court are projected sharply inside the white interior. 'the activities of nature are engraved in a modest and neutral space with the passage of time,' adds the japanese architect. 'we aimed to create a space full of light and wind so that guests could remember their stay more clearly.'