sculptor anthony james immerses viewers in an otherworldly universe of neon light. his portal icosahedrons – twenty-sided light installations – are made up of repeating equilateral triangles that layer over one another in reflection to create a mesmerizing matrix of glowing LEDs.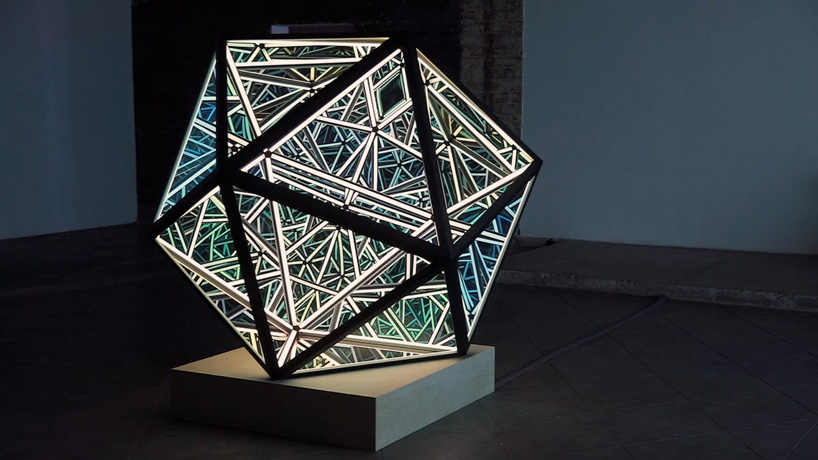 images via eric minh swenson vimeo unless stated otherwise
with these geometric globes, anthony james references a mathematical experiment in unity used by plato to demonstrate an ideal compositional system of perfect symmetry in three dimensions. as shown in the film above, they combine glass, steel, and led structures, taking numerical calculation into an almost psychedelic realm.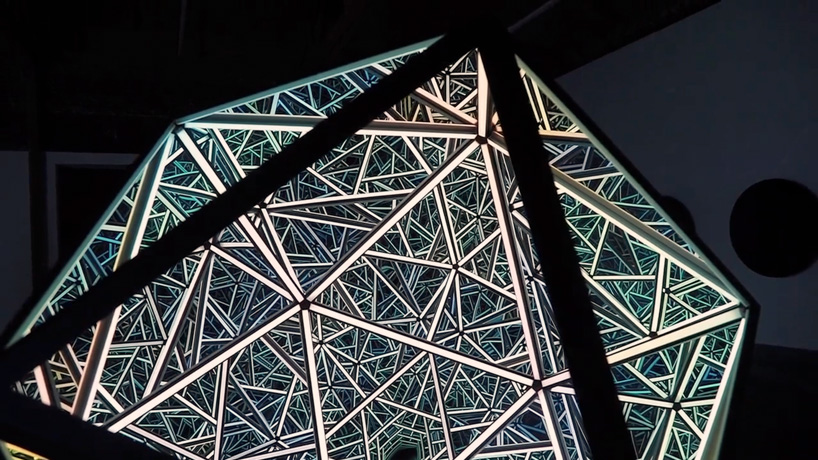 'anthony james' work takes up the concepts of the universal and transcendental in order to demonstrate the impossibility of their representation,' a description of the project reads. 'the historical cosmology of plato is a primary inspiration, both for the sculptures of icosahedrons and for the silhouette of baroque architect francesco borromini's dome for sant'ivo in rome.'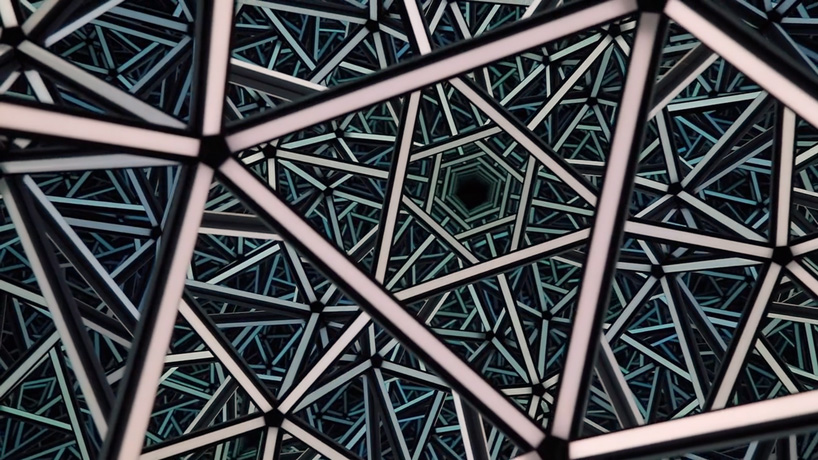 'colorful rings of neon nod to the ancient concept of the universe as a set of concentric planetary orbits. the effect is both esoteric and industrial, orphic and distinctly concrete. modern art historical references abound as well – bruce nauman, ellsworth kelly, minimalism – but the artist's attention is on the wonderment and possibility presented by distant ideals.'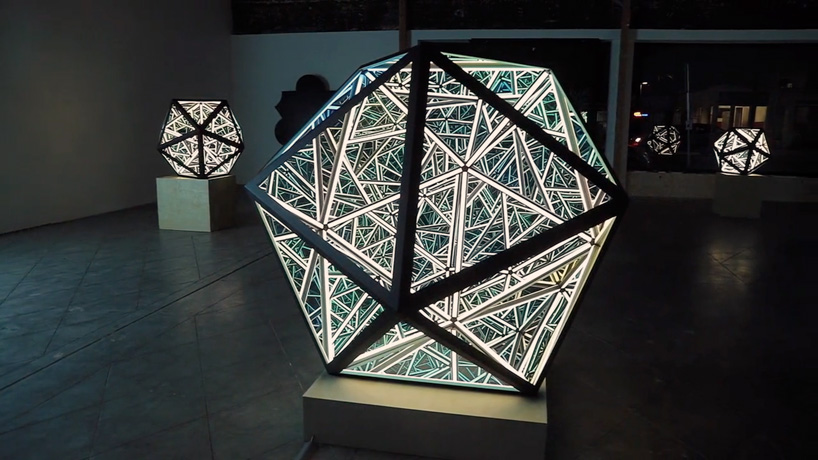 another film titled 'there-there' by american photographer eric minh swenson captures the sculptures amongst other neon spectrum works. founded as a partnership between artist james and curator lauri firstenberg, there-there is the name given to their production company positioned as a platform to produce exhibitions, films and editions in order to promote ongoing collaborations with local and international artists.
Groundbreaking Re-Invented Marketing Funnel & Page Builder
more recently, anthony james' 'portal icosahedron' has been presented by opera gallery at salon art + design 2019. see more highlights from salon on designboom here.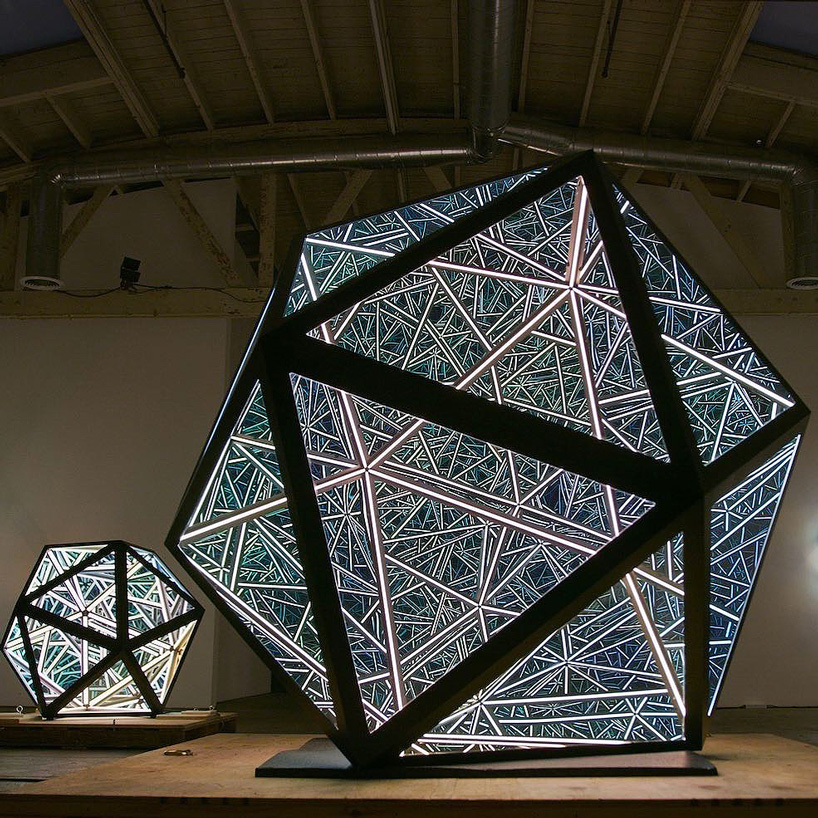 image via @anthonyjamesstudio
project info
artist: anthony james
artwork: portal icosahedron
material: steel, glass, LED lights
dimensions: 60 × 60 × 60 in
152.4 × 152.4 × 152.4 cm
kieron marchese I designboom
nov 21, 2019
You will be amazed at how quickly you progress