meet the 'e-trike revolution' by studio lata
meet the retro-inspired 'e-trike revolution'
Andre Fangueiro, founder of product design practice Studio Lata, has redefined the rules of urban mobility with the 'E-Trike Revolution' concept. Sporting a minimal yet characterful form, with a focus on speed handling, the electric three-wheeler takes cues from classic car racers, resulting in retro-inspired, raw proportions and aesthetics.
'It seems to me that most electric vehicles these days focus on technology rather than on the actual purpose of the styling of an object. The focus of this quick concept is to concentrate and transform the mobility design queues into actual attributes needed to ride a vehicle, for example skill, danger, concentration, noise, speed, and freedom,' writes Fangueiro.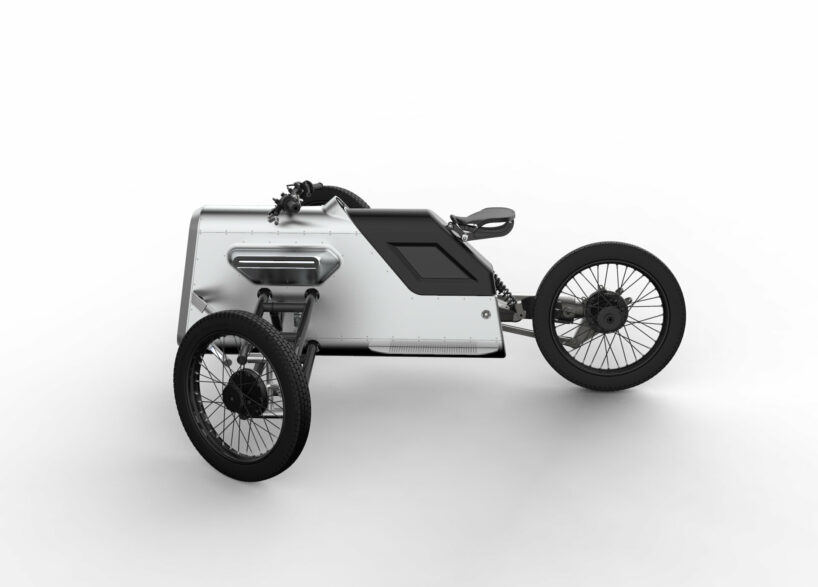 all images courtesy of Andre Fangueiro / Studio Lata 
instant drive, sustainable, and user-focused design 
Envisioned with an instant torque motor and complete front suspension, the 'E-Trike Revolution' by Studio Lata (see more here) promotes cutting-edge, fully electrical technology. Complementing its instant drive performance is the use of sustainable materials, making it a proper ride for the future. While still conceptual in its design, the three-wheeler shows great potential to become a sellable product, and the team is looking to begin testing and prototyping.
On maneuvering the ride, Fangueiro explains: 'When designing the E-Trike, I wanted to ensure that the design is confident and minimalistic without being boring. We designed the shapes to be appealing to all genders but at the same time special, as we wanted to challenge ourselves. We envision our users to be early adopters and globetrotters that have the passion for discovering new and special things. They like to explore and get the best out of their lifestyle. Right now, we are working on launching the concept and learning more about all users that are interested in the E-trike and dialogue with potential development partners.'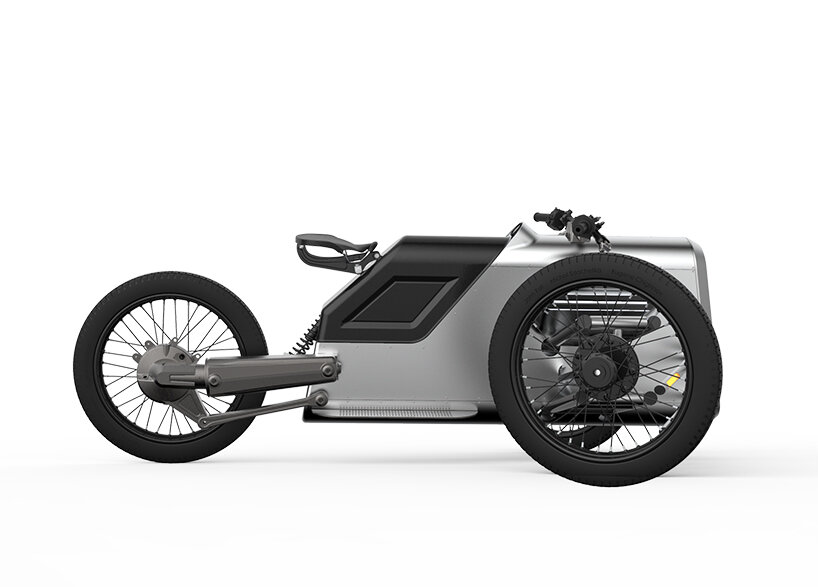 the three-wheeler takes cues from classic car racers
The process behind developing the concept began with Studio Lata extensively examining market gaps and opportunities and conducting interviews with end-users. In addition to its extensive research, the team created several mockup CAD models in conjunction with the Finite Element Method (FEM) to carry out proper engineering and mathematical simulations. 'Based on the inputs, trials, and design thinking, we were able to run several exercises with the help of CAD until we finally arrived at the final design,' concludes Fangueiro.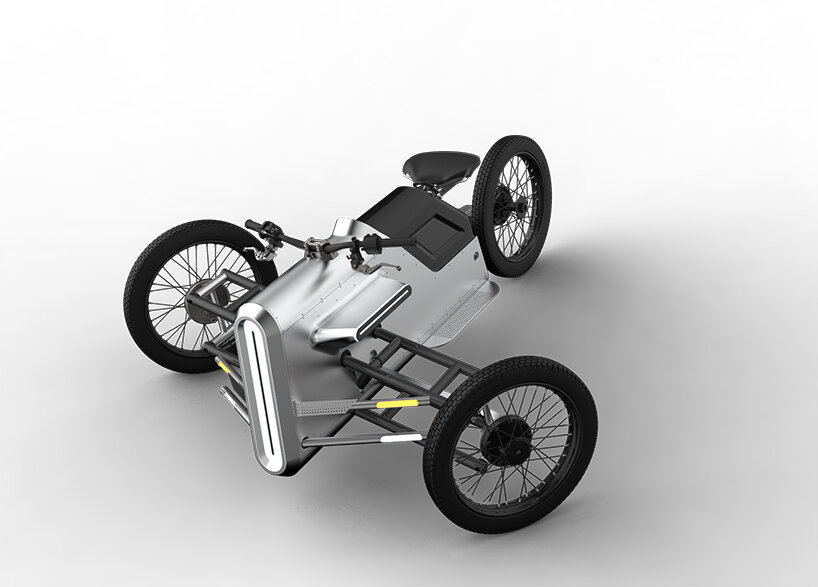 minimalist but full of personality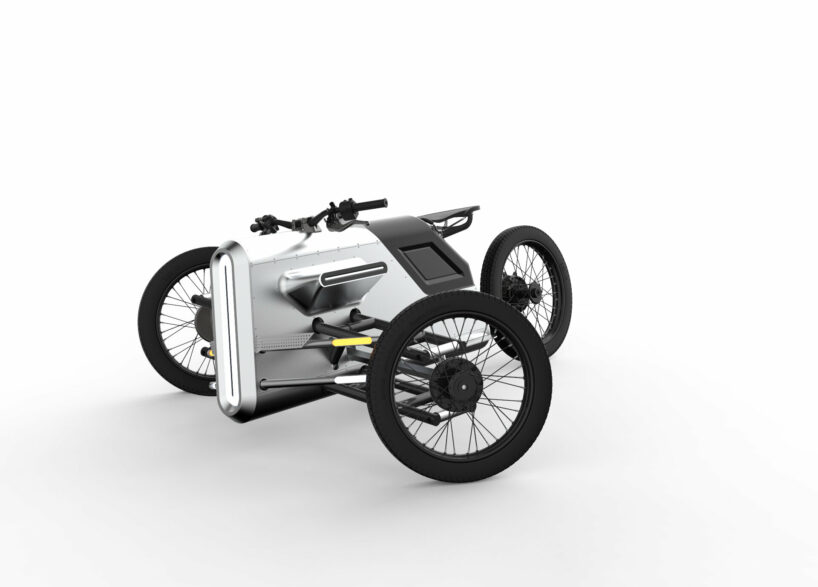 packing fully electrical, instant drive technology