Quiet Portraits With a Surrealist Twist by Ojima Abalaka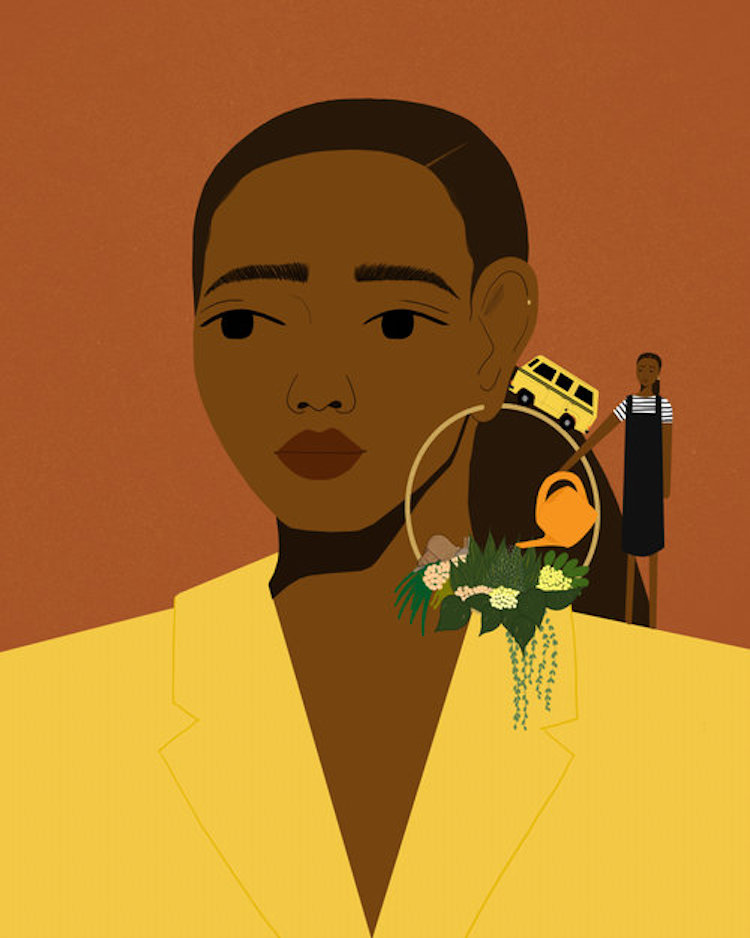 Oji­ma Abal­a­ka nev­er intend­ed to become an illus­tra­tor. Niger­ian born, she attend­ed school in the UK to study Euro­pean and inter­na­tion­al law. Illus­tra­tion was her hob­by, which began as a "med­i­ta­tion," but then picked up pace once she got a com­mis­sion with The New York Times.
Since then, Oji­ma has cre­at­ed work for a vari­ety of edi­to­r­i­al clients with pri­mar­i­ly a focus on por­trai­ture. I love her qui­et, mut­ed style that includes some sur­re­al ele­ments; one of my favorites is an illus­tra­tion for WeTrans­fer in which a tiny friend sits on a woman's shoul­der and waters the plants that are in her hoop earring.
Oji­ma sells her work as prints through INPRNT. Fol­low her on Insta­gram to see what she's work­ing on next.
Illustrative portraiture is the focus of Ojima Abalaka. Check out her images below—some with a surrealistic twist.