jo nagasaka/schemata architects used unconventional materials in the design of the JINS eyewear shop at japanese lifestyle store, ginza LOFT. the open scheme sees stacks of shelves carefully configured to present the frames, creating circulation routes around the display areas which leads customers throughout the space. the design started with the architects trying to conceive of the most gentle and balanced way to display the delicate products.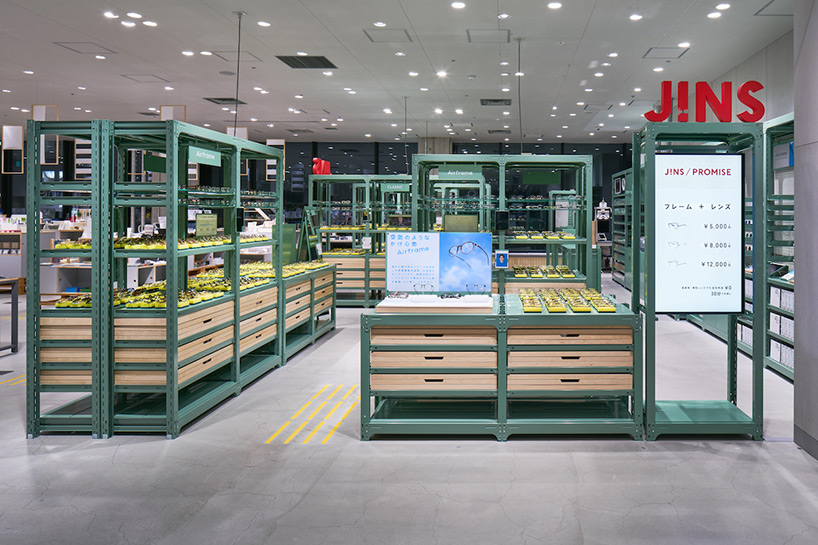 after studying and comparing various daily wares, jo nagasaka/schemata architects determined that the scotch-brite sponge ace would be the most suitable and stable way to exhibit the eyeglasses — a unique, humble material that became an architectural element within the space. for the commodity shelving units, the architects chose utilitarian, prefabricated steel racks to be paired with the sponges, on each rests an individual pair of JINS frames. cashier stations, pickup counters, and areas for trying on eyeglasses are also made from the steel, teal-blue racks.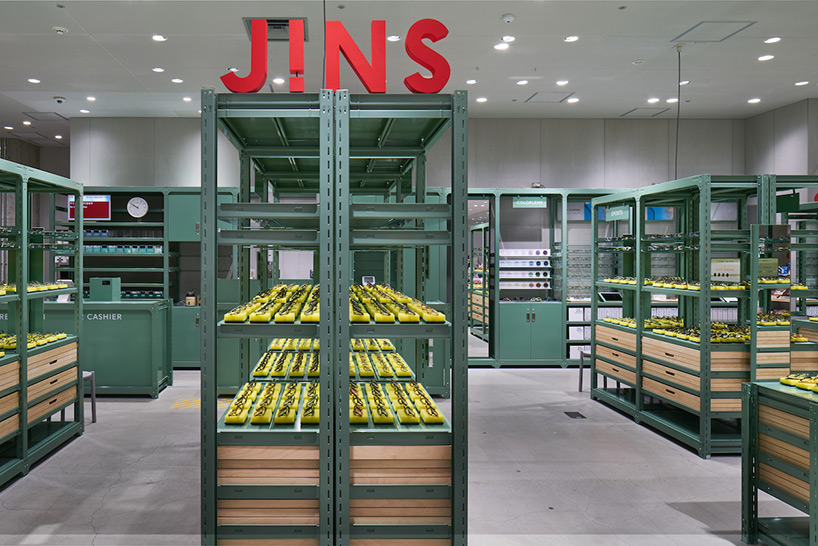 JINS — winner of THE DESIGN PRIZE 2019 in the category of 'distribution' — have recently launched eyewear designed in collaboration with leading creatives, including konstantin grcic, jasper morrison, and michele de lucchi.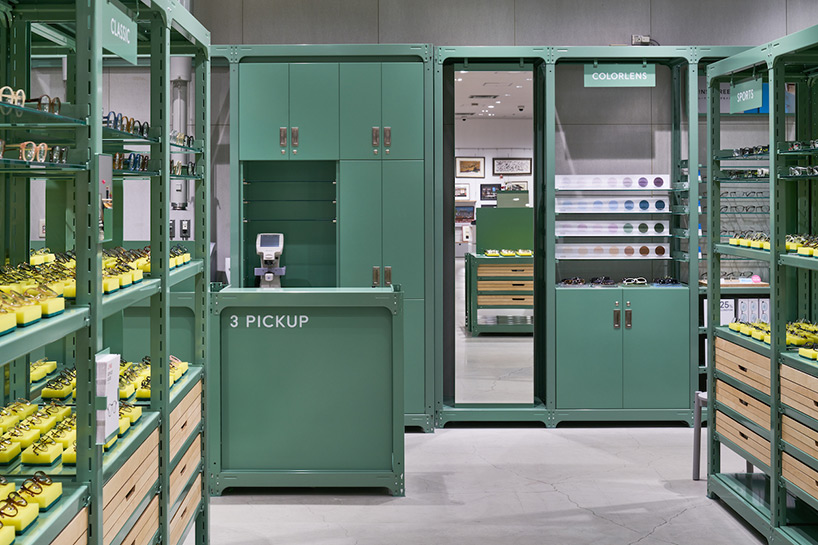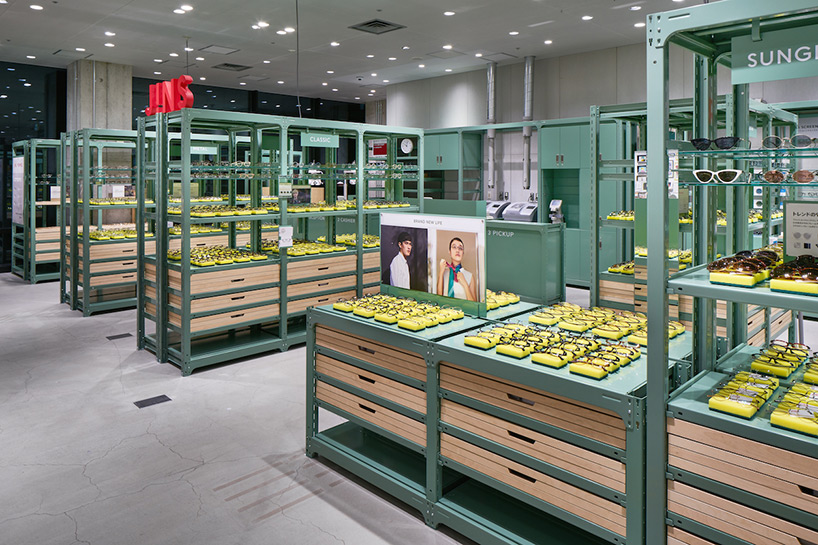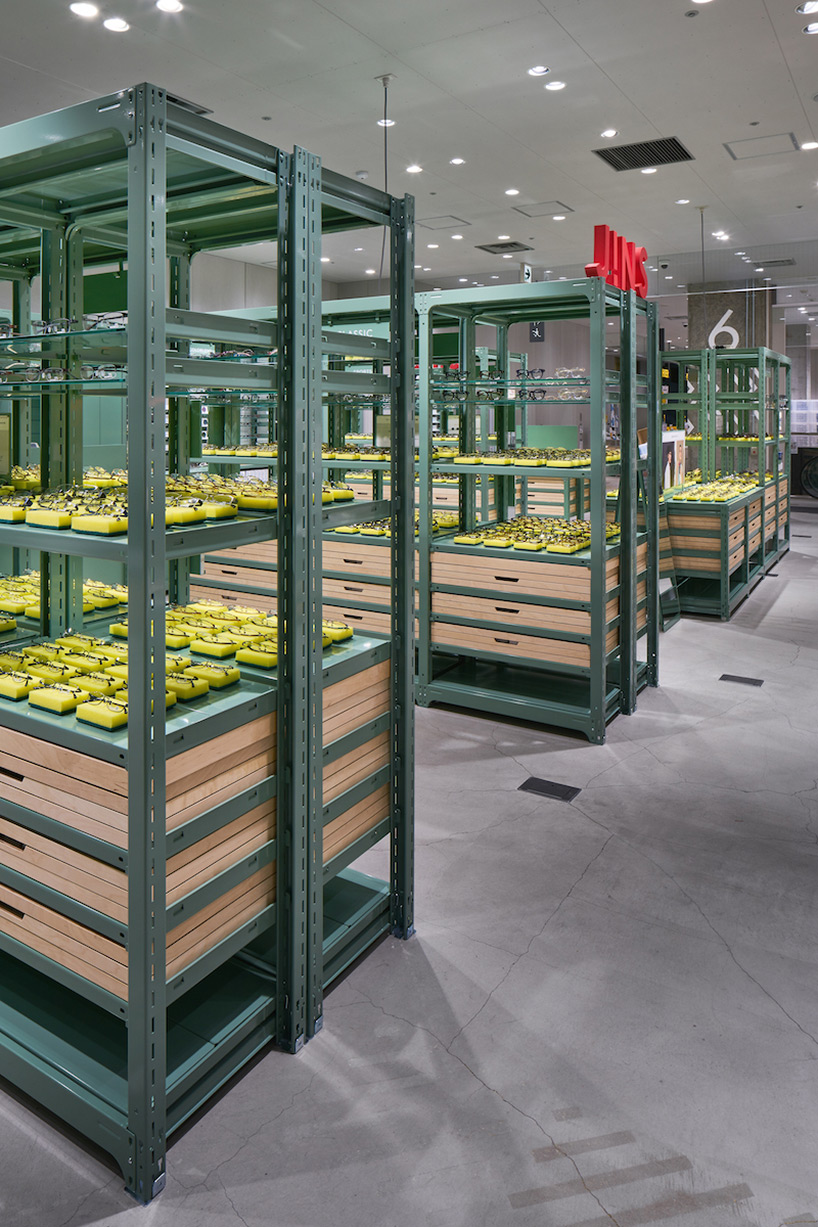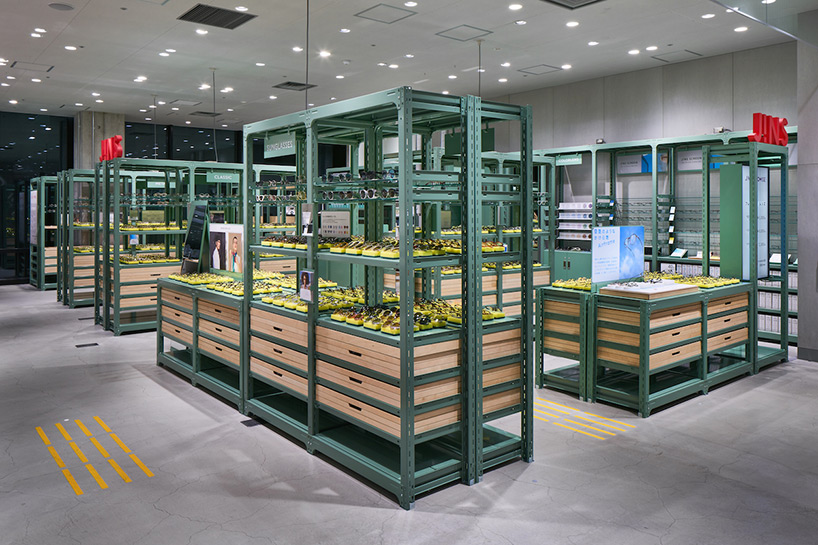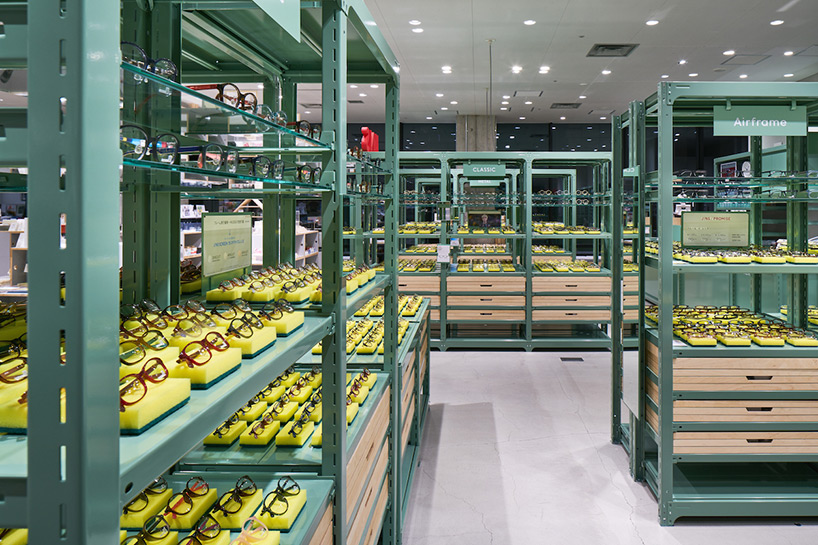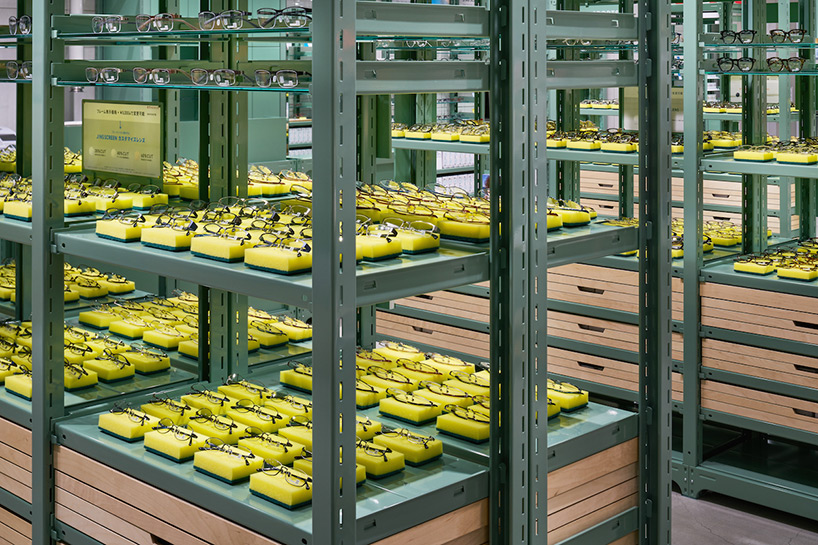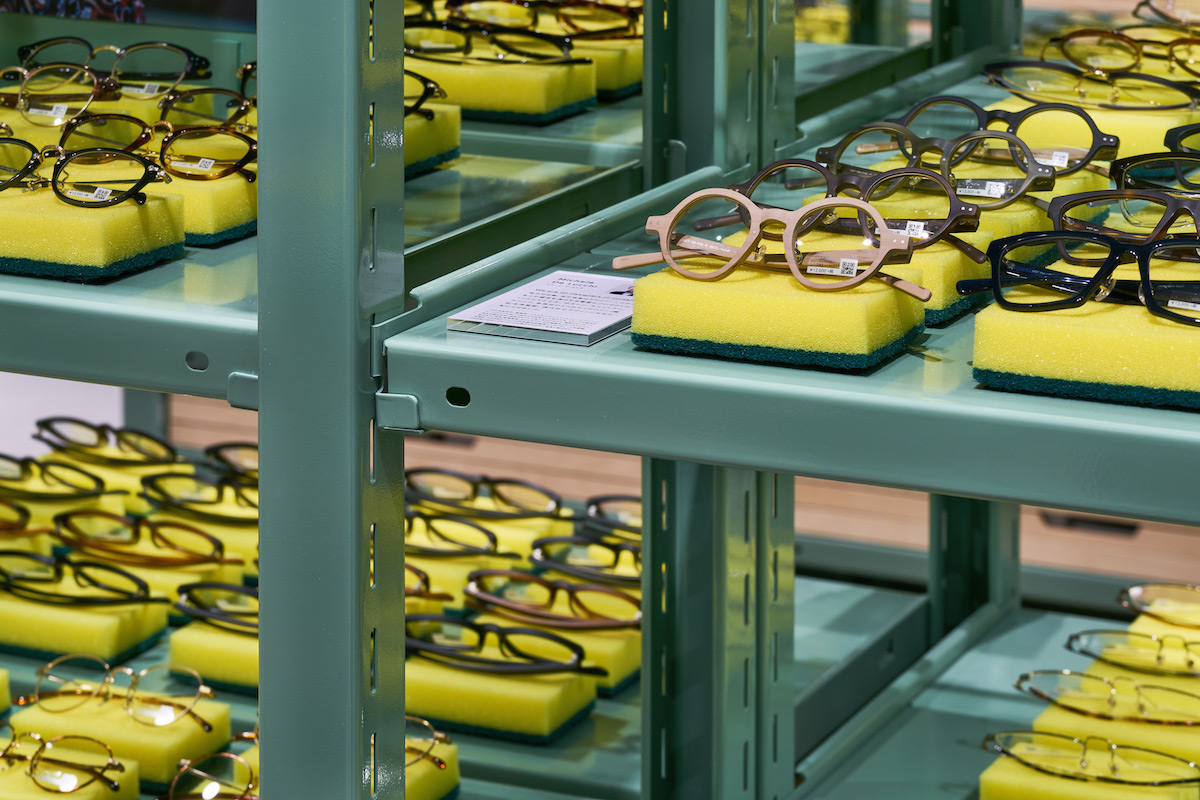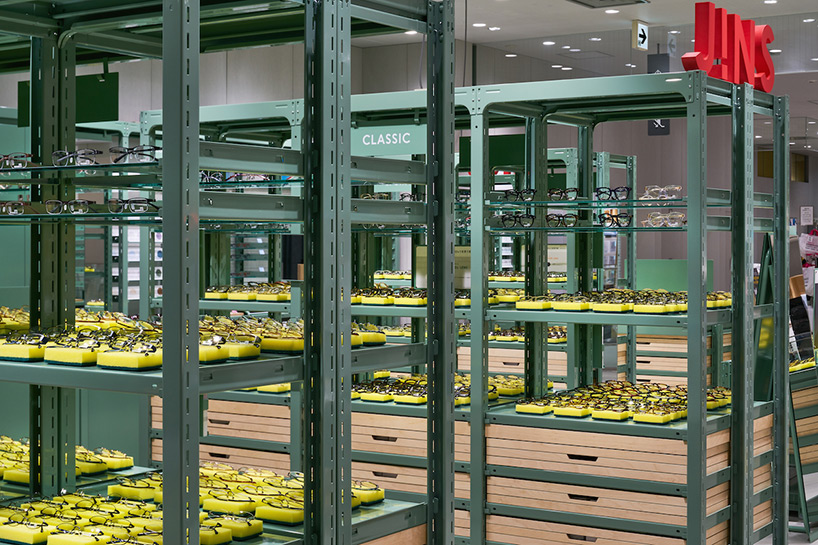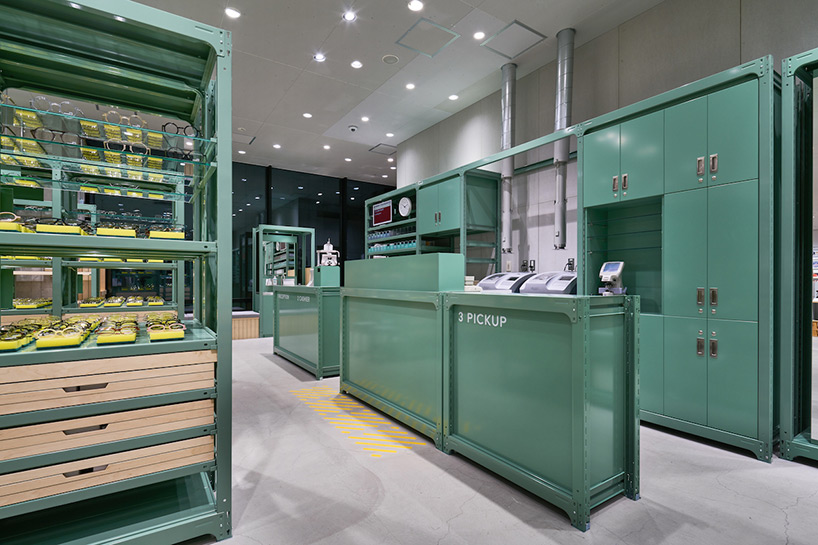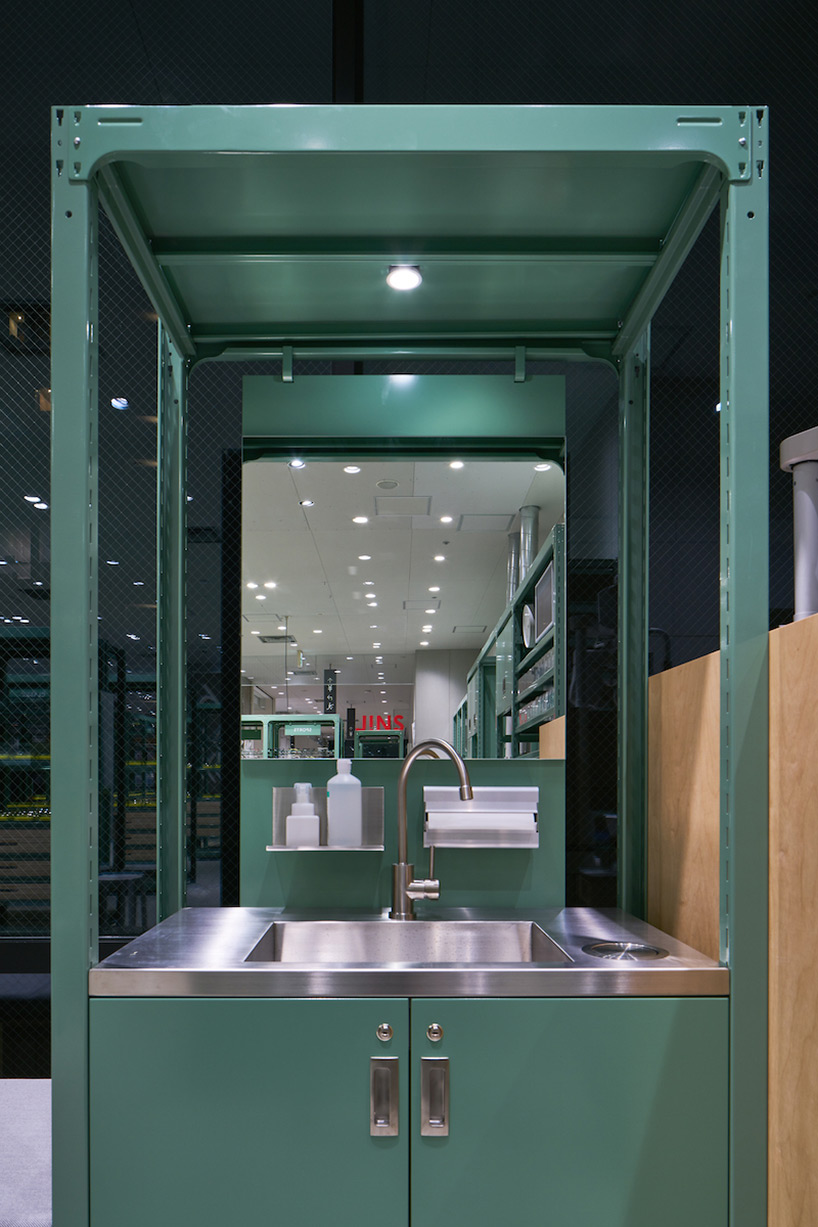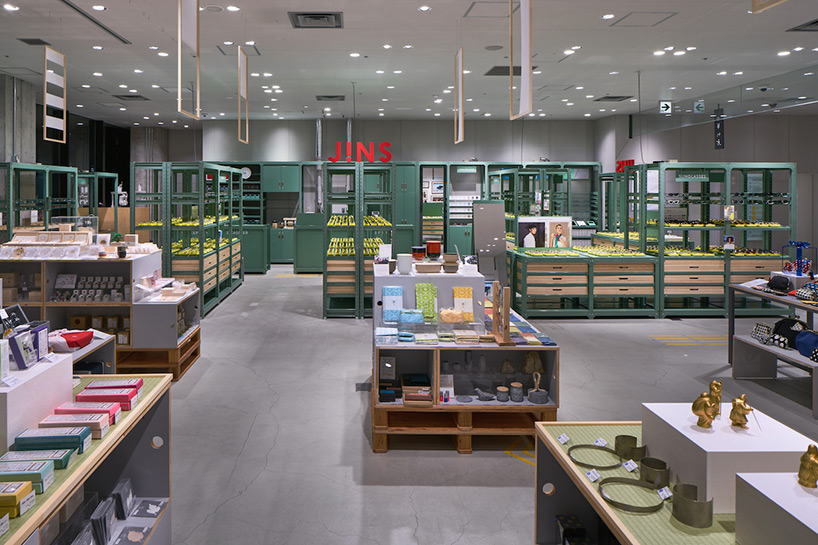 project info:
project title: JINS ginza loft shop
architect: jo nagasaka / schemata architects
team: masami nakata, ou ueno, nutt boonyaratganon
construction: decor co.,ltd.
address: 2-4-6 6f ginza, chuo-ku, tokyo‬‬‬‬
usage: shop (eyewear)
total floor area: 83.01 square meters
structure: steel
completion date: april 2019
photo: taichi ano
nina azzarello I designboom
jul 12, 2019