shulin architectural design has renovated the public toilet of a village in xiaoshan district, hangzhou, china, with the aim to create an inclusive, modern facility where residents can bring more of their daily activities. amidst the traditional rural landscape, the dongshan public toilet breaks away from stereotypical layouts of such designs, with its functions split into: male toilets, female toilets, tool rooms, toilets for the disabled, sinks, and rest waiting seats; and then recombined into independent functional blocks.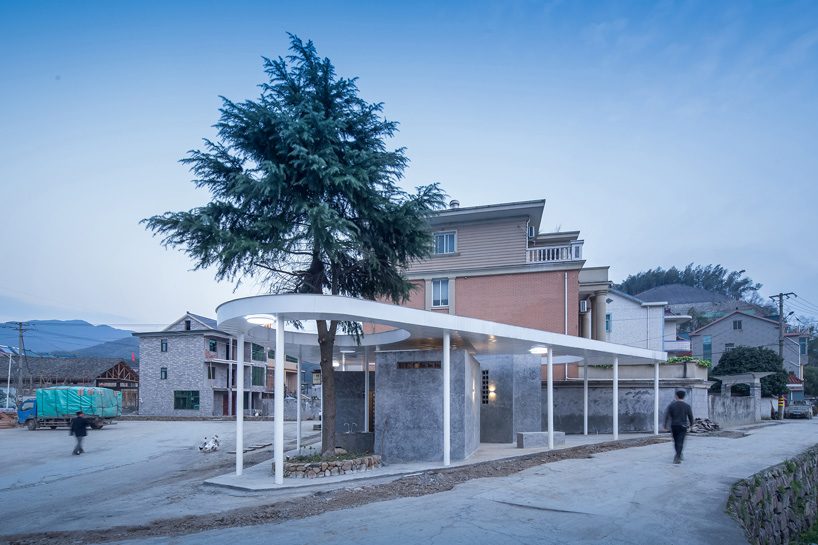 all images by zhao yilong
located in a small triangular area, with village roads on two sides, a river and public square nearby, and a tall cedar tree on site which has been kept in place, shulin architectural design's dongshan public toilet acts as a place for communication and gathering. during the reorganization, the architects found that functions have become more diversified after their separation: the sink has become a place for villagers to wash vegetables and groceries; the waiting area becomes a place to chitchat; and the gray space under the roof becomes a public space where people can walk freely. the toilet has acquired a more open character, where villagers can get together, meet and chat, and exchange ideas, serving a greater social function similar to that of a public station.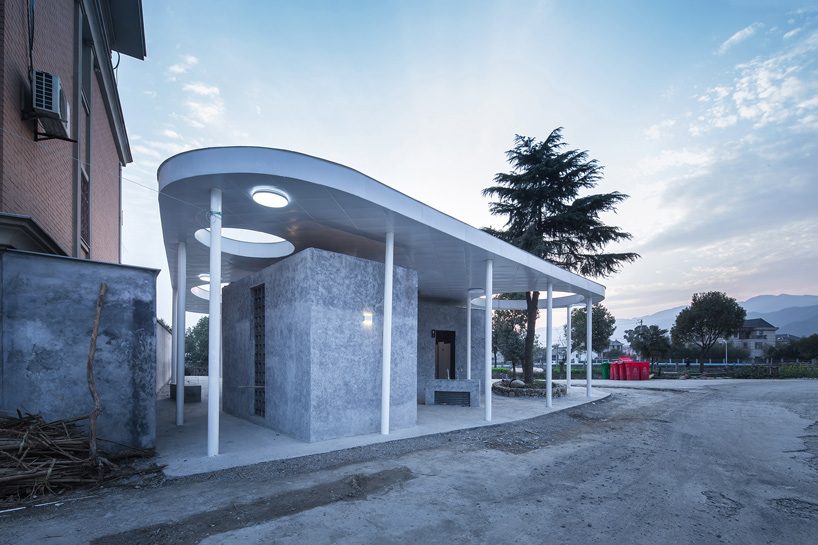 serving different functions, the several blocks of the facility are integrated with the ground and randomly distributed, with a blurred spatial orientation that allows people to traverse the space in a free, relaxed manner. most of the structure is built in washed stone mixed with gray medium-grain stones, while dozens of white steel columns also irregularly distributed and interspersed between the gaps of the blocks, support the curved roof. constrained by a tight construction budget, the project has not been fully materialized to its initial architectural design, yet the core concept of the plan has been implemented successfully.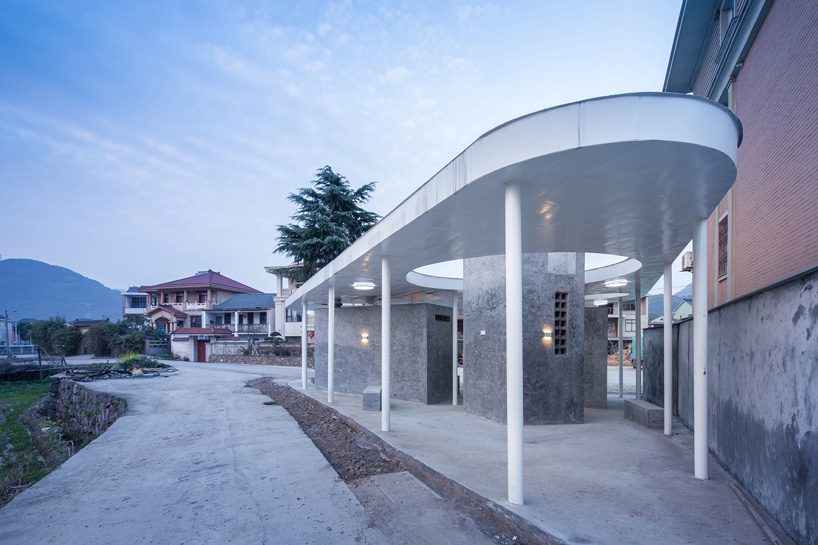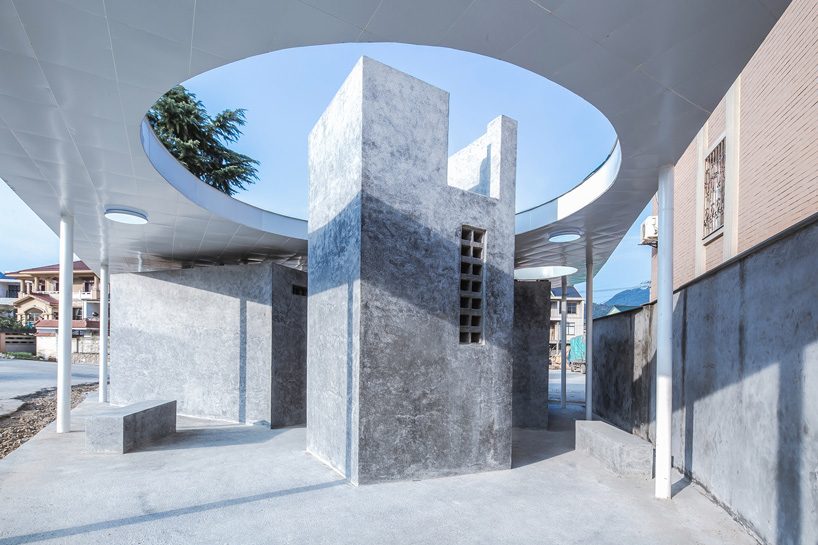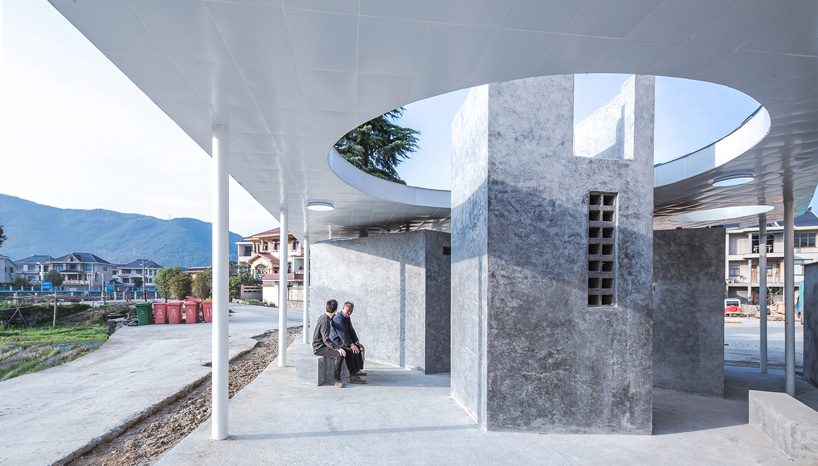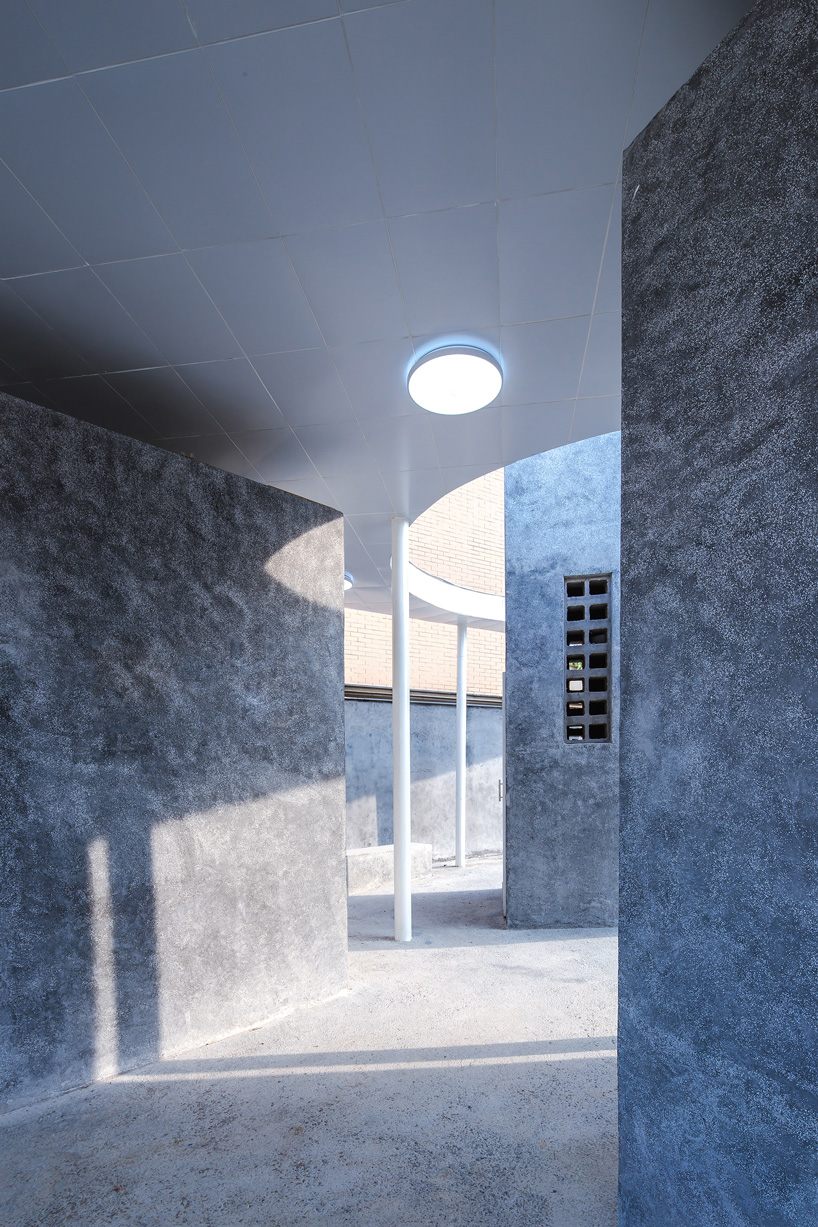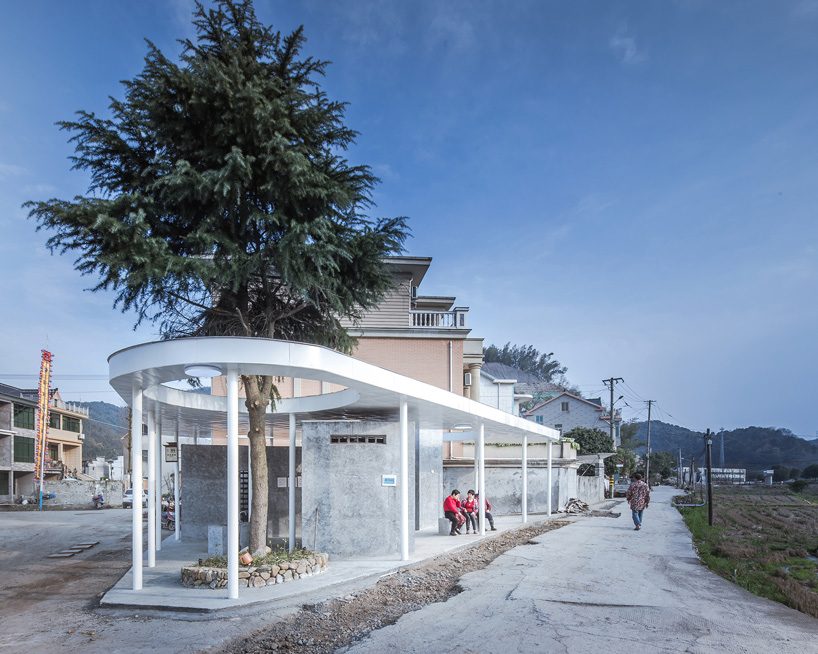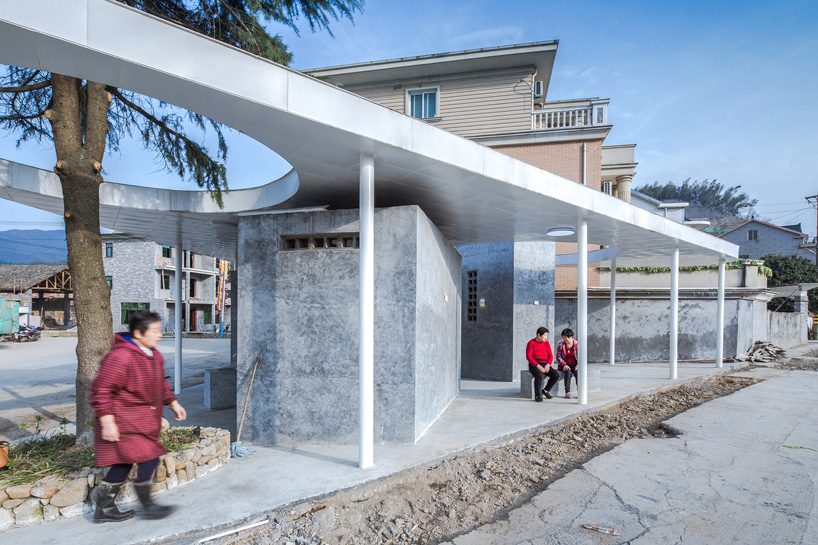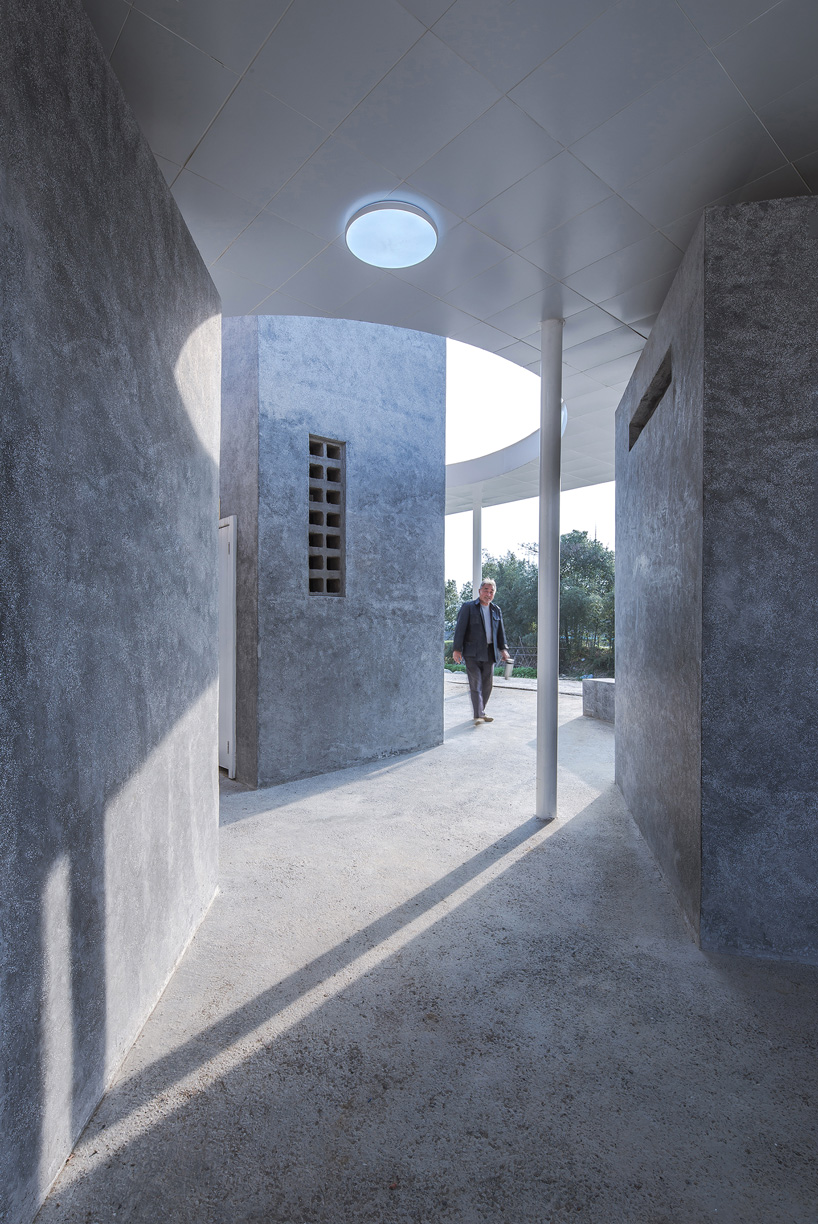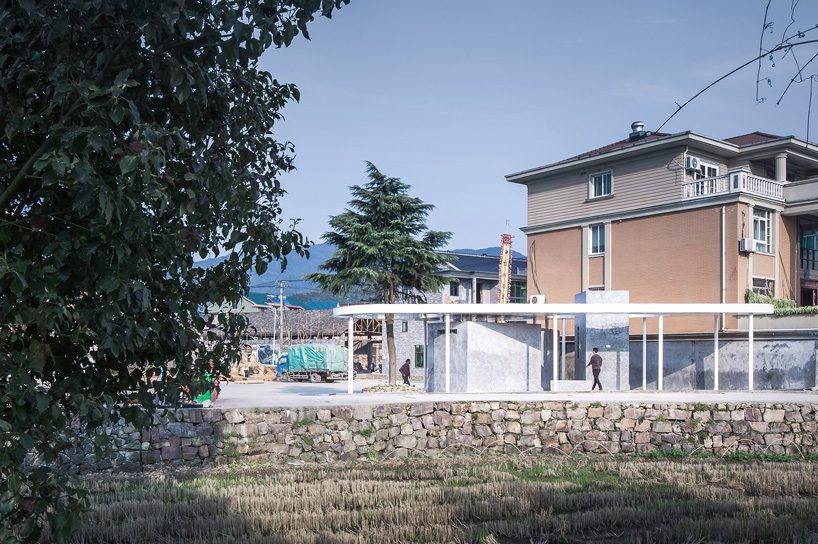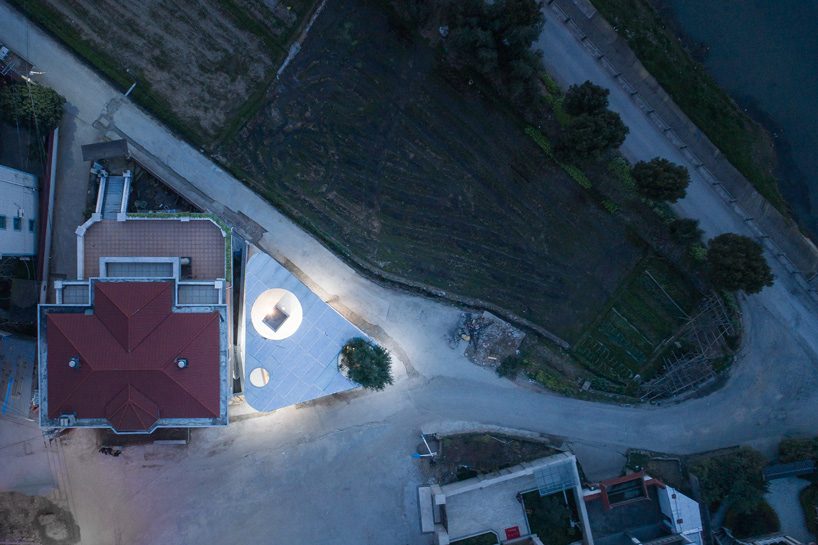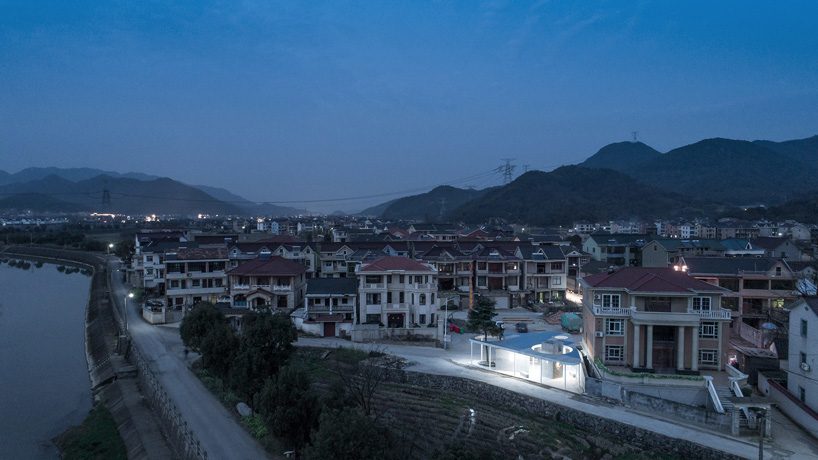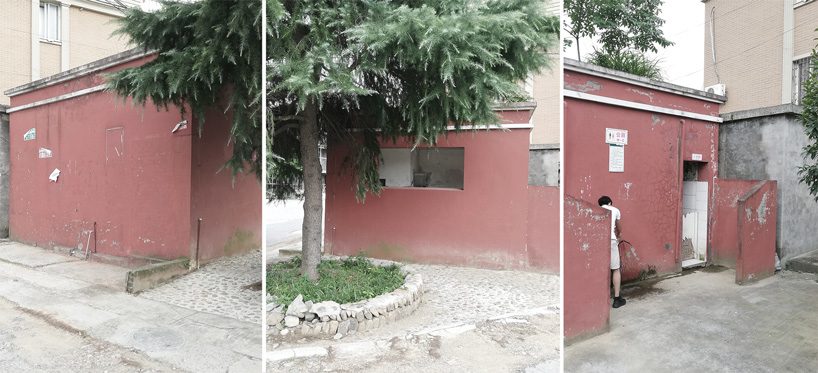 the toilet before the renovation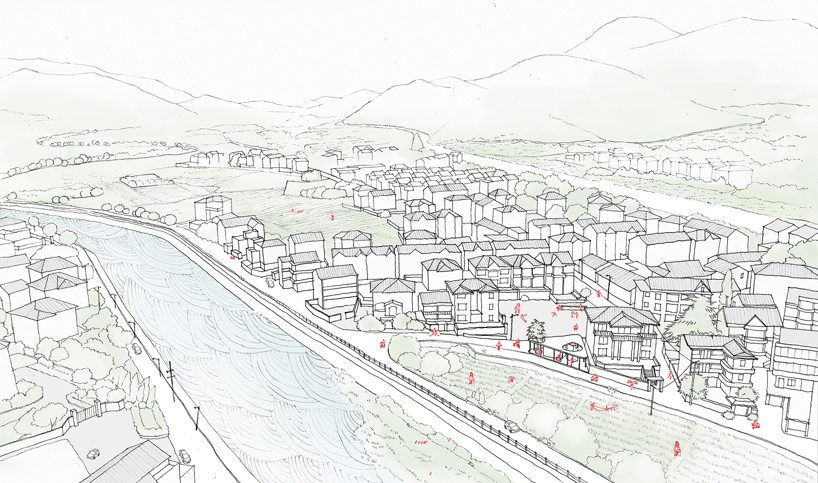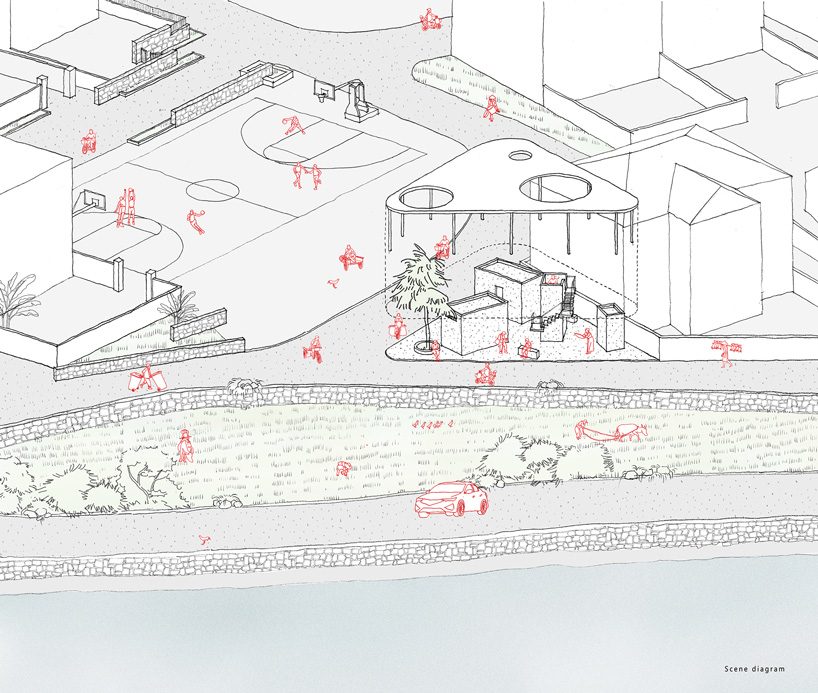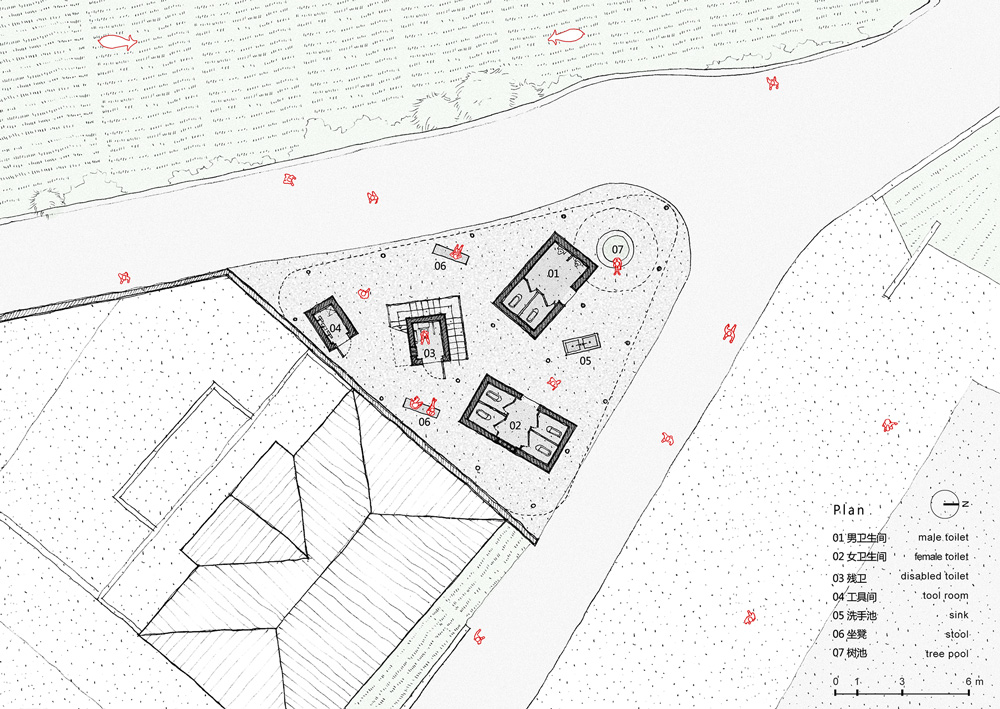 project info:
Groundbreaking Re-Invented Marketing Funnel & Page Builder
name: public toilet at sanchakou
architect: shulin architectural design
location: dongshan village, heshang town, xiaoshan district, hangzhou, zhejiang province, china
client: people's government of heshang town, hangzhou
main use: rural public toilet
host architect: chen lin
project architects: chen song, he yuhan, wang minghao (intern)
on-site control: he jiangang (plain architecture)
construction drawing design: hangzhou tianyuan architectural design
construction unit: zhejiang xiaojian group co
structural form: steel structure, brick wall
building materials: washed stone, terrazzo, aluminum plate
construction cost: 360,000
built area: 138 m2
sofia lekka angelopoulou I designboom
jul 08, 2019
You will be amazed at how quickly you progress