STC arquitectos uses recycled materials for 'refuge' in argentina
STC arquitectos, a firm led by juan salassa, ivan castañeda, and santiago tissot, has completed a small dwelling that measures just 60 square meters (646 square feet) in la paisanita, a region about 50 kilometers (30 miles) from the argentinian city of córdoba. the project, photographed here by gonzalo viramonte, is positioned at the top of a steep slope surrounded by tall trees and other vegetation. 'the choice of materials and finishes combine technological sustainability with a strong adaptation to the local climate and low environmental impact,' explain the architects.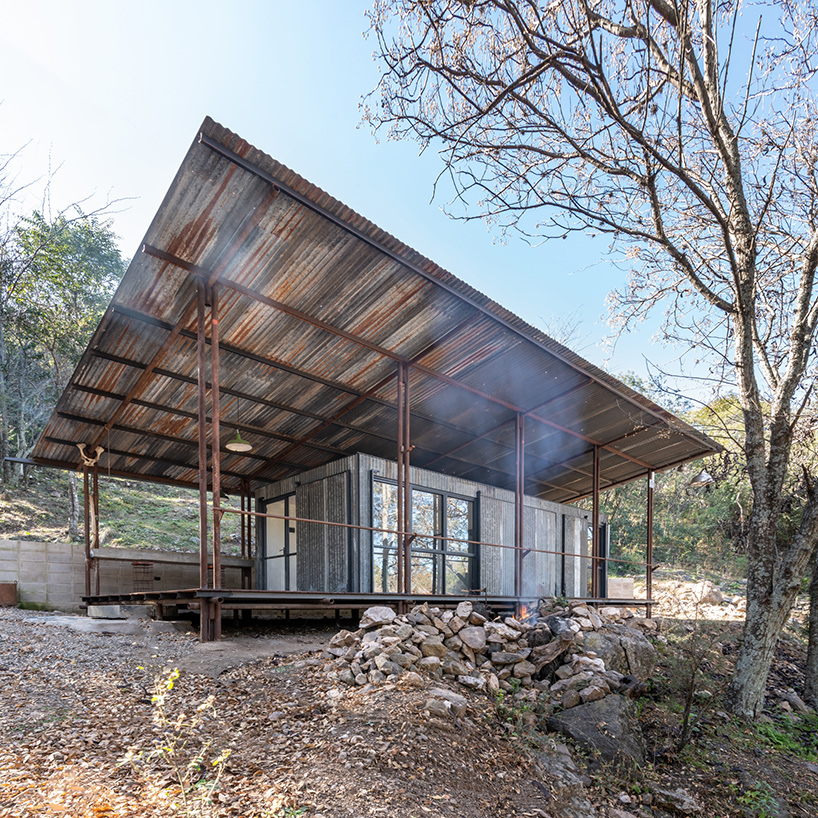 all images © gonzalo viramonte
appropriately titled 'refuge', the structure has been built with disused materials that STC arquitectos recovered and processed. the building comprises three main elements: a large metal roof, which serves as a canopy that shelters the indoor living space as well as the outdoor terrace; an occupiable metal box with retractable openings that contains a kitchen/dining room, a bedroom, and a bathroom; and an elevated wooden platform made from recovered eucalyptus that negotiates the undulating terrain.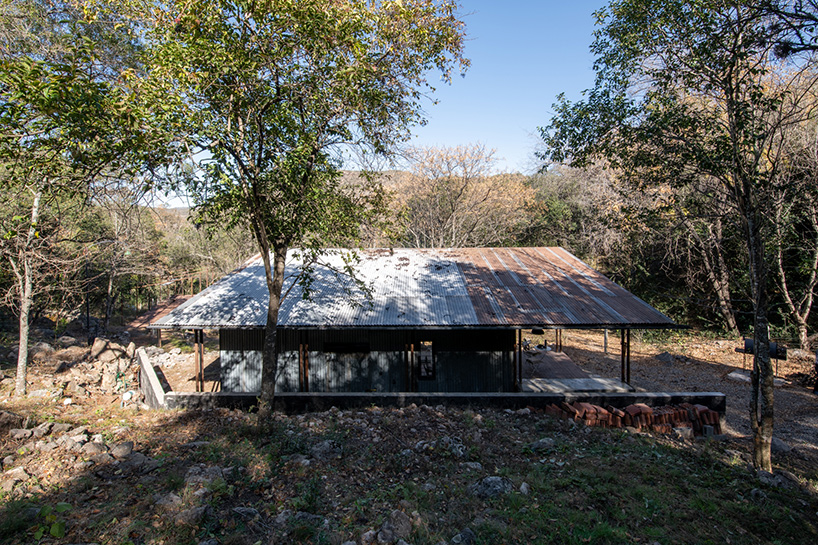 three inch oil pipes, sourced from demolition sites, have been used as one of the project's main construction elements. meanwhile, recycled corrugated metal sheets have been used for the structure's external cladding and roof canopy. importantly, the design respects the characteristics of the site and preserves the existing flora without altering the mountain landscape. 'the project pursues an awareness speech about recycling, proposing a sustainable solution that reuses different materials based on an austere, economic and easy-to-maintain architecture that adapts to the conditions of the site,' explain the architects.