studio cochi architects' concrete house opens toward the lush landscape of okinawa island
located in okinawa island in japan, 'house in tamagusuku' by studio cochi architects is a concrete dwelling that opens toward its lush surroundings. drawing from original okinawan style and culture, the house blurs the boundaries between structure and nature through floor-to-ceiling glass windows and doors. the two-volume building is situated on a slope, overlooking the fields and the pacific ocean that extend in front.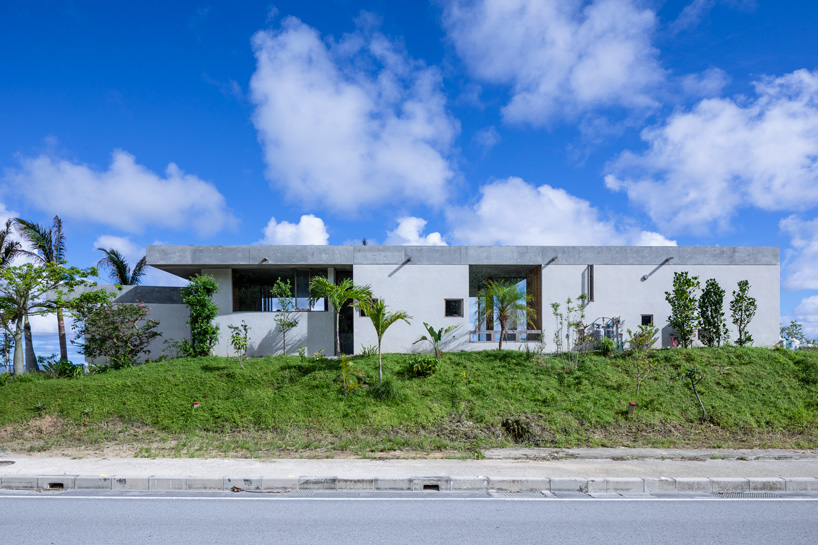 all images courtesy of studio cochi architects
studio cochi architects ensured the surrounding natural environment remained intact by placing the house's two volumes at different heights. two large concrete roofs top the volumes, and are put together to connect them and create a series of sheltered open areas in between. glass doors act as partitions, placed at strategic positions inside and outside of the house.