Slay Your Goals Planner
27

Pros
Comprehensive Guide
Covers more than one type of goal you could set
Divided into easy to follow sections
Motivational Quotes every step of the way
Dated and Undated Calendars included so you can use repeatedly
Full section for lists and tasks
Priority Matrix
Strategically plan your whole year in one planner

Cons
Has the potential to overwhelm BUT approaching sections at a time is a way past it
After a very recent purchase, an excellent year and me smashing all of the goals I've set recently, I wanted to help you start your New Year right!
A lot of people tend to start the New Year hungover, groggy and attempting to figure out their New Years Resolutions, which will inevitably fail.
Please note that this page may contain affiliate links
The reason that most resolutions fail is that you just pick one. Usually, there's no follow up, no plan of action to help you achieve it.
Most people just pluck a thought out of the air and then get disheartened when they don't meet their 'goal'.
How to start your new year right!
with Free Printable Yearly Review Worksheets
Grab a glass of water and let's get started.
1. Do a yearly review
Answering these questions can help you brainstorm goals and habits you want to achieve in the new year.
In a typical yearly review, you should answer these types of questions:
What went well for me last year?
Anything that was not so great?
Did I achieve anything?
How did I improve my life?
Did I improve my relationships? How?
What can I do to improve my relationships?
Is there something I wish I did more of?
What do I wish I did less of?
Did I remember to celebrate my successes?
But don't worry, all that type of stuff is included in the free workbook. Even better, grab the planner and you will achieve EVERYTHING you want next year! I know, I've used every year since 2016 and have smashed ALL the goals that I made!
"What have you done today to make you feel proud?"

Heather Small
I want you to start a list of things you are proud of.
Write five things….to get started.
"I'm proud of….."
For me, I am very proud of the way I managed my emotions during an incredibly stressful time a few years ago. I'm proud that I continue to meditate and take care of myself.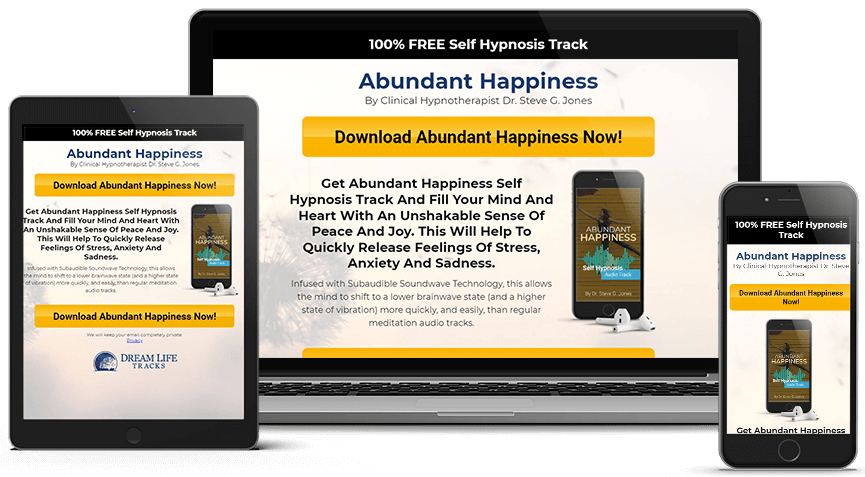 I'm proud that I've been helping some gorgeous ladies figure out their business goals and ways to implement strategies in their Craft blogs.
If you think 2019 sucked for you, write a list of your accomplishments.
Keep asking yourself what you are proud of and grateful for until you have at least 50 items.
2.Reorganise your workspace or living space
Having a fresh start can be uplifting. I find the process of decluttering very satisfying. Starting work with a clean desk makes me feel as though my mind is clear and ready to focus.
Groundbreaking Re-Invented Marketing Funnel & Page Builder
Related: How To Be More Productive With These Proven Decor Hacks
3. Increase your awareness of your thoughts.
I am a keen advocate of Mindfulness and meditation. It's a beautiful method of Self Care that returns excellent results. I could shout from the rooftops about the benefits of meditation.
Related: 5 Creative Journals For All Skill Levels!
4. Schedule family time/reconnect with family
Time spent with family can give you warm fuzzy feelings inside. A form of mindfulness is being aware of your surroundings, what you hear, what you can feel and be in the moment is an excellent way to enjoy time spent with loved ones.
Related: The Best Planners To Help You Plan Your Days Like A Pro
5. Take daily steps toward achieving my long-term goals.
This is so important and is a huge part of my life. I developed a daily routine where I record the things that I'm grateful for; I remember to state my long-term goal and figure out an action plan before I start to work.
Doing that helps me to figure out the most important task that will get me closer to my goal.
In the evening, I review the day. I celebrate three accomplishments from my day, state my goal and evaluate what makes me most grateful. Doing this practice keeps me focused and helps me to have a vague idea of what I want to do the following day.
I try not to stress about the next day too much and focus on relaxing and preparing for a good nights sleep.
With a good nights sleep, you could conquer the world!
I consider myself a goal-setting Ninja but Nadalie takes it to THE NEXT LEVEL with her book 'How To Slay Your Goals'. It's an incredible, value-packed resource that you need to get your hands on!
I printed out my copy last week, grab a cup of coffee and started going through the sections.
The Pros of this printable Planner:
It's a comprehensive guide to help you figure out what your intentions are.
It doesn't just cover a specific type of goal; i.e professional. All aspects of your life are included.
Nadalie walks you through every stage in the goal-setting process.
The book is divided into sections which is a great idea because as one unit it could be a bit overwhelming.
There are motivational quotes every step of the way to help you keep momentum.
You can strategically plan your year so that your goal is the focus.
Includes both dated and undated calendars/weekly planners.
There's a full section for 'To Do' lists, Nadalie breaks it down so that your goal is the priority. That helps you figure out exactly what you need to do to get to your main goal.
Nadalie teaches you how to use a priority matrix, which is hands down, one of the reasons I achieved every single one of my goals for the past 3 years in a row.
Due to medical conditions, achieving one of those goals in a year would have been an amazing feat for me, so I'm hella proud of myself.
The Con's To This Book:
Honestly, I could only think of one;  there was SO much in the book, I did feel a tiny bit overwhelmed at all the thinking and soul-searching that I had to do. And I already know what some of my goals for 2020 are!
However… you can just take a deep breath and print out a section at a time. Voila. Because you will need all of the content to keep you covered all year! At the early stages though, printing out a section at a time can be a real lifesaver.
If you haven't got a clue about what kind of goals you want to start, take this quiz:
Overall, I would highly recommend this guide. If you are aware of how much amazing content is included and can use it in small sections, you will take over the world my friend!
Hopefully, with Nadalie's help and these quick start tips, you will be enough to help you start your New Year right!
Source link Handmade
You will be amazed at how quickly you progress