I am always in awe of thread paint­ing. Embroi­dery is already a metic­u­lous art, and the thread paint­ing approach requires you to treat each stitch as you would a brush­stroke. There is "mix­ing" by plac­ing dif­fer­ent col­ors of floss next to each oth­er (hel­lo, col­or the­o­ry!).
Take a look at the work of Jūra Gric and her incred­i­ble thread paint­ing pieces that fea­ture woodsy scenes. While we often think of tran­quil­i­ty among the green and trees, Jūra is cur­rent­ly work­ing on a dra­mat­ic scene of a build­ing on fire. The flames and smoke show off her skill with col­or and direc­tion­al stitch­ing that make the soot look as though it real­ly is waft­ing through the air.
Jūra sells her work in her Etsy shop. Fol­low her on Insta­gram to see what she's work­ing on next.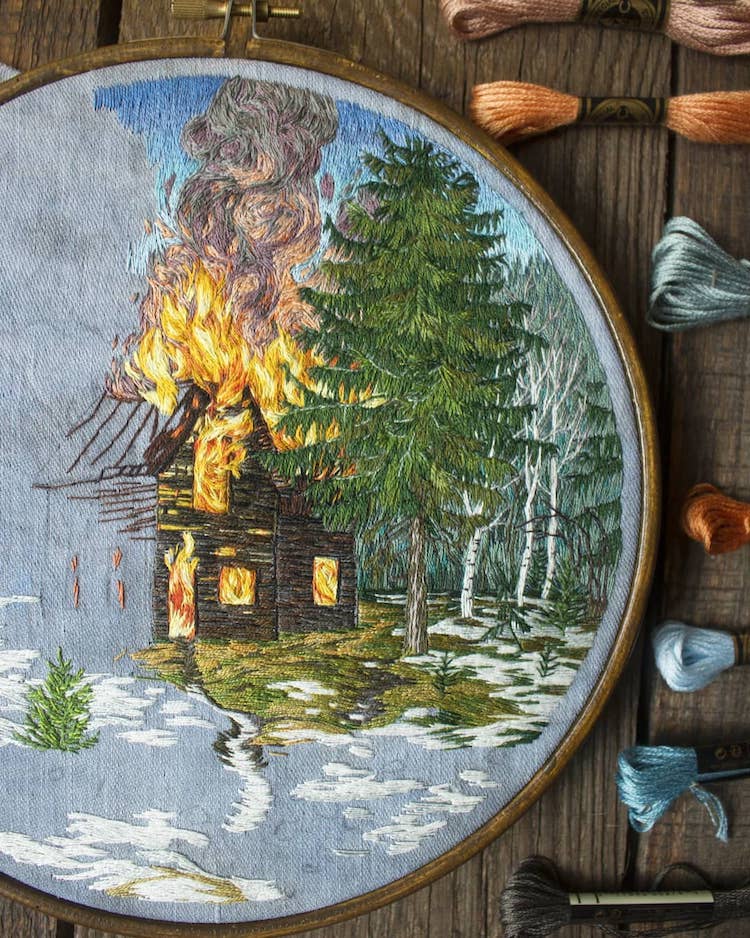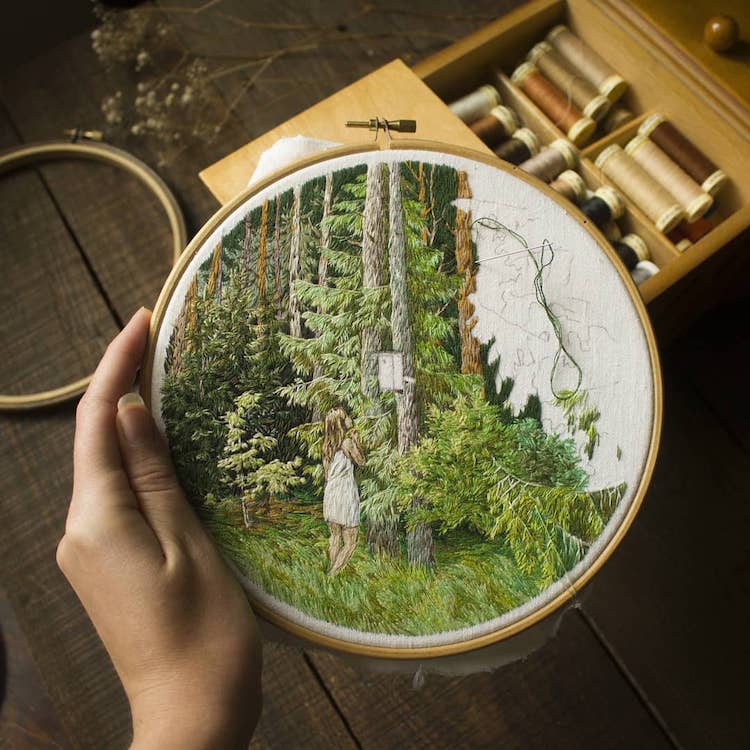 Groundbreaking Re-Invented Marketing Funnel & Page Builder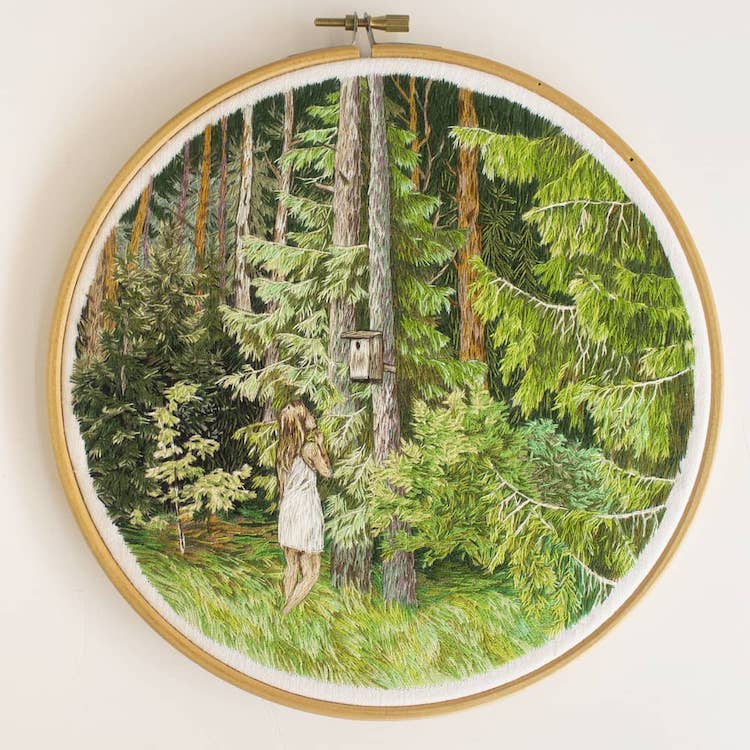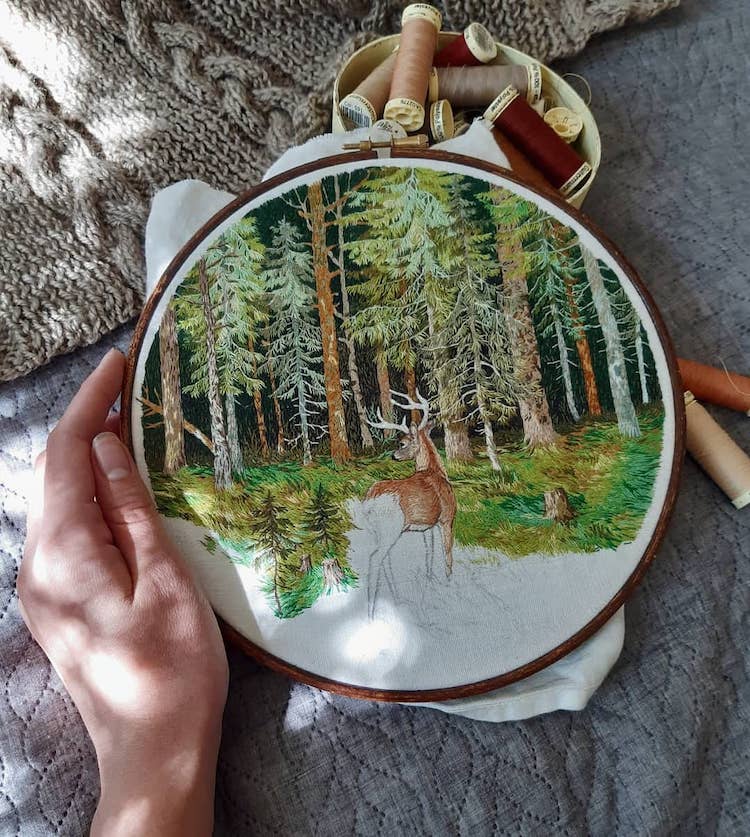 Source link Art
You will be amazed at how quickly you progress